From star-studded fashion shows to community-focused fundraisers to industry-leading expos, 2014 was an amazing year for Taglyan Complex. We would like to express our deepest gratitude to all the individuals, businesses, and organizations that have contributed to our success, and invite both patrons and supporters to join us in remembering some of our favorite and most memorable events from the past 12 months.
January 23 – Hollywood Chamber of Commerce's Annual "State of Hollywood" Address. City Councilman Mitch O'Farrell was recognized by the Chamber of Commerce and spoke about Hollywood's rich culture, abundance of opportunities, and one-of-a-kind experiences. Other notable attendees included Hollywood Chamber of Commerce Chair Heather Cochran, Variety magazine publisher Michelle Sobrino-Stearns, and Hollywood Museum founder Donelle Dadigan.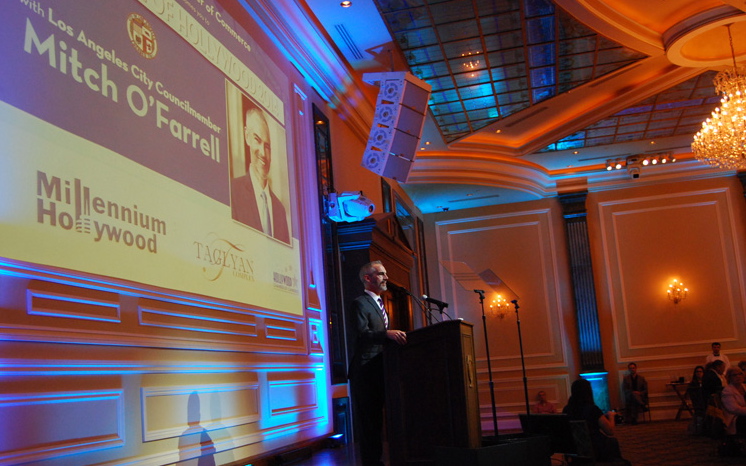 January 31 – African-American Film Critics Association Awards Ceremony. Oprah Winfrey and Forrest Whitaker received top honors for "The Butler" during this star-studded event at Taglyan Complex; other notable attendees included John Ridley (screenwriter of "12 Years a Slave"), Shonda Rimes (Creator of "Grey's Anatomy" and Kerry Washington's hit series "Scandal"), Ryan Coogler (Director of "Fruitvale Station"), "My So-Called Life" star and GLAAD spokesman Wilson Cruz, and television's Niecy Nash. The ceremony was hosted by Orlando Jones and Salli Richardson-Whitfield.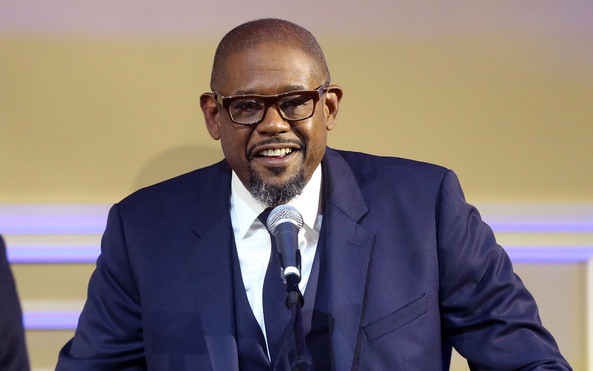 February 26 – Celebrity Oscar Suite & Party. Hosted by famous event planner Kathy Duliakas, the annual Academy Awards celebration honored actors, directors, and other Hollywood VIPs, and treated guests to an evening of entertainment, fine cuisine, and gifts from some of the beauty and fashion industries' most popular brands. Partygoers included Sean Faris and Wes Ramsey of "Pretty Little Liars" fame, Andrea Gabriel from "Twilight: Breaking Dawn," Alysia Reiner of "Orange is the New Black," Dancing With the Stars runner-up and "High School Musical" star Corbin Bleu, Ashley Jones and Carolyn Hennesy of HBO's "True Blood," "Castle" star Nic Bishop, Federico Dordei of "Two Broke Girls," and many more.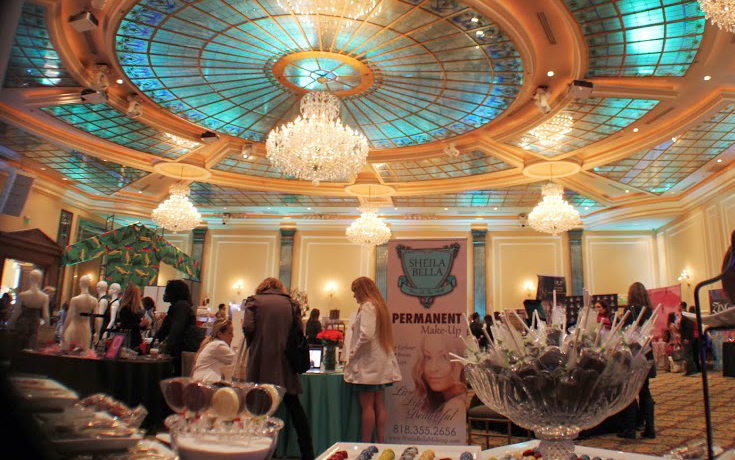 February 28 – Gospel Goes To Hollywood Awards Luncheon. Film and television star Louis Gossett Jr., best known for winning an Oscar for his performance in "An Officer and a Gentleman," was recognized as a spiritual and cultural leader in Hollywood during this annual event. Other honorees included director and producer Bentley Kyle Evans and husband and wife entertainment team David and Tamela Mann. The panel of presenters included actor Phillip Morris and Essence Magazine's Mikki Taylor.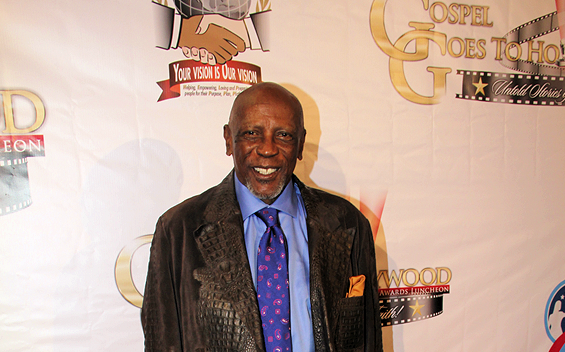 March 2 – Engaged! Bridal Event. Showcasing over 60 of Southern California's most creative and talented wedding professionals and designers and a bevy of amazing products, the Engaged! Bridal Event drew more than 1,000 guests to Taglyan Complex for a day of shopping, sampling, and demonstrations. Wedding entertainers, including classical musicians, contemporary pop cover bands, professional dancers, and DJs, were also on hand to give preview performances for the expo's guests.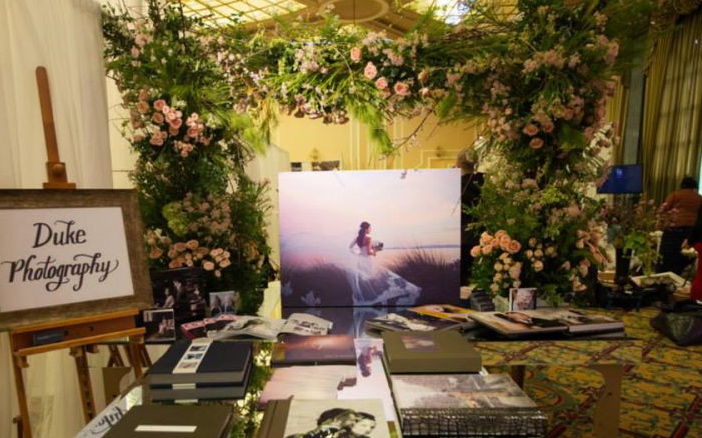 March 20 – League of Women Voters Celebrating Leadership Awards. Taglyan Complex welcomed the League of Women Voters as they honored the contributions of remarkable women in the community during the organization's annual awards gala. Jean Thomson was recognized for her 60-year commitment to the League's values and causes, Helen B. Kim for her advocacy for women and Asian-Americans in the legal professions, and Carolyn Leighton for encouraging women to pursue careers in technical fields by providing resources and education.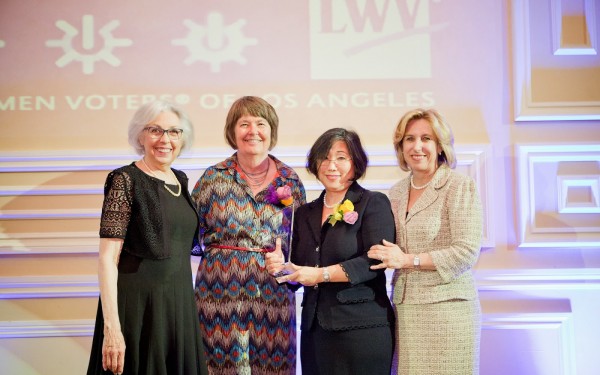 April 13 – Delta Sigma Theta's "Powerful Women in Red" Luncheon. Celebrating African American women that make a positive impact in their communities, this event honored Hollywood couple Hattie Winston – best known for playing "Margaret" on CBS's long-running sitcom "Becker" – and Harold Wheeler, who served as the musical director on ABC's "Dancing with the Stars" for 17 seasons, for their work in the entertainment industry and in the local arts community.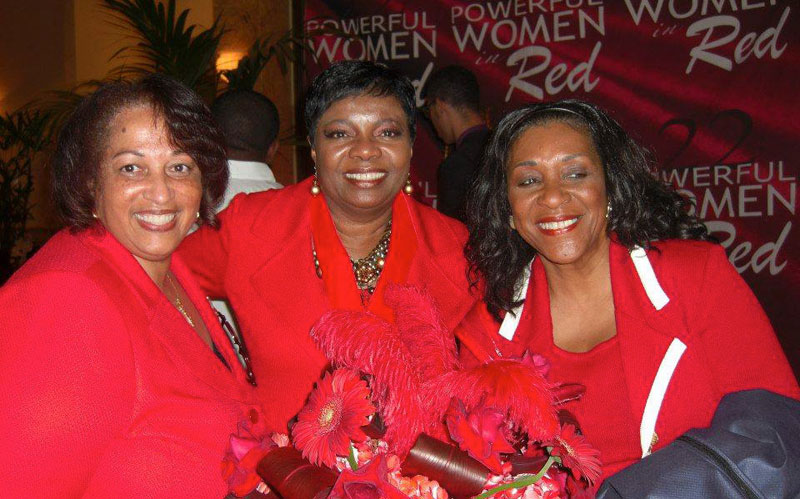 May 2 – Armenian Relief Society Gala. Five hundred members of the Armenian Relief Society (ARS) of the Western United States – including Artak Galstyan, Deputy Consul General of L.A.'s Armenian consulate; Congressman Adam Schiff's representative Mary Hovagimian; Los Angeles City Council members Paul Krekorian and Mitch O'Farrell; Glendale City Mayor Zareh Sinanyan; Glendale City Council member Ara Najarian; Glendale City Treasurer Rafi Manoukian; ARS Central Executive Chairperson Vicky Marashlian and members Annie Kechichian and Rosie Bedrossian; ARF Central Committee representative Dr. Viken Hovsepian; and ANCA Western Region Chairperson Nora Hovsepian – gathered at Taglyan Complex for the Society's 30 year anniversary gala. The evening included an invocation blessing by Reverend Fr. Ardag Demirjian, performances of the Armenian and American national anthems by Suren Mkrtchyan and the Glendale Chamber Orchestra, dance performances by the Davigh Dance Group, and a film featuring the ARS's humanitarian and cultural work over the past 30 years.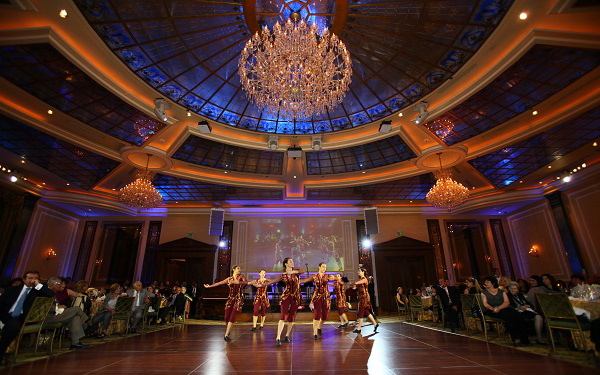 June 6 – Chamber of Commerce Heroes of Hollywood Awards. Judith Sheindlin, an iconic reality television star best known as "Judge Judy," received the Chamber's Mary Pickford Award for outstanding contributions to the community at this annual awards ceremony. Other recipients included Jeff Anthony of Iron Mountain Entertainment Services, Denise DeCarlo and Betty Fraser, co-owners of Grub Restaurant/As You Like It Catering, Jackie Goldberg of Senior Star Power Productions, Marc Wanamaker of Bison Archives, the Hollywood Arts Council, and Starline Tours. Reprising his role as emcee was NBC4 news anchor Robert Kovacik.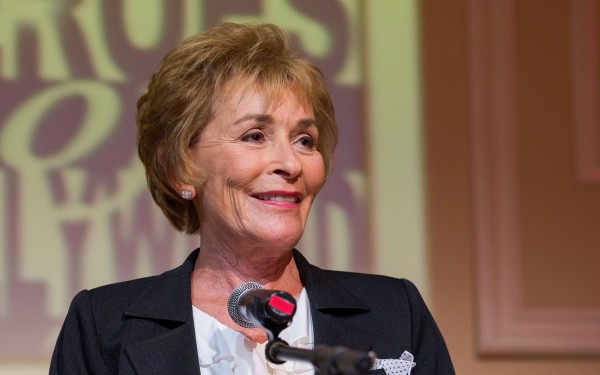 June 17 – Ellis Island Medal of Honor Award Ceremony. Taglyan Complex graciously hosted the Ellis Island Medal of Honor Award Ceremony as part of their ongoing involvement in the restoration of the St. John Armenian Apostolic Church and as a show of support for the international Armenian Church. The Ellis Island Medal of Honor, which was presented to His Eminence Archbishop Hovnan Derderian, was founded by the National Ethnic Coalition of Organizations and pays homage to the immigrant experience.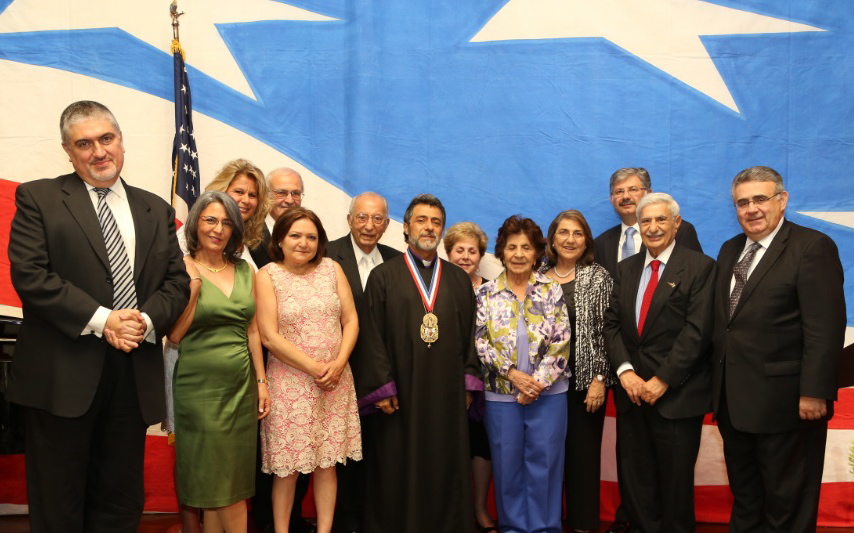 June 26 – Survivor's Fashion Show. This annual fundraising event features cancer survivors of all ages strutting their stuff on the runway to raise awareness and inspire others battling various forms of the devastating disease. Celebrity MC Taja V. Simpson narrated the incredible stories of suffering and triumph as survivors modeled the latest fashion trends.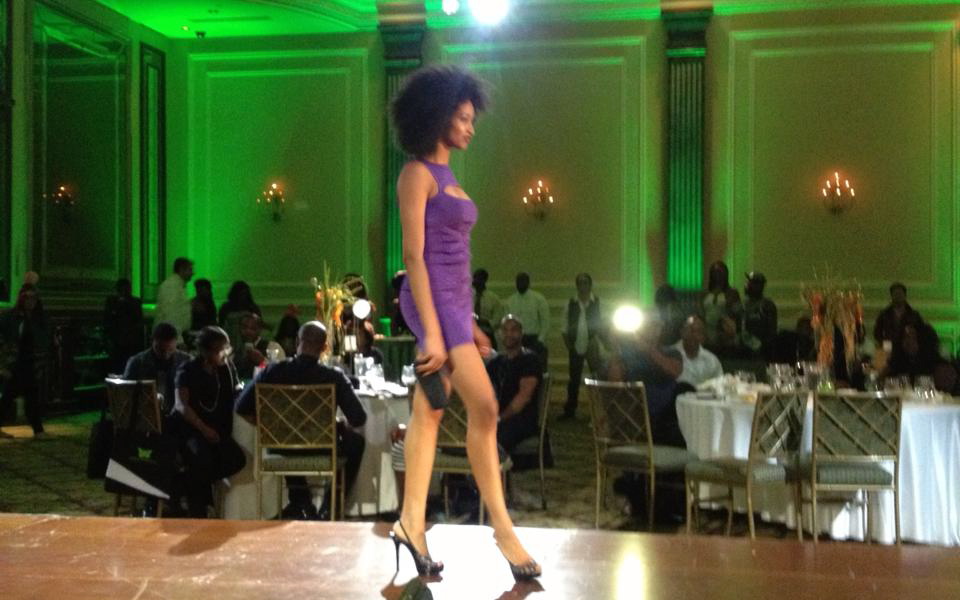 October 8 – Hollywood Police Activities League Awards Benefit Gala. This year's fundraiser and awards banquet, which was Oktoberfest-themed, featured German-inspired entertainment, food, costumes, and German and Belgian-style craft beers. The Police Activities League also honored Maureen Schultz of Capitol Records and Brian Stewart of The AmGraph Group with the Community Leadership Award for the efforts in keeping young people out of trouble by encouraging healthy and trusting relationships between kids and police officers.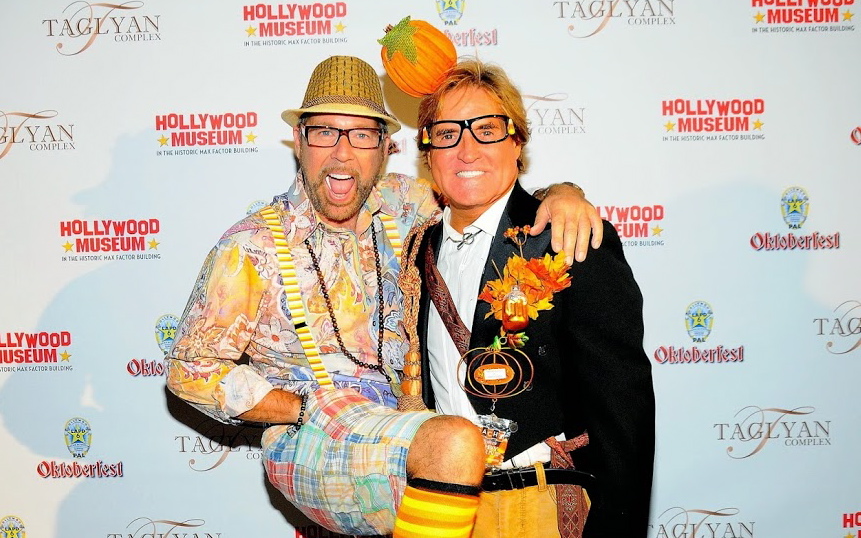 October 13 – Art Hearts Fashion Showcase For L.A. Fashion Week. As part of the prestigious L.A. Fashion Week, The Art Hearts Fashion showcase brought some of the fashion and art world's most influential figures to Taglyan Complex. In addition to the traditional runway fashion show, the event featured a red carpet walk, glamorous reception, art exhibitions, live DJ performances, and a dance performance by The Academy of Couture Art Beverly Hills. The attendees included many notable celebrities, designers, and famous musicians.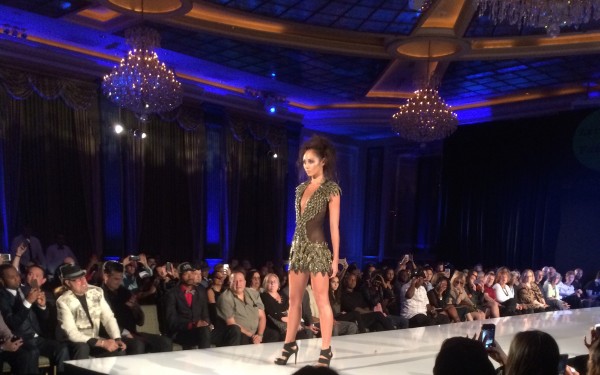 October 16 – My Friend's Place Benefit. In an effort to raise money for and bring social awareness to the issue of youth homelessness in Los Angeles, Taglyan Complex hosted the My Friend's Place's Benefit and Fundraising Auction. The auction, which featured Laura and Don Dotson from A&E's hit show "Storage Wars" as celebrity auctioneers, included an exclusive painting by artist Bumblebeelovesyou fittingly entitled "My Friend's Place."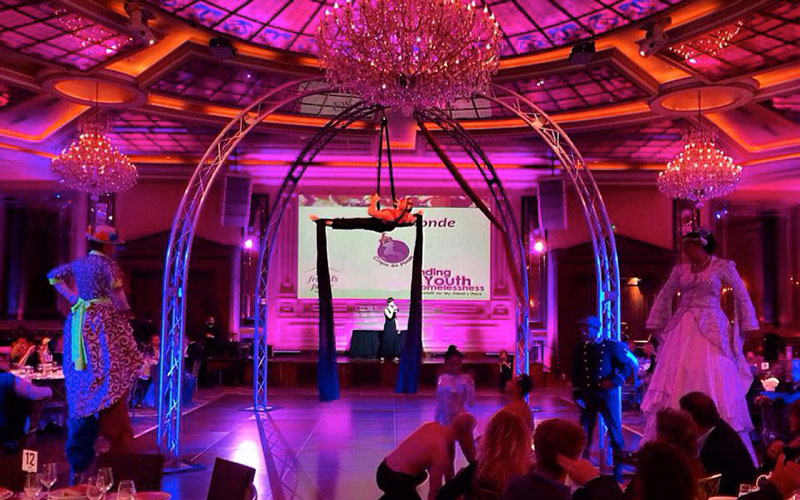 October 24 – Han-Schneider International Children's Foundation Benefit Dinner & Auction. Once again, the Han-Schneider International Children's Foundation's largest fundraising opportunity of the year was an overwhelming success. The theme of the event, "Enriching Lives Through Education," highlighted the importance of early-childhood education and development through an initiative called Operation B.O.O.K. – "Bringing Opportunity to Our Kids." Actor Kevin John Peters, who is active in Los Angeles community programs like Big Brothers Big Sisters, emceed the evening's events.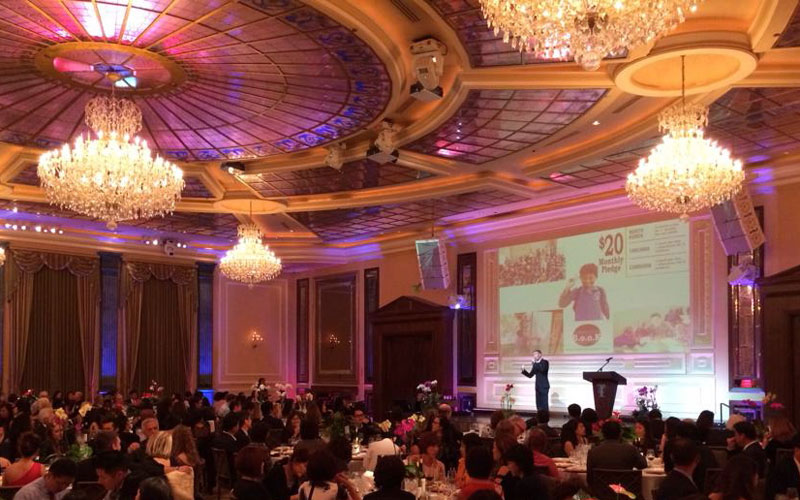 November 10 – United States Marine Corps Birthday Ball. To celebrate the 239th birthday of the United States Marine Corps and pay tribute to the brave men and women who defend our country, Taglyan Complex was honored to host this black-tie event, which featured stunning attire, solemn readings, and a healthy degree of pomp commensurate with the occasion.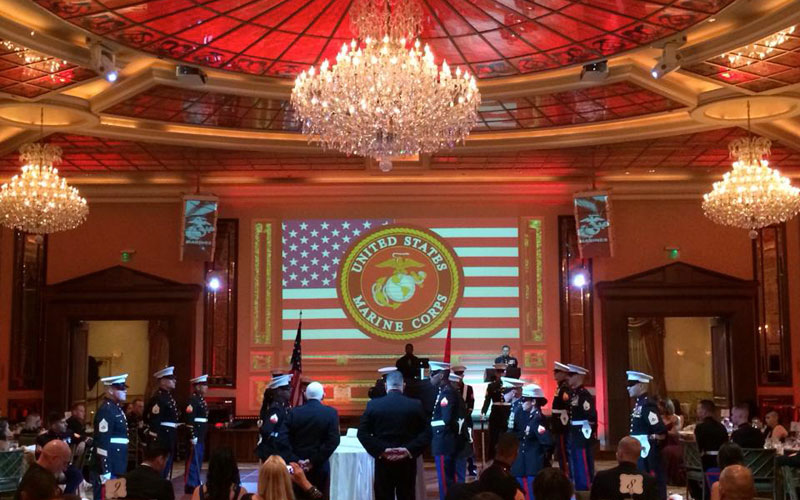 November 6 – Women in Cable Telecommunications LEA Awards. This award show celebrated and honored the best and brightest women in cable television. With nearly 10,000 members, the Women in Cable Telecommunications is the largest and oldest organization providing resources, education, and encouragement to women in cable media.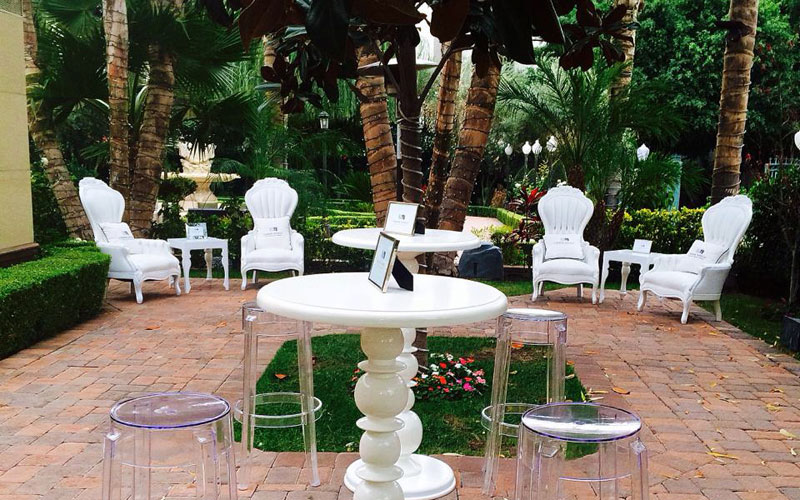 November 7 – L.A. Beirut Sister Cities Committee Annual Gala. Los Angeles Council Member Mitch O'Farrell and U.S. General Manager of Middle East Airlines Adib Kassis were honored for their continued support of the Lebanese community at this annual event, and Los Angeles Mayor Eric Garcetti, a long-time advocate and supporter of the Lebanese community, was on hand to present the awards. "Gatsby's Night In All White" was the theme of this year's Gala.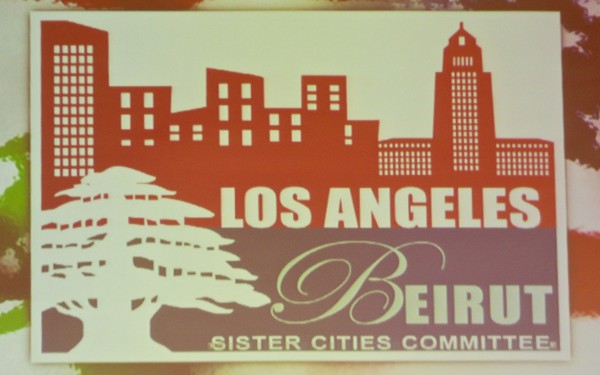 November 27 – Thanksgiving at Taglyan Complex. This year, the Taglyan Family, along with volunteers and City Councilman Mitch O'Farrell, served a free Thanksgiving meal to over 500 needy and homeless members of the community at Taglyan Complex. The event marked the first time Taglyan has hosted such a charitable holiday feast, and the dinner was met with overwhelming praise and support from local charities, businesses, and political figures.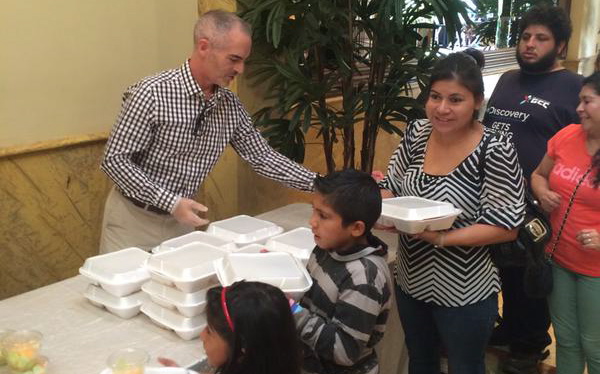 November 30 – Taglyan Family Walks In The Hollywood Christmas Parade.The Taglyan family and Taglyan Complex's team of volunteers walked with the Grinch balloon as part of the 83rd Annual Hollywood Christmas Parade. Though some of the biggest names in entertainment – including Stevie Wonder, Earth, Wind & Fire, Estelle, Jesse McCartney, HEART, Montel Williams, Sugar Ray's Mark McGrath, celebrity hosts Erik Estrada and Laura McKenzie, and of course, Santa – were part of the festivities, the parade's primary function was to raise money and awareness for the Toys For Tots Foundation.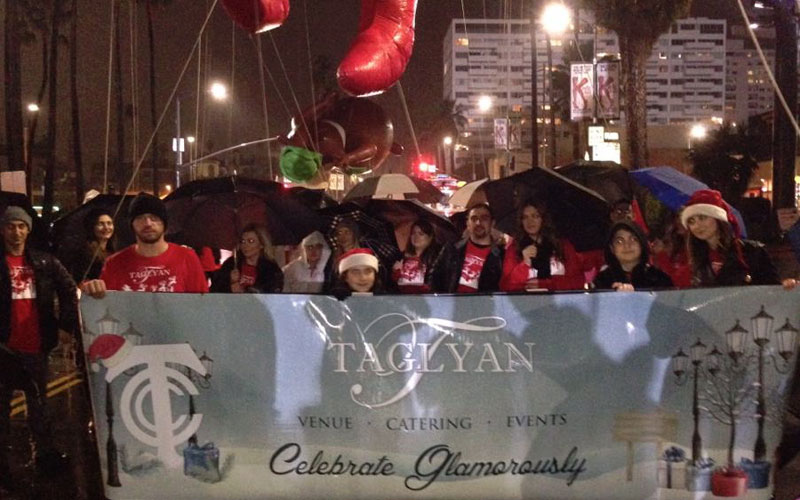 December 4 – Actor's Fund Looking Ahead Awards. Academy-award winner Hilary Swank joined some of Hollywood's most promising young stars at Taglyan Complex to recognize youth acting talent and foster a positive community for child and teenage actors at the annual Looking Ahead Awards. Ms. Swank Hilary presented her mother, Judy Kay Swank, with the Looking Ahead Parenting Award for her sacrifices and dedication in helping Hilary become a successful actor, and former "Sister Sister" stars Tia Mowry-Hardrict and Tamera Mowry-Housley were presented with the Looking Ahead Education Award. Academy Award-nominated actress and teen star Hailee Steinfeld (True Grit, Pitch Perfect 2) also surprised attendees by presenting the first-ever Community Service Award to the Looking Ahead Advisory Committee Co-Chairs Sharon Lieblein (former head of casting at Nickelodeon) and Fred Savage (The Wonder Years) on behalf of the Actor's Fund. Other notable guests included Disney child stars Corey Fogelmanis, Sabrina Carpenter, Rowan Blanchard, August Maturo and Peyton Meyer from "Girl Meets World", "Haunted Hathaways'" stars Breanna Yde and Ava Cantrell, Merit Leighton from "Sofia the First," and Marlowe Peyton from "Parenthood." Michelle Moores, Dusan and Dante Brown, Garrett Palmer, Tessa Germaine, and Alyssa Freyder were also in attendance.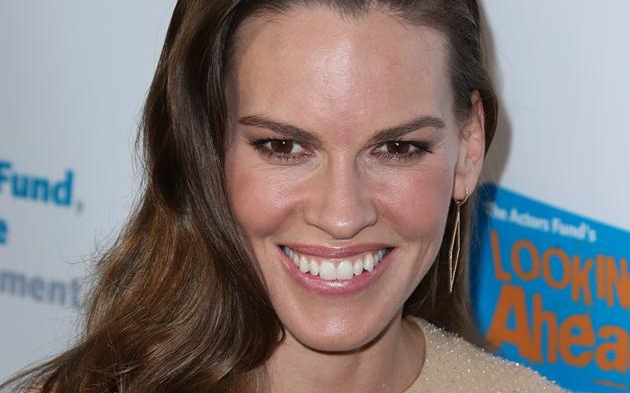 December 7 – National Council of Negro Women "Red Ribbon Affair" Gala. This event, which coincided with the organization's 79th anniversary, featured a "Girls On Fire" fundraiser fashion show to benefit the organization's social and educational programs. Tony Award-winning actress, author, and activist Sheryl Lee Ralph was also honored for her tireless efforts to support HIV/AIDs research and disease prevention education.