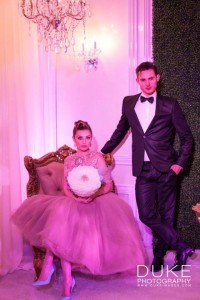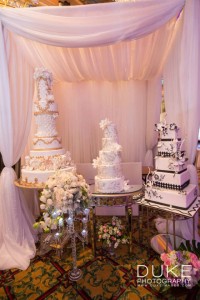 Last Sunday, the Engaged! Bridal Event came to Tagylan Cultural Complex, showcasing over 60 of southern California's most creative and talented wedding professionals. The event featured upscale and in-demand wedding products and services including photography, cakes, invitations, beauty treatments, venues, event planners and coordinators, and couture fashion for the bride and groom.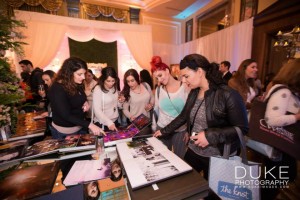 The Engaged! wedding and bridal expo drew more than 1,000 guests to Tagylan for a day of shopping, sampling, and demonstrations. Entertainers offering their services for wedding ceremonies and receptions gave preview performances to connect with potential clients, making it an especially exciting day. Lively performances by classical musicians, bands playing contemporary and cultural pop music, professional dancers, and experienced DJ/hosting professionals kept everyone's energy high as vendors and guests met and made plans for countless special days.
The attendance and atmosphere of Engaged! at Taglyan surpassed even our expectations, and we can't wait to host it again next year!
In case you missed it, our Engaged! preview blog post features some of our favorite vendors hand-picked from the 60+ industry professionals appearing this year, and this stunning photo gallery by Engaged! vendor and frequent Taglyan partner Duke Photography captures many of the expo's most beautiful displays and memorable moments.