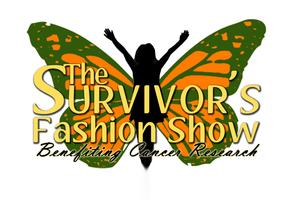 This Thursday, one of the most unique and moving community events in which Taglyan participates will take place as we welcome the Annual Survivor's Fashion Show.
Each year at this event, cancer survivors of all ages walk the runway both as models and as representatives of the survivor community to raise awareness and inspire others battling the various forms of this devastating disease. As each model shows off their designer duds and sassiest catwalk moves, celebrity MC Taja V. Simpson and other famous voices will narrate the incredible stories of the survivor-models' experience of suffering and eventual triumph in the face of cancer.
The painful symptoms, difficult treatment processes and surgeries, and emotional impact of a cancer diagnosis can profoundly affect a patient's connection to his or her community and sense of self. The Survivor Fashion Show and fundraiser aims to combat all of these effects, and in rasing money for current and future cancer patients, empowering survivors to share their stories and connect with others, and giving them a chance to shine while feeling beautiful and confident once more, the annual event has been very successful in meeting that objective.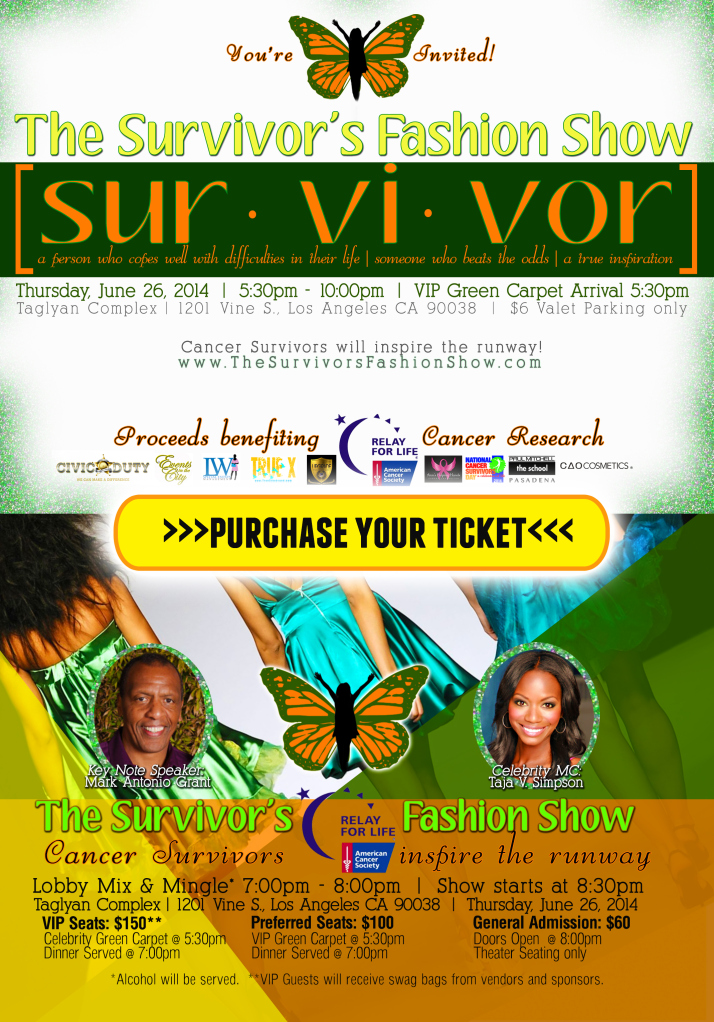 In order to welcome as many survivors and supporters as possible while meeting fundraising goals, this function offers three tiers of admission, and all proceeds will benefit the American Cancer Society's Relay for Life. General admission tickets, which guarantee a seat in the audience for the fashion show, keynote speech by Mark Antonio Grant, and live performances by recording artist Dejur and DJ Mia of America's Best Dance Crew, are available in limited quantities for a very affordable donation level.
The VIP and Preferred seating options include premium seating for all performances, specialty Green Carpet entry, and a three-course dinner with a themed specialty cocktail (vegetarian and sober options available). VIP-level guests will also enjoy a Green Carpet appearance with the event's celebrity attendees and hosts, and exclusive swag bags packed with gifts donated by the event's generous vendors and sponsors.
Survivor's Fashion Show
Thursday, June 26, 2014 – 5:30 PM to 10:00 PM
Taglyan Cultural Complex
1201 N. Vine St.
Hollywood, CA 90038
323-978-0005