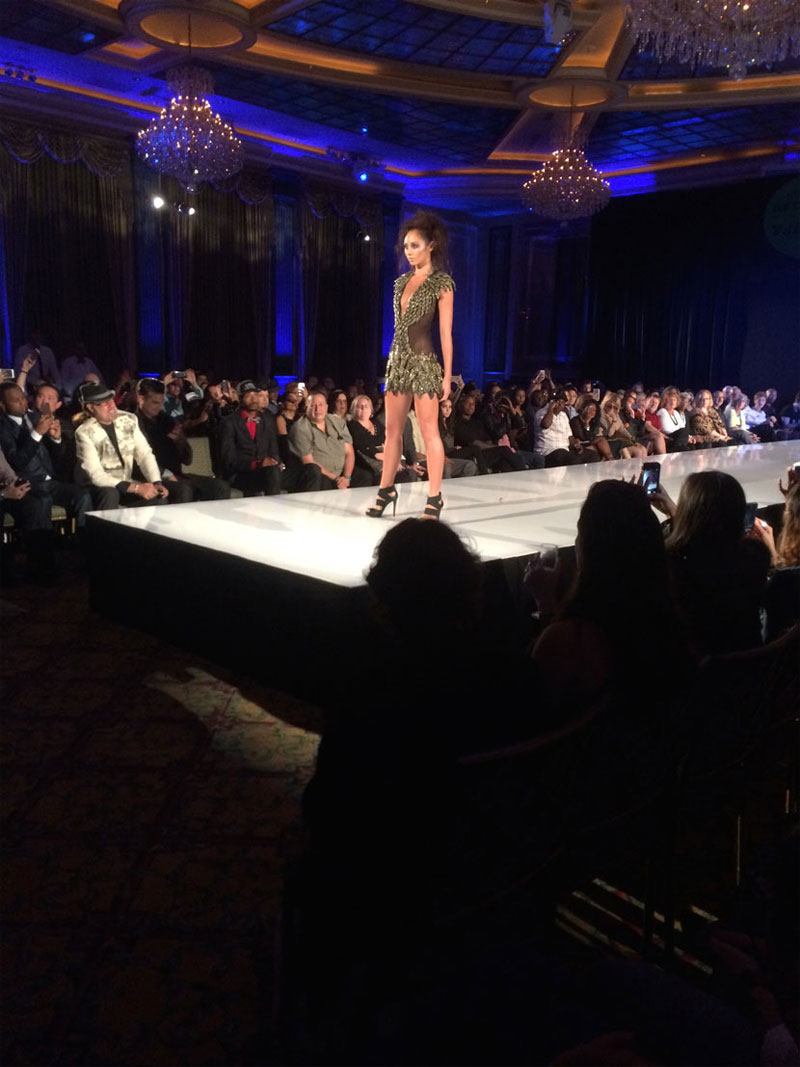 Some of the fashion and art world's most influential figures were on hand for the 2014 Art Hearts Fashion showcase, an event which immersed both audience and designer in an art-focused environment and encouraged fashion creatives to display their more daring, edgier pieces. Held at the majestic Taglyan Complex in the heart of Hollywood, this premier event kicked off LA Fashion Week in style, and featured a red carpet walk, glamorous reception, art exhibitions, live DJ performances, and a dance performance by The Academy of Couture Art Beverly Hills, in addition to the traditional runway fashion show.
Founded by fashion designer and producer Erik Rosete in 2011, Art Hearts Fashion has become an important platform in the fashion industry, and its popularity has led to featured shows in both the Mercedes Benz New York City Fashion Week and Los Angeles' Fashion Week. This year, top designers such as Kenneth Chang, who displayed exciting pieces from his Consort62 line, and Simplicio Michael Luis Asis Herrera, who showcased his eco-friendly streetwear line M The Movement, were present. Other notable designers included Kicka, Tumbler & Tipsy, Zhang JingJing, Michael Costello, VIGGOFashion, Maya Hansen, Noia, Sachika, Kami Shade, Hallie Sara, Jun Escario, and Rosete's own Mister Triple X, just to name a few. In addition to the plethora of talented designers, attendees could also admire works from celebrity artists Sham Ibrahim, Joseph Jasso, and Eugene Huffman as they sauntered around Taglyan's dreamily-lit courtyard, and guests were treated to a special performance by British pop star Katy Tiz. DJs Crystal Hefner, Colleen Shannon, and Boombox Bri also provided musical stylings during the show.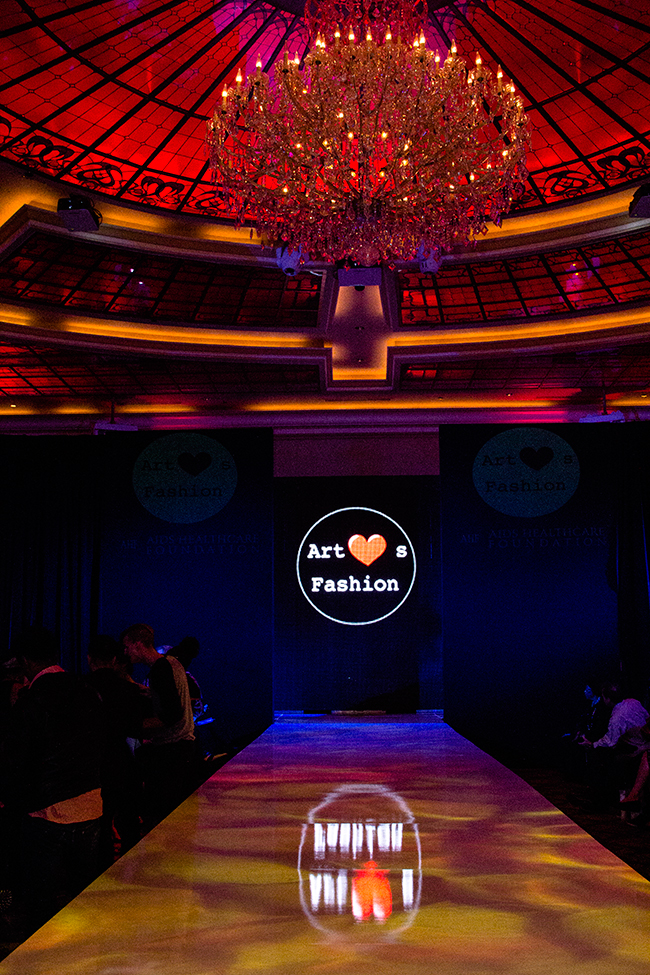 As one would expect at any upscale event in Los Angeles, several celebrities were in attendance for the Fashion Week festivities, including six-time NFL Pro Bowler Terrell Owens, Deandre Jordan, Bobby Brown, Stephen Bradley of No Doubt, Courtney Stodden, Gregg Wayans, Joe Simpson, cast members of Rich Kids of Beverly Hills, MTV VeeJay Jesse Camp, members of Cypress Hill, and Candice Cayne. The runway, too, was graced by a number of celebrity models: NFLer Dale Moss, actor Carlo Mendez (brother of Eva Mendez), and Guess Girl and winner of America's Next Top Model Jourdan Miller strutted under Taglyan Complex's dazzling stained-glass ceiling; Kiara Belen and Reina Hein (also of America's Next Top Model), Sam Sarpong, Skylar Diggins and Nadia Mejia Star of VH1's Suave Says, and Playboy Playmates Carly Lauren, Val Keil, and Stephanie Branton also made appearances. Another distinguished guest, U.S. Veteran Marine and amputee Alex Minsky, had a special role in the event, and his participation as one of Mister Triple X's runway models highlighted the social and philanthropic awareness that makes Art Hearts Fashion one of the most forward-thinking and important organization in today's fashion industry.
By pairing with the Los Angeles-based Aids Healthcare Foundation (AHF) – the largest global AIDS organization and the biggest provider of AIDS/HIV health care in the United States – for shows across the country, Art Hearts Fashion continues to bring awareness to the global AIDS epidemic and rally support for AHF through fundraisers and texting drives; through this partnership, Art Hearts Fashion hopes to make a lasting impact on more than just the fashion industry.