Making Our Community A Better Place To Live
While the dazzling events and gorgeous weddings that occur within Taglyan Complex are some of Los Angeles' most breathtaking, we believe that what lies outside our stately walls and iron gates—the hard-working people in our community, the irreplaceable historic architecture, the fragile natural beauty, the honest local businesses—deserve just as much, if not more, of our attention and resources. As a social, cultural, and economic cornerstone in Hollywood, Taglyan Complex is dedicated to improving our city and the lives of its citizens through volunteerism, sponsorship, charitable donations, and direct action. Help us make a difference; reserve Taglyan for your charitable event, fundraiser, or gala today!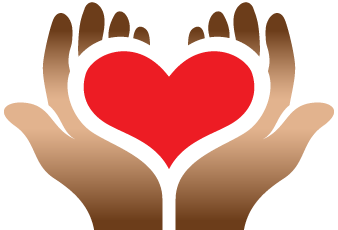 Our Statement Of Social Responsibility
Taglyan Complex is a strong advocate for and believer in corporate social responsibility. We believe that it is essential for every organization to dedicate a portion of their efforts and income toward community betterment, and we strive to improve our community by partnering with non-profit organizations, such as the St. John Armenian Apostolic Church, to promote positive social change.
In addition to donating our time, the use of our facilities, and a large portion of our proceeds to both local and international charities, Taglyan Complex has created the Corporate Social Responsibility Program, a partnership opportunity that offers our services to charitable organizations at a 50% discounted rate—just enough to cover our operating costs—Monday-Thursday evenings. This program enables even small organizations to host life-changing benefits, galas, and fundraisers at Taglyan Complex.
Taglyan Complex not only takes pride in our work ethic, community involvement, and regular charitable contributions, we also strive to minimize or completely remove environmentally-harmful practices in all aspect of our business. By relying on environmentally-conscious technology, like eco-friendly LED and motion-sensor lighting, and improving sustainable farming practices by sourcing local, organic foods, Taglyan hopes to emerge as a leader in the fight against climate change, animal abuse, and resource wastefulness.
Taglyan Complex Is Proud To Support These Life-Changing Organizations
Han-Schneider Children's Foundation
Toys For Tots
Society For Orphaned Armenian Relief
St. John Armenian Church
Kaiser Permanente
Hollywood Police Activities League
Hollywood Chamber of Commerce
Friends of the Hollywood Central Park
Los Angeles Children's Hospital
Los Angeles Youth Network
Etchmiadzin Children's Fund
Women Against Gun Violence
World Lebanese Cultural Union
Coalition For Human Immigrant Rights Of LA
African American Film Critics Association
Hollygrove
The Survivor's Fashion Show
League of Women Voters
Armenian Relief Society
CORO Southern California
Women in Cable Telecommunications
LA Beirut Sister City Committee
United States Marine Corps
My Friend's Place
The Actor's Fund
Dress For Success
Living Legends Foundation
The N.C.N.W.
Robert F. Kennedy Center For Justice & Human Rights
Social Responsibility Partnership Opportunities
If your organization is interested in hosting a fundraiser, presentation, auction, or performance at Taglyan Complex, the Taglyan Corporate Social Responsibility Program offers our world-class services to charities at a 50% discounted rate on weekday (Monday-Thursday) evenings. Not only will Taglyan's strikingly elegant facility, fine dining cuisine, and irreproachable service speak to your organization's professionalism and trustworthiness, but our experienced coordinators will help plan every aspect of your fundraising event, from the red carpet entrance to the custom menu to the audio-visual aspects of your charity's presentation. Due to the popularity of this program, availability is extremely limited; contact Taglyan Complex now to reserve a date for your charitable event!