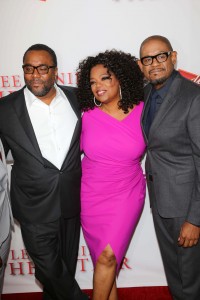 On January 31, Taglyan Cultural Complex proudly welcomed the African-American Film Critics Association for the group's annual private awards ceremony and dinner, hosted by Orlando Jones and Salli Richardson-Whitfield.
Top acting honors went to Oprah Winfrey and Forrest Whitaker for "The Butler", Sandra Bullock for "Gravity", and Jared Leto for "Dallas Buyers Club". In his acceptance speech, Whitaker asked that his character, Cecil Gaines, "be a reminder that there are so many different ways to change the world and that any one of us has the capacity to be a force for good on this earth."
Justin Chang, chief film critic for Variety, was honored for his contributions with the AAFCA's first ever Roger Ebert Award for excellence and achievement in cinema criticism. 
The AAFCA also chooses a list of the year's ten best films to spotlight. The ten 2013 films receiving special honors for excellence were, in order of distinction: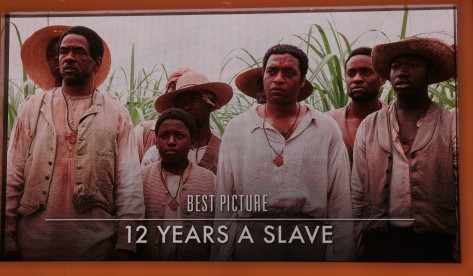 1. 12 Years a Slave
2. The Butler
3. Mandela: Long Walk to Freedom
4. American Hustle
5. Gravity
6. Fruitvale Station
7. Dallas Buyers Club
8. Saving Mr. Banks
9. Out of the Furnace
10. 42
Other famous faces in attendance included John Ridley, screenwriter of "12 Years a Slave", the night's top-honored film; Shonda Rimes, the creator of "Grey's Anatomy" and Kerry Washington's hit series "Scandal"; Ryan Coogler, director of "Fruitvale Station"; "My So-Called Life" star and GLAAD spokesman Wilson Cruz; and TV's Niecy Nash. Ridley shed tears while accepting the award for his critically lauded screenplay to thundering applause.
The AAFCA, founded in 2003, honors excellence in cinema by creating awareness for films with universal appeal to black communities, while emphasizing film about the black experience and those produced written, directed and starring performers of African descent. The association is based in Los Angeles and actively reviews the quality and standard of black talent, content and media coverage. The AAFCA also supports the development of future black film critics and filmmakers.