Jamie Foxx & Jordan Peele Accept AAFCA Awards At Taglyan
 Originally posted January 23, 2020
Our team at Taglyan was extremely proud to once again host the African American Film Critics Association's annual awards ceremony to honor and celebrate achievements in film and television as selected by members of the AAFCA. 2020 marks the 11th year that this ceremony has taken place.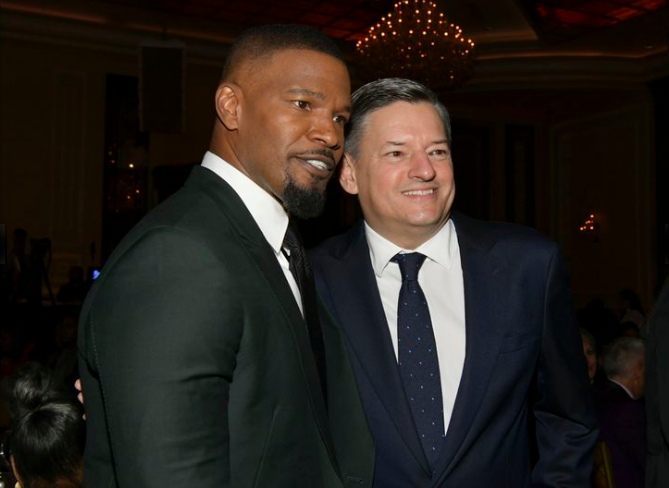 Image: Jamie Foxx and Ted Sarandos | nydailynews.com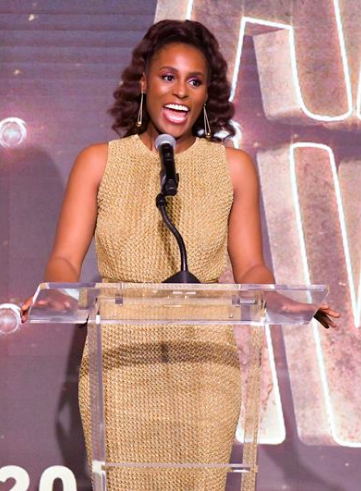 Image: Issa Rae onstage at the AAFCA Awards | nydailynews.com
The 11th AAFCA Awards attracts the biggest names in Hollywood and recognizes some of the best performances of the year, mainly spotlighting films that have been produced, written, directed, and star individuals from the African diaspora along with other ethnic projects that break new ground.
This year's star-studded show was hosted by actor-comedian Lil Rel Howery (Get Out, Bird Box, Good Boys), with Hollywood's most loved performers as honorees and guests.
The night's winners were:
Best Film: Us
Best Actor: Eddie Murphy, Dolemite is My Name
Best Actress: Lupita Nyong'o, Us
Best Supporting Actor: Jamie Foxx, Just Mercy
Best Supporting Actress: Da'Vine Joy Randolph, Dolemite is My Name
Best Director: Jordan Peele, Us
Best Documentary: The Black Godfather
Best Screenplay: Parasite
Best Foreign Film: Parasite / Atlantics
Best Animated Film: Abominable
Breakout Performance: Kelvin Harrison, Jr., Waves
Breakthrough Director: Matthew Cherry, Hair Love
Best Independent Film: The Last Black Man in San Francisco
Impact Award: Queen & Slim
We See You Award: Taylor Russell, Waves
Megastar Jamie Foxx said, "People say so much about the other awards, but it's special when it comes from your own people."
Parasite director Bong Joon Ho explained to the audience that, while he was in college in South Korea, African Americans played a big role for him while he was studying cinema. He said he used to create his own subtitles for Spike Lee's Do the Right Thing and Jungle Fever.
"At the time, my English wasn't that good, so subtitling it was quite an experience," he said. "I had no idea there was various curse words in the English language. Thanks to Spike Lee, I learned so many things!"
The AAFCA's 2019 Top Ten Films are: Us, Dolemite Is My Name, Just Mercy, Clemency, The Irishman, Queen & Slim, Waves, Parasite / Atlantics, The Farewell, and Harriet.
Image: Jordan Peele and Lil Rel Howery | nydailynews.com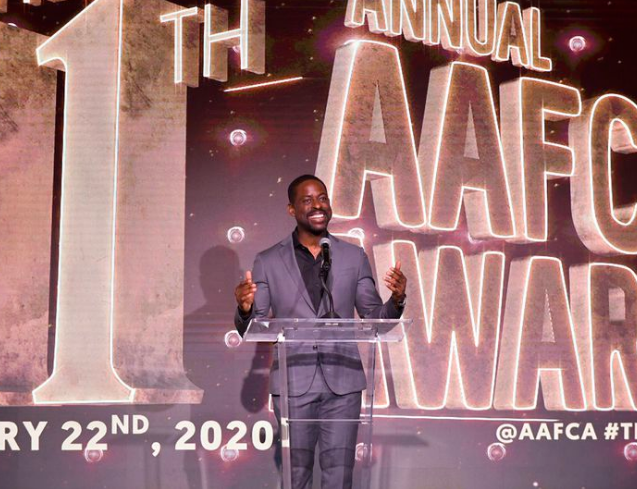 Image: Sterling K. Brown onstage at the AAFCA Awards | nydailynews.com
10th Annual AAFCA Awards Celebrate Quincy Jones At Taglyan
Originally published February 11, 2019
The 10th annual AAFCA Awards were celebrated at Taglyan this past week, for the seventh consecutive year. Famed music producer Quincy Jones and director Ryan Coogler were honored at the prestigious ceremony.
View this post on Instagram
The stars came out to shine as the African American Film Critics Association honored the best films, actors, and actresses of the year.
The uber-talented Tichina Arnold hosted the event. The highlight of the evening was musical legend Quincy Jones being honored with the inaugural Stanley Kramer Award. His daughter Rashida Jones, an accomplished actress, won the award for Best Documentary for her powerful film Quincy, which is based on her father's life.
View this post on Instagram
John David Washington, son of Denzel Washington, won the award for Best Actor for his role in the film BlacKkKlansman, while actress Regina Hall won Best Actress for her role in Support The Girls.
Producer Jason Blum, who produced BlacKkKlansman and Get Out, won the Cinema Vanguard Award—and had an important message for the crowd during his speech:
"I would like to make something clear. We do not hire diverse directors to win awards. We don't hire women because it's the right thing to do. We hire diversity because we hire the best. We hire diversity because it's been great for our business. We've had too many years of movies and TV shows populated by people who look like me. It's time that artists in front of and behind the camera to look like the world looks," he said.
The star-studded event featured world-class catering for the celebrities and critics to enjoy in our spacious grand ballroom. Outside in our fabulous gardens, the media and stars gathered in front of custom designed step-and-repeat backdrops for photo opportunities and interviews.
The AAFCA is an organization that was established in 2003 in order to feature black film critics from around the globe who have their finger on the pulse of black storytelling, black entertainment, and the black experience with a focus on TV and film. We at Taglyan are so honored to a be part of this glamorous, important, exciting event each year.
9th Annual AAFCA Awards Held At Taglyan
Originally published March 14, 2018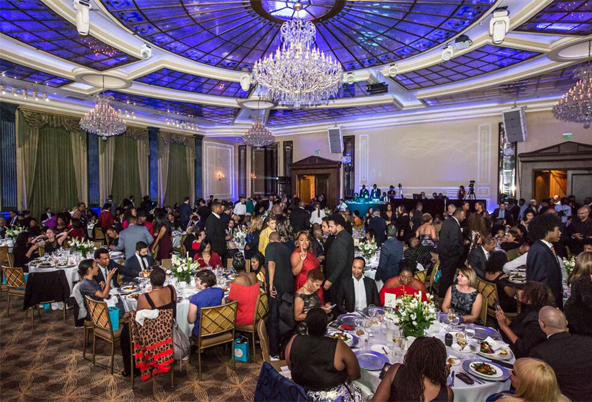 Jordan Peele, Daniel Kaluuya, Frances McDormand, and Tiffany Haddish took top honors at the 9th African American Film Critics Association (AAFCA) Awards on February 7th, held at Taglyan.
The evening was held to honor the best of 2017 in black cinema, television, and new media in 18 categories including Best Picture, Best Director, Best Actor, Best Actress, Best Documentary, Best TV Comedy, Best TV Drama, and more. This year, the AAFCA Awards also celebrated 2017 as the "Year of Women in Cinema".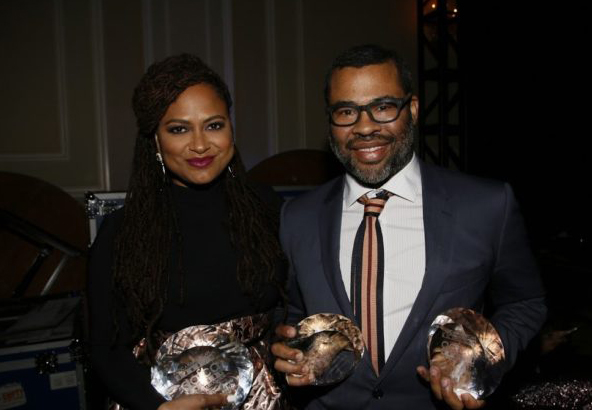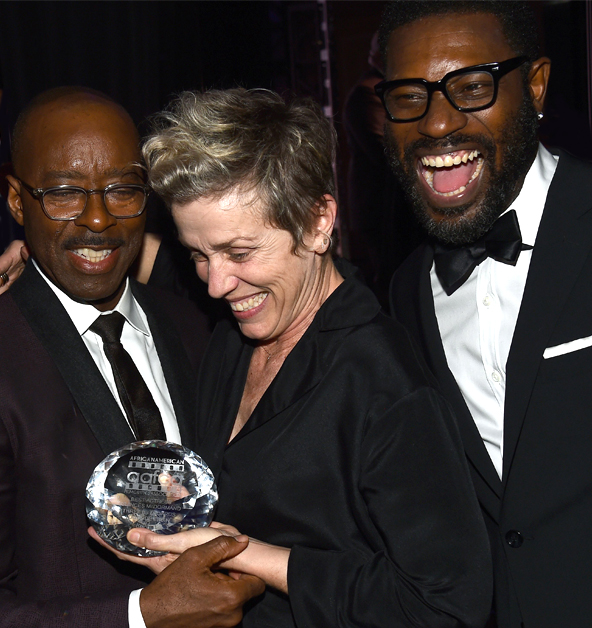 The extraordinary night began with cocktail hour featuring Taglyan's incredible catering, followed by red carpet interviews and a gourmet dinner. Special guests included Mike Epps, Sherri Shepherd, and Keegan Michael-Key of Key & Peele.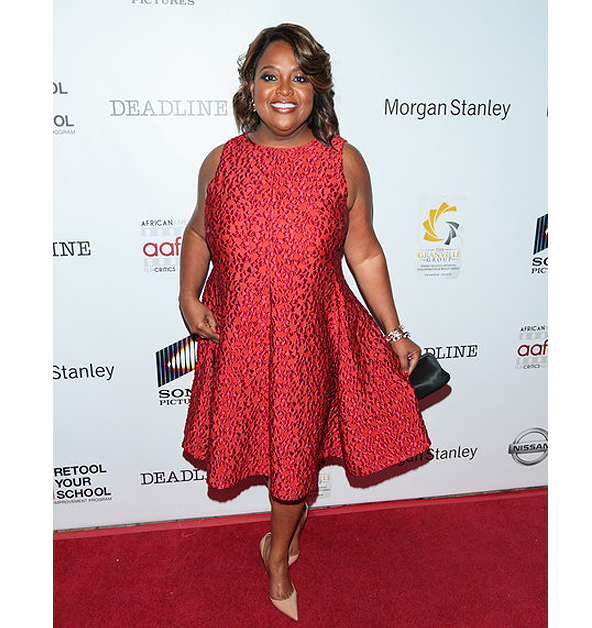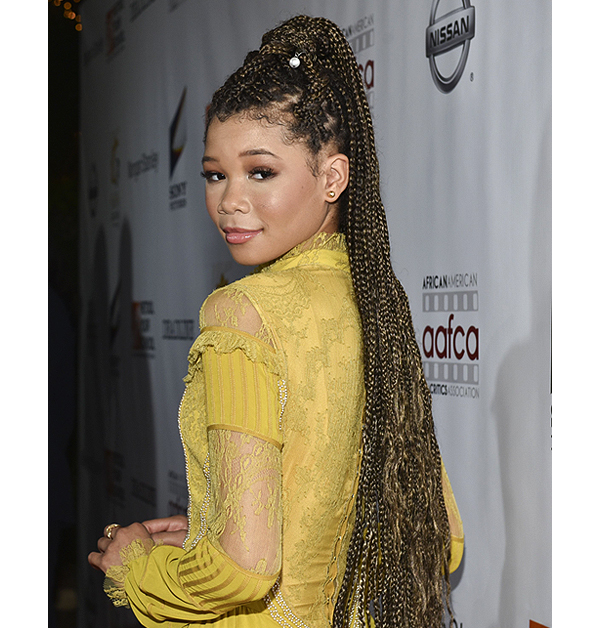 Besides the main awards, other honorees were celebrated with special acknowledgement. These honorees included A Wrinkle in Time director Ava DuVernay (the AAFCA Innovation Award), veteran filmmaker Rob Reiner (the Stanley Kramer Social Justice Award), Jordan Peele (the Horizon Award), and Broderick Johnson and Andrew Kosove of Alcon Entertainment (the Cinema Vanguard Award).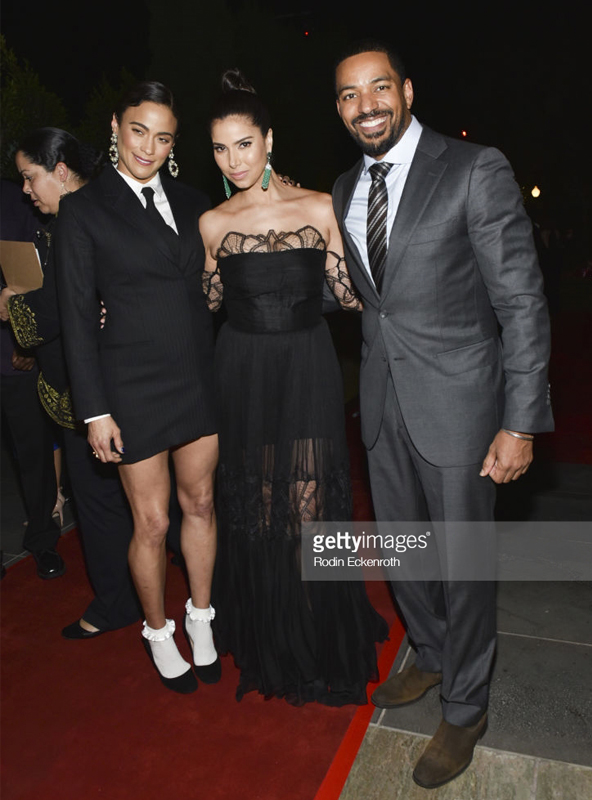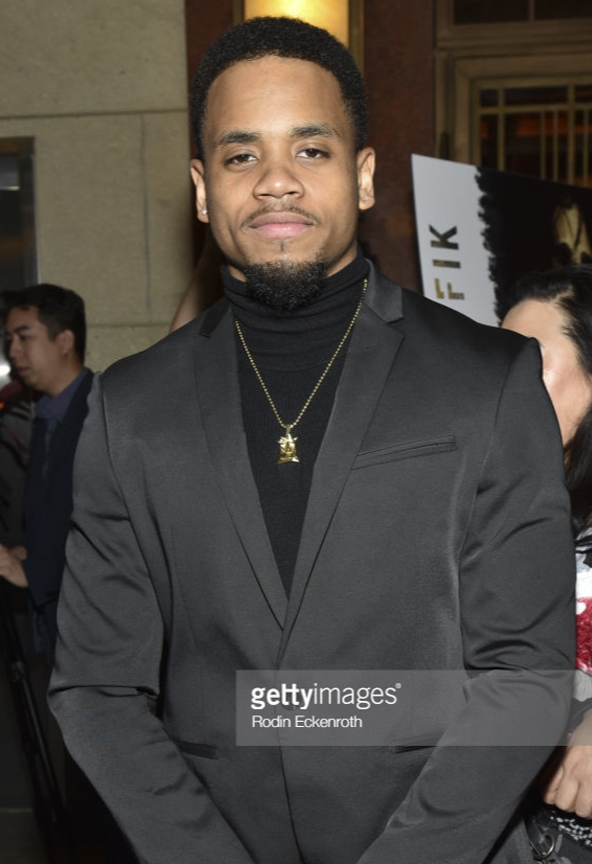 "We're happy that tonight we are able to celebrate excellence through the work of Ava DuVernay, Rob Reiner, and Jordan Peele, among others," said Gil Robertson, president of the AAFCA.
The AAFCA does more than just celebrate honorees at gorgeous venues. It also provides opportunities for black filmmakers and other creatives. Since 2003, the organization and its members have been involved in education and advocacy work that includes programming for students interested in film criticism and journalism. Since its foundation, the AAFCA has accomplished quite a lot of progress, and its annual award ceremony has emerged as one of the premiere award shows in the industry.
The star-studded event was a huge success. At Taglyan, we love all events — from weddings to high-end fashion shows to sporting events to glamorous red carpet occasions such as this. We are here to support Hollywood's best and brightest. If you're looking for the perfect Los Angeles venue for your upcoming event, please contact us to see what we can do for you.
8th Annual AAFCA Awards Honor The Year's Best
Originally published March 7, 2017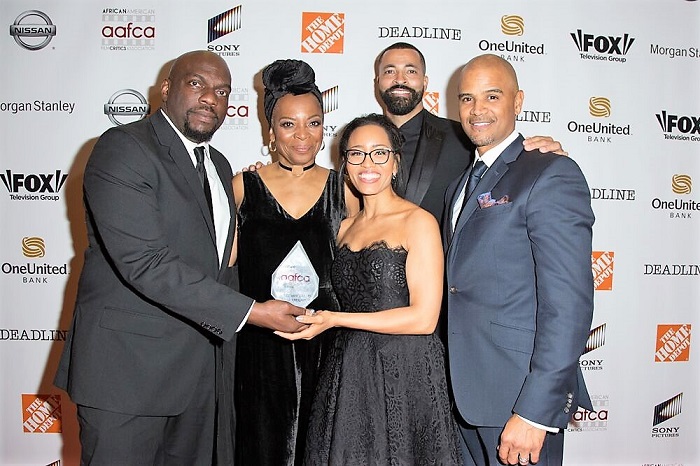 2016 was a banner year for diversity across the entertainment industry. The black experience was highlighted across the silver and small screens thanks to critically-acclaimed films like Moonlight, Hidden Figures, and Fences and beloved TV shows like Black-ish, Queen Sugar, Underground, and more. And that gave the African-American Film Critics Association (AAFCA) plenty to honor during its annual awards ceremony.
Founded in 2003, the African-American Film Critics Association is the premiere organization of African-American film media professionals, representing a diverse group of critics from across the nation that cover film, television, and media. The organization held its 8th annual awards ceremony at Taglyan on February 8, gathering a host of film critics and industry titans to honor some of the best entertainment of the past year.
AAFCA co-founder Shawn Edwards was excited by the wealth of quality, artistic entertainment produced by Hollywood and beyond over the past year. As Edwards noted, "Our members had a plethora of outstanding movies, documentaries, and TV shows to choose from this year."
Edwards went on to state that, "It was an exceptional year in terms of the quantity and quality of films about the black experience. And while this by no means solves the diversity issue in the film industry it was definitely refreshing to have such a wide-range of exceptional work to choose from to honor and celebrate with out approval."
While the event, hosted by Nischelle Turner, saw a host of worthy winners, it was Moonlight that truly stood out. Writer/director Barry Jenkins' film, centered on the coming-of-age of a gay black youth, earned several awards, including Best Picture, Best Director, and Best Ensemble. Awards season favorite Mahershala Ali also won Best Supporting Actor for his role in the film.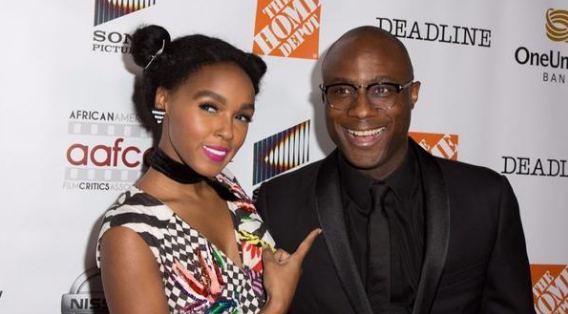 Luckily, Jenkins was on hand to receive the films awards, as was actress/singer Janelle Monae, who received the Breakout Star of the Year award for her performances in Moonlight and Hidden Figures. Other stars in attendance included director/producer Lee Daniels, who received the AFFCA's Vanguard Award, as well as director John Singleton, Manchester By The Sea producer Kimberly Steward, Underground creator Misha Green, and performers including Tommy Davidson, Joe Morton, Marcus Scribner, Kendrick Sampson, Dawn Lyen-Gardner, Tina Lifford, and many more. The cast of OWN's Queen Sugar was also on hand, with the series accepting the Best TV Show (Drama) award.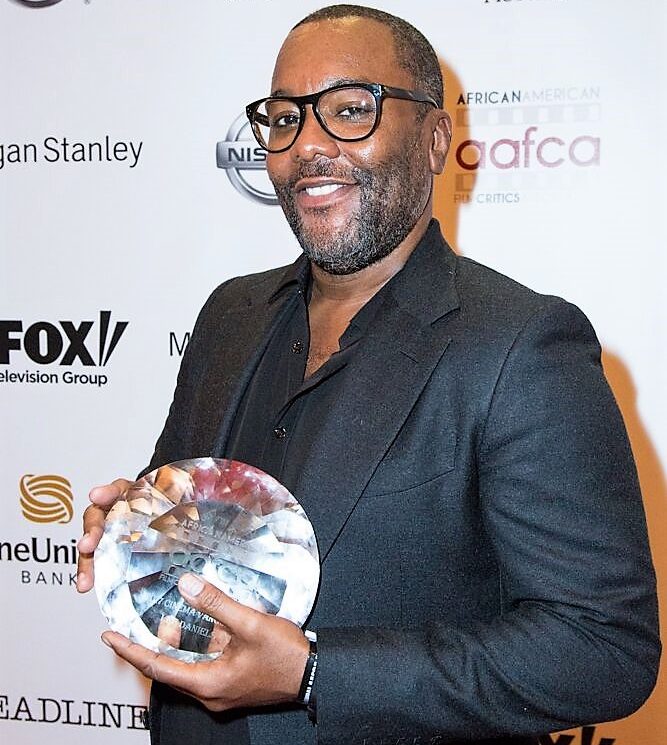 The African-American Film Critics Association's 8th Annual Awards Ceremony was truly a memorable occasion, honoring a banner year on Hollywood diversity that will hopefully usher in more outstanding stories centered on the black experience. And Taglyan Complex's luxurious accommodations provided the perfect backdrop for the illustrious organization's gathering of film critics, writers, producers, directors, and stars.
Are you looking for the perfect venue for your next event? Our location at Taglyan is one of Los Angeles' premier event venues, with world-class amenities that make it perfect for awards ceremonies, corporate events, charity galas, weddings, and so much more. For more information on our services, contact us today.
Taglyan Complex Hosts 7th Annual AAFCA Awards Ceremony
Originally published February 18, 2016
The 7th annual African American Film Critics Association (AAFCA) Awards were held on February 10, 2016 at Taglyan in Hollywood where hundreds gathered to celebrate excellence in television and film. A few of the night's winners included John Singleton, Ryan Coogler and the casts of Straight Outta Compton and the television show Black-ish.
This year's AAFCA Awards took place just a few weeks before the 88th Academy Awards, which has steered controversy by having only white actors and actresses nominated in the top four categories for the second year in a row, resulting in the trending social media hashtag #OscarsSoWhite.
The stars at the AAFCA Awards said Wednesday night was their chance to be recognized for their work.
"This year, a lot of people feel there were so many who were overlooked, who deserved to be seen, but were overlooked. And tonight is all about the fact that we're able to say, 'I see you. I see you young Coogler,' " actress Sheryl Lee Ralph said. Ralph referenced Ryan Coogler, who was named best director for Creed at the awards ceremony.
Highlights from the show held at Taglyan were covered live on AAFCA's social media channels; Facebook, Instagram and Twitter.
Complete list of the 2015 AAFCA Awards winners:
Best Picture: Straight Outta Compton
Best Director: Ryan Coogler, Creed
Best Ensemble: Straight Outta Compton
Best Actor: Will Smith, Concussion
Best Actress: Teyonah Parris, Chi-Raq
Best Supporting Actor: Jason Mitchell, Straight Outta Compton
Best Supporting Actress: Tessa Thompson, Creed
Best Independent Film: Chi-Raq
Best Screenplay: Rick Famuyiwa, Dope
Breakout Performance: Michael B. Jordan, Creed
Best Animation: The Peanuts Movie
Best Documentary: A Ballerina's Tale
Best Song: Wiz Khalifa for "See You Again" from Furious 7
Best TV Comedy: Black-ish
Best TV Drama: How to Get Away with Murder
Best Cable/New Media TV Show: Survivor's Remorse
AAFCA Top Ten Films of 2015 are as follows in order of distinction:
1. Straight Outta Compton
2. Creed
3. Mad Max: Fury Road
4. Beasts of No Nation
5. The Martian
6. 3-1/2 Minutes / Dope
7. Chi-Raq
8. Carol
9. The Big Short
10. The Danish Girl
The African American Film Critics Association (AAFCA) was founded in 2003 by Gil L. Robertson IV and Shawn Edwards. In December of 2003, AAFCA officially announced the start of its organization and released its first "Top Ten List." The association reviews cinema overall, but also highlights films about the African-American experience. Members of AAFCA involve themselves in advocacy work for students interested in film, journalism and criticism. Each year, the organization gives out awards for a variety of categories, including best feature film, best documentary, best actor and best actress. In addition, it gives out an award for Special Achievement, which in the past has been given to Jamie Foxx and Spike Lee.
Oprah Joins Stars At Taglyan For 6th Annual AAFCA Awards
Originally published February 4, 2015
Oprah Winfrey was just one of the many celebrities that gathered at Taglyan Complex to celebrate the 6th Annual African American Film Critics Association (AAFCA) Awards on Wednesday, February 4th.
Ms.Winfrey, along with Ava DuVernay, accepted the Best Picture Award for their roles (producer and director, respectively) in bringing Selma, the biopic about Martin Luther King Jr, to life.
"We are so pleased that people have come away from watching Selma in tears," Oprah said in her acceptance speech. "We're honored to receive this award from AAFCA. We won Best Picture!"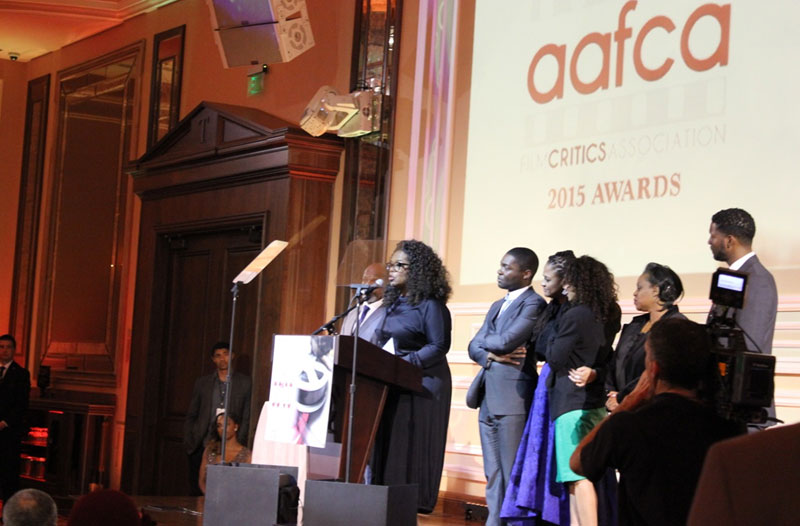 Though other films also garnered attention from the AAFCA — most notably Dear White People (Best Independent Film and Tessa Thompson, Breakout Performance Award), Gone Girl (Tyler Perry, Best Supporting Actor), Whiplash (J.K. Simmons, Best Supporting Actor), and Belle (Best Actress in a Leading Role, Gugu Mbatha-Raw) — Selma was the critic's overwhelming favorite. In addition to winning Best Picture, the film also earned Ava DuVernay the award for Best Director, David Oyelowo the award for Best Actor in a Leading Role, and John Legend and Common the Best Music award for their song "Glory".
The award ceremony's additional honorees included producer and Los Angeles Film Festival Director Stephanie Allain, who received the Legacy Award; Susan King of the LA Times, who received the Roger Ebert Award; Gina Prince-Bythewood, who won Best Screenplay (the Horizon Award) for "Beyond the Lights"; Chadwick Boseman, who accepted the Best Ensemble Award on behalf of the cast of Get On Up; and Debra Martin Chase, who received the Ashley Boone Award. The AAFCA also recognized Universal Pictures Chair Donna Langley and The Black List founder Franklin Leonard with Special Achievement Awards for their contributions to film industry.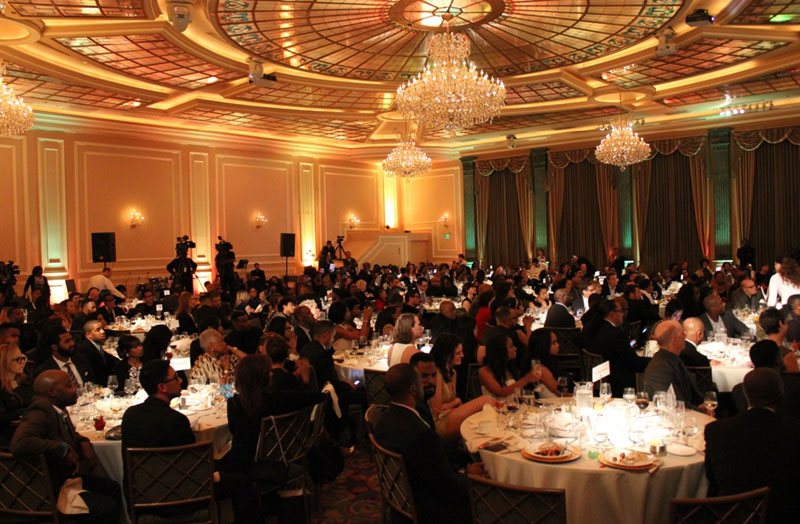 The 2014 AAFCA Awards Winners:
Best Actor in a Leading Role: David Oyelowo, Selma
Best Actress in a Leading Role: Gugu Mbatha-Raw, Belle
Best Supporting Actress: Octavia Spencer, Black or White
Best Supporting Actor: Tyler Perry, Gone Girl / J.K. Simmons, Whiplash
Best World Cinema: Timbuktu
Breakout Performance: Tessa Thompson, Dear White People
Best Director: Ava Duvernay, Selma
Best Screenplay: Gina Prince-Bythewood, Beyond the Lights
Best Music: John Legend and Common, "Glory" from Selma
Best Ensemble: Get On Up
Best Independent Film: Dear White People
Best Animation: The Boxtrolls
Best Documentary: Life Itself
Other esteemed guests at Taglyan included Amy Pascal, co-chairman of Sony Pictures Entertainment; Academy Award winning director Kathryn Bigelow; Khandi Alexander of Scandal; Mike Epps of Survivor's Remorse; President of the Academy of Motion Picture Arts & Sciences Cheryl Boone Isaacs; Chaz Ebert; RZA; producer/director Will Packer; Dondre Whitfield; Edwina Findley; Andre Royo; Gary Marsh, of the Disney Channel; and comedian Bill Bellamy, just to name a few.
The 6th Annual AAFCA Awards was produced by Gil Robertson, co-founder of the AAFCA, and hosted by Entertainment Tonight television personality Nischelle Turner.
The AAFCA was founded in 2003 by journalist Gil Robertson and colleague Shawn Edwards and has grown into the largest the black film critics' organization in the United States. In addition to recognizing films that celebrate the African American experience along with black actors, writers, directors, and producers, the AAFCA also produces workshops with film festival partners nationwide and funds an internship program for students who aspire to become film journalists.
When the Burton Wire questioned Robertson about the AAFCA's significance today, he enthusiastically responded, "We [started the AAFCA] to address the need we thought was missing in the industry, primarily the lack of support for black journalists covering cinema and entertainment. We also thought that we could meld together resources to help people grow and maintain their careers, and advocate for them in the studio system." When asked about the films at the 6th Annual AAFCA Awards, he said, "We are more than delighted with our distinguished group of honorees for 2015. Each of them have achieved a level of excellence with their body of work in their respective crafts. They are examples who are to be admired and the members of AAFCA look forward to celebrating their achievements."
AAFCA Awards Return to Taglyan For 5th Annual Ceremony To Honor Best of 2013
Originally published February 19, 2014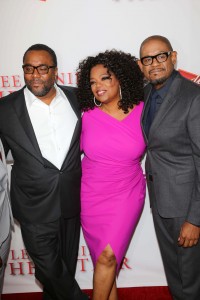 On January 31, Taglyan proudly welcomed the African-American Film Critics Association for the group's annual private awards ceremony and dinner, hosted by Orlando Jones and Salli Richardson-Whitfield.
Top acting honors went to Oprah Winfrey and Forrest Whitaker for The Butler, Sandra Bullock for Gravity, and Jared Leto for Dallas Buyers Club. In his acceptance speech, Whitaker asked that his character, Cecil Gaines, "be a reminder that there are so many different ways to change the world and that any one of us has the capacity to be a force for good on this earth."
Justin Chang, chief film critic for Variety, was honored for his contributions with the AAFCA's first ever Roger Ebert Award for excellence and achievement in cinema criticism. 
The AAFCA also chooses a list of the year's ten best films to spotlight. The ten 2013 films receiving special honors for excellence were, in order of distinction: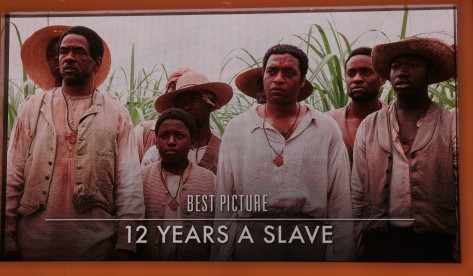 1. 12 Years a Slave
2. The Butler
3. Mandela: Long Walk to Freedom
4. American Hustle
5. Gravity
6. Fruitvale Station
7. Dallas Buyers Club
8. Saving Mr. Banks
9. Out of the Furnace
10. 42
Other famous faces in attendance included John Ridley, screenwriter of 12 Years a Slave, the night's top-honored film; Shonda Rimes, the creator of Grey's Anatomy and Kerry Washington's hit series Scandal; Ryan Coogler, director of Fruitvale Station; My So-Called Life star and GLAAD spokesman Wilson Cruz; and TV's Niecy Nash. Ridley shed tears while accepting the award for his critically lauded screenplay to thundering applause.
The AAFCA, founded in 2003, honors excellence in cinema by creating awareness for films with universal appeal to black communities, while emphasizing film about the black experience and those produced written, directed and starring performers of African descent. The association is based in Los Angeles and actively reviews the quality and standard of black talent, content and media coverage. The AAFCA also supports the development of future black film critics and filmmakers.
2012 African American Film Critics Association Awards
Originally published March 7, 2013
February 8th marked the 5th annual African American Film Critics Association (AAFCA), hosted at Taglyan. The venue was packed with film industry celebrities, executives, agents, managers, producers, and local politicians.
Among the celebrities in attendance were Danny Glover, Lynn Whitfield, Jordin Sparks, Richard Roundtree, Omari Hardwick, David Oyelowo, and Nate Parker.
The 2012 indie film Middle of Nowhere was the big winner of the night, collecting four awards. The award for Best Picture went to Zero Dark Thirty. Ben Affleck took home the honor of Best Director for his work on Argo.
Acting awards were handed out by the AAFCA to Denzel Washington for Flight; Amayatzy Corinealdi for Middle of Nowhere; Sally Fields for Lincoln, and Nate Parker for Arbitage. Nine-year-old actress and Academy Award nominee Quvenzhané Wallis was given the award for Best Breakout Performance for her stunning work in Beasts if the Southern Wild.
Congratulations to all nominees and winners!