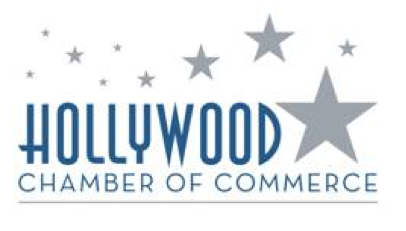 Taglyan is the Hollywood Chamber of Commerce's preferred venue for all major Chamber functions like lectures, fundraisers, and awards ceremonies, and we're pleased to announce two upcoming Chamber events taking place here in the next few weeks.
On May 19th, the Hollywood Chamber of Commerce Political Action Committee (PAC) will host a campaign benefit event for Los Angeles County Supervisor District 3 candidate Bobby Shriver. The Hollywood Chamber of Commerce PAC recently declared its official support for Shriver as their preferred candidate for Los Angeles County's Supervisor post, which goes to vote later this year.
Chamber PAC President Laurie Goldman proudly announded the group's support, saying "The Hollywood Chamber PAC is proud to declare its support of Bobby Shriver to be L.A County's next Supervisor. Bobby Shriver will be a business friendly Supervisor who will focus on job creation, cutting needless red tape, and supporting our film, television, and entertainment industries." On Shriver's plan for revitalizing the economy of Los Angeles County, Goldman continued, "We are enthusiastic about what Bobby's particular experience and expertise in business finance, and local government will bring to the business community of Hollywood and throughout LA County!"
Please join Mark Edwards, Brian Folb, Laurie Goldman, James W. Litz, Marty Shelton, Sam Smith, Ferris Wehbe and Hollywood Chamber PAC in support of Bobby Shriver, Candidate for Los Angeles County Supervisor!
* * *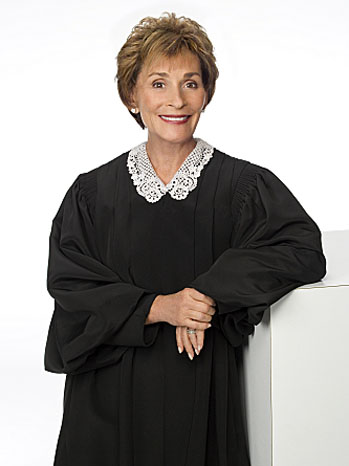 Next up, the Heroes of Hollywood Awards return to Taglyan for the 2014 ceremony on June 6. Judge and original reality TV icon Judith Sheindlin will receive the Chamber's Mary Pickford Award for outstanding contributions to the community. Other recipients of the Chamber's annual awards will be Jeff Anthony of Iron Mountain Entertainment Services; Denise DeCarlo and Betty Fraser, co-owners of Grub Restaurant/As You Like It Catering; Jackie Goldberg of Senior Star Power Productions; Marc Wanamaker of Bison Archives, Hollywood Arts Council, Starline Tours. Returning in his role as emcee again is Robert Kovacik, anchor of NBC4.
Judge Sheindlin holds court as presiding judge on Judge Judy, the number one first-run syndicated, Emmy-Award winning program, which is now in its 18th season. A swift decision-maker, she earned a reputation as one of New York's most effective judges, hearing more than 20,000 cases during her career. She retired from the bench in February 1996, and Judge Judy premiered in national syndication later that year. She is the author of several books, including "Don't Pee On My Leg and Tell Me It's Raining", "Beauty Fades, Dumb Is Forever", "Win or Lose By How You Choose", "You Can't Judge A Book By Its Cover", and "Keep It Simple Stupid: You're Smarter Than You Look". In 2006, Judge Sheindlin received a Star on the Hollywood Walk of Fame.
Gold-level sponsor for the Heroes of Hollywood Awards is the Hollywood Museum in the Historic Max Factor Building and Millennium Hollywood. Silver-level sponsors are CIM Group, Hollywood Forever Cemetery, Hollywood Heritage, Kaiser Permanente Los Angeles Medical Center, and Taglyan Cultural Complex. Bronze-level sponsors are Andrews International, Capitol Records, The CrisCom Company, Famous Hollywood Dental Care, Gensler, Hollywood Hotel, Hollywood WorkSource Center, Keeper's Security, Madame Tussauds Hollywood, Occidental Entertainment Group Holdings, Original Farmers Market, Paramount Contractors & Developers, SAG-AFTRA, Southern California Gas Company, Starline Tours, Sunset Gower/Sunset Bronson Studios, US Bank, and Warner Bros. Studios VIP Tours.
To reserve Taglyan for your community or corporate event, contact us here.