3rd Annual Hollywood Critics Association Awards Hosted At Taglyan
Originally published January 14, 2020

Film awards season is in full swing, and on Thursday, January 9th, our team at Taglyan was thrilled once again to host the annual Hollywood Critics Association Awards (formerly known as the Los Angeles Online Film Critics Society). This is the third consecutive year that this prestigious ceremony has taken place with us.
Director Sam Mendes' war film 1917 was the big winner of the evening, receiving the Best Picture Award, Best Action/War film, Best Cinematography (Roger Deakins), and Best Editing (Lee Smith). Olivia Wilde's Booksmart took home three awards, for Best Female Director, Best Performance by an Actress 23 and Under (Kaitlyn Dever), and Best Comedy/Musical (tied with Rocketman).
"This is the only award show that matters," Olivia said. "Best night of my life. I love it here."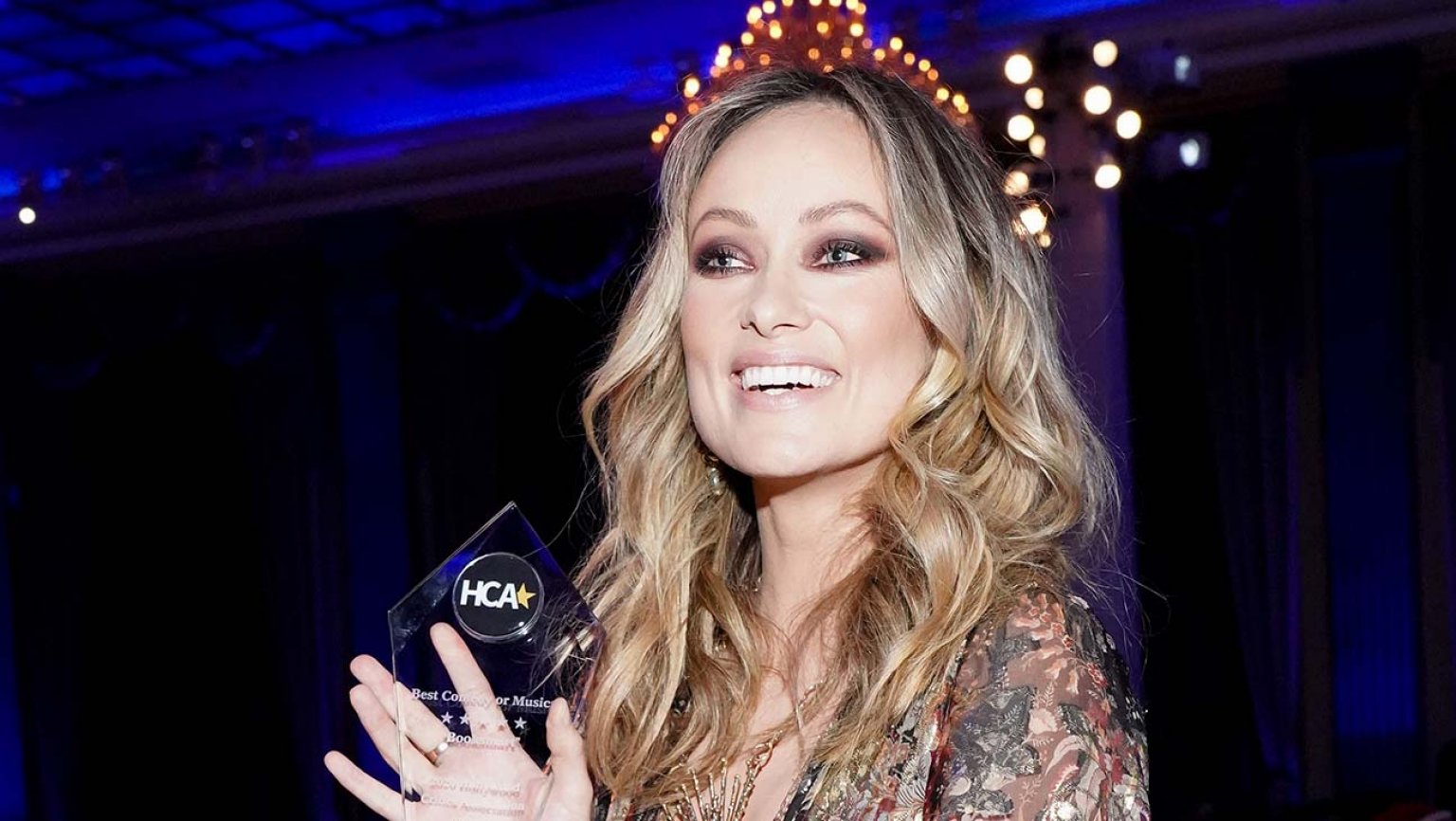 Olivia Wilde wins for Booksmart. Image: Rachel Luna/Getty Images
The Hollywood Critics Association stated, "We've supported and celebrated female filmmakers since day one. Olivia Wilde, Greta Gerwig, Alma Har'el, Lulu Wang, and Lorene Scafaria were all nominated for their remarkable work in 2019 at the HCA Awards. We've embraced change, and wonder when others will follow suit?"
South Korean director
Bong Joon Ho
 received three awards for his outstanding film
Parasite
: Best Original Screenplay, Best Foreign Language Film, and an Honorary Filmmaker Achievement Award. "I will continue to create films until
Parasite
is considered one of my early works," said the director, who turned 50 in September.
You can see the complete list of winners
here
.
The primary goal of the Hollywood Critics Association is to create a diverse community of passionate and professional critics with a love for entertainment, including film and television. The organization strives to capture the viewpoints of all backgrounds, not only in Hollywood but across the United States and abroad.
As for us at Taglyan, this is one of our very favorite events to host. We love the HCA's philosophy and everything that they represent.
Rami Malek Wins Best Actor At LAOFCS Awards Hosted At Taglyan
Originally published January 15, 2019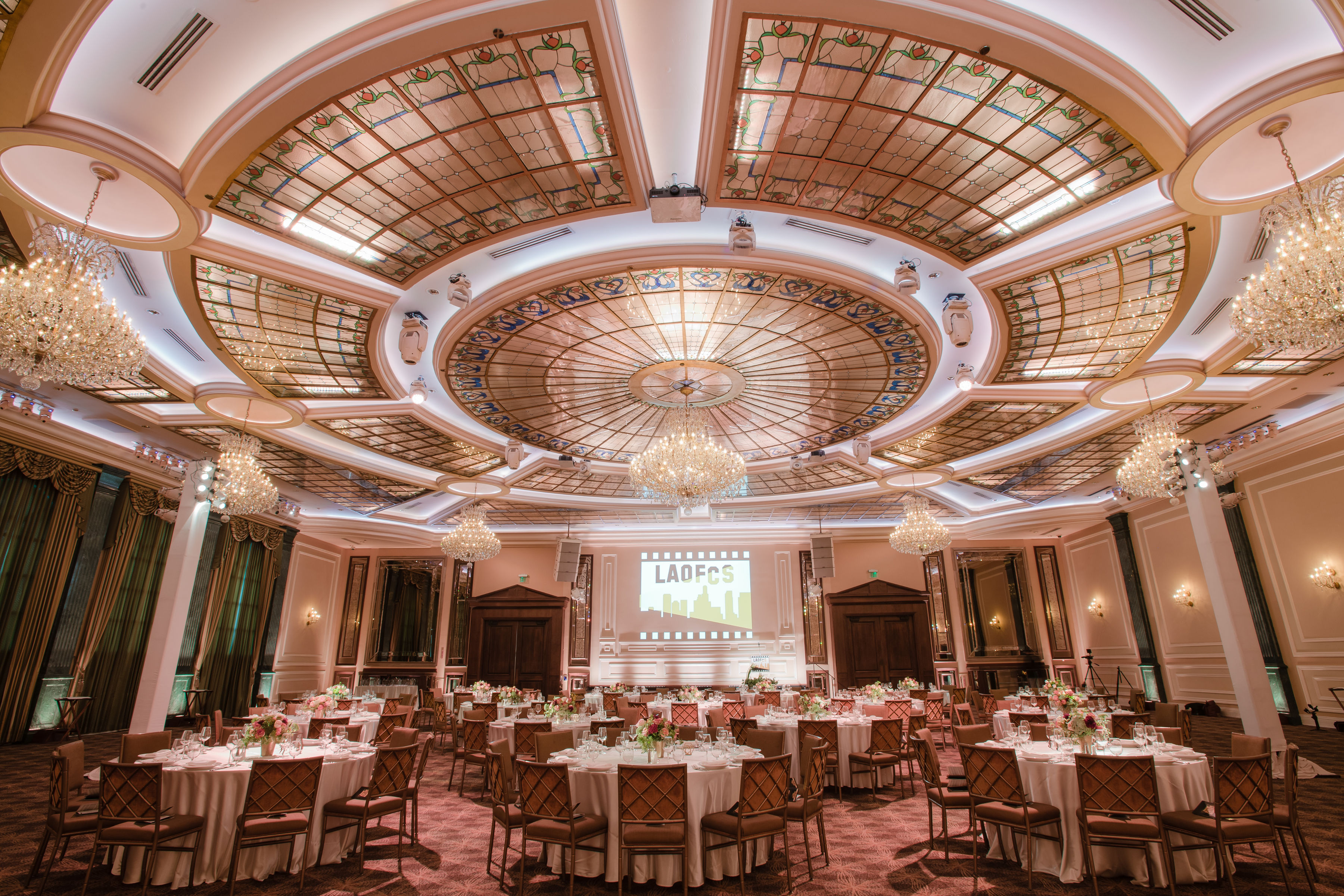 Image: hollywoodcriticsassociation.com
The stars came out for a red carpet night in Hollywood as Taglyan hosted the 2nd annual Los Angeles Online Film Critics Society Awards on January 9th, 2019.
Fresh off his performance as the illustrious Freddie Mercury in the critically acclaimed Bohemian Rhapsody, Rami Malek took home the award for Best Actor. A few days earlier, Malek had won a Golden Globe for Best Actor, for the same role.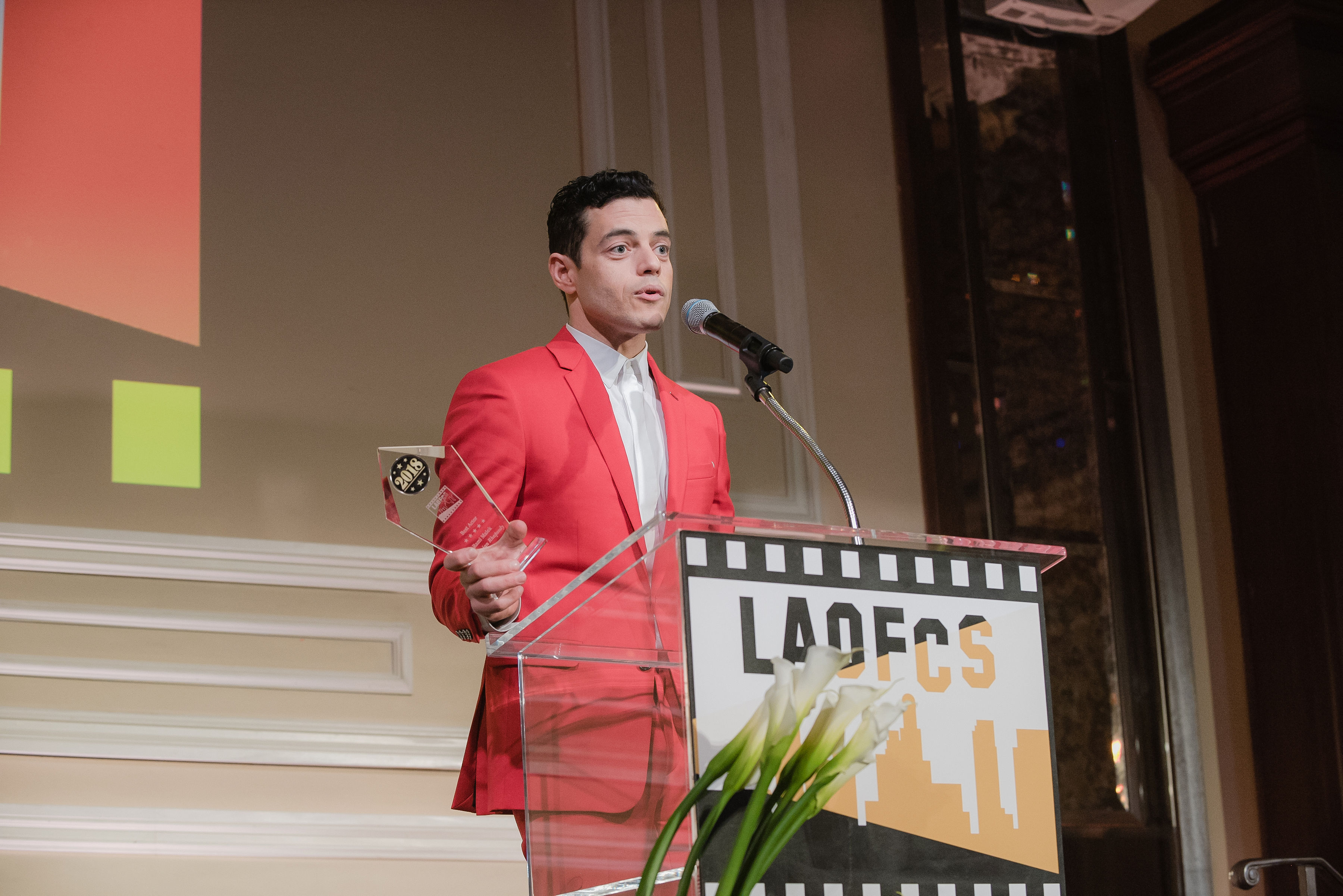 Remi Malek accepts his award. Image: hollywoodcriticsassociation.com
"This is a role, I don't think, can be outdone. I think we're always searching for that next great role, and I guess I'm fortunate that I've already been met with it," Malek told the Hollywood Reporter.
Actor John Cho was given the first-ever Acting Achievement Award. His film Searching also won for Best Editing and Best Newcomer. Cho revealed that he may not have decided to take the role in the film if it hadn't been for the persistence of screenwriters Aneesh Chagnaty and Sev Ohanian, who were constantly questioned about the Asian actor along the way.
The evening celebrated the diversity that has recently ramped up in Hollywood. The LAOFCS is known for creating different categories for genders such as Best Male Director and Best Female Director. Spike Lee and Lynne Ramsay took home those awards respectively for BlacKkKlansman and You Were Never Really Here.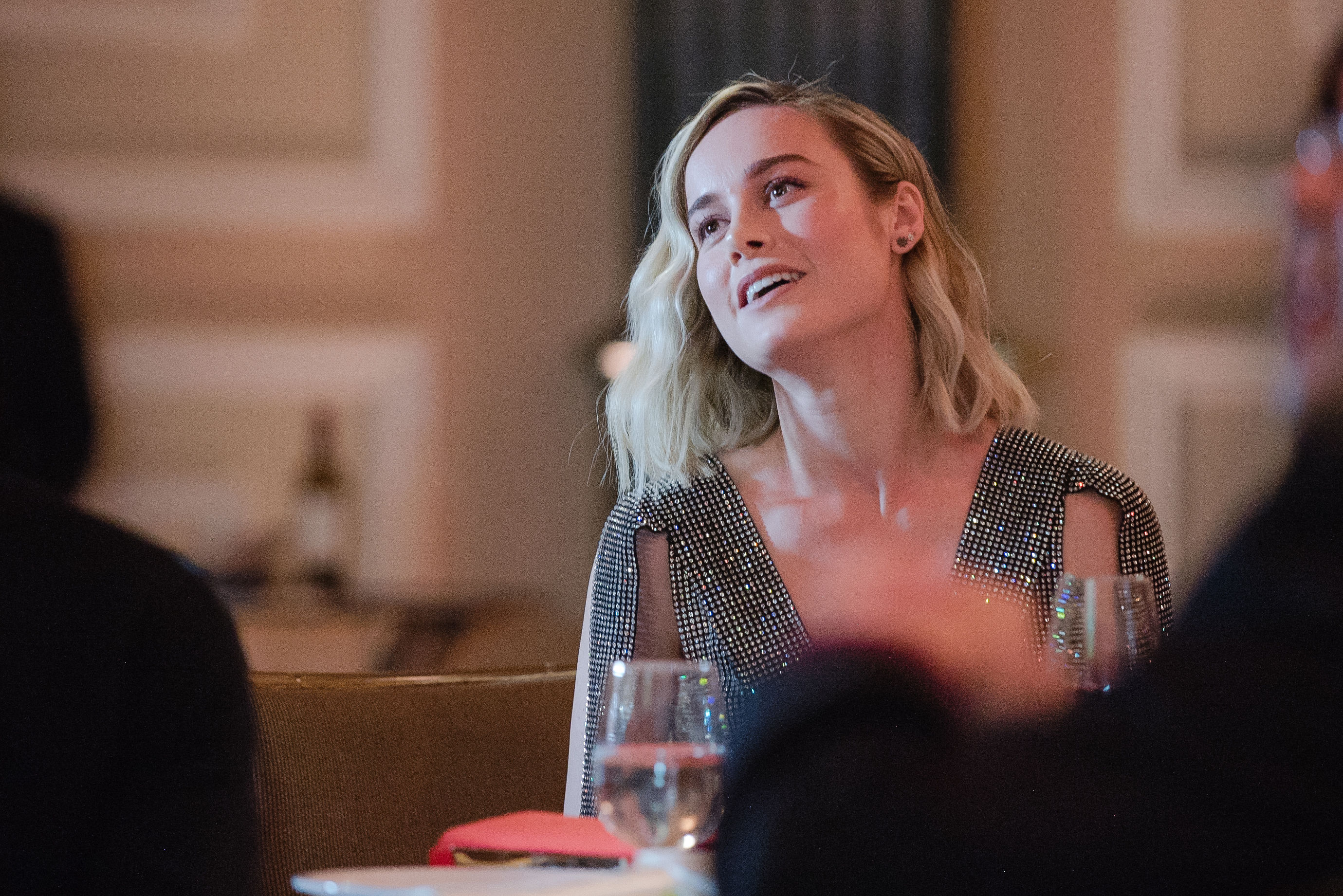 Actress Brie Larson at the Taglyan ballroom. Image: hollywoodcriticsassociation.com
Oscar winner Brie Larson was recognized with the Trailblazer Award for her continuous efforts to expand the diversity in entertainment journalism.
"If I'm going to travel around the world and talk about art, I want to know how you feel about it, too. And part of making that interesting is having a diverse group of people I can speak to," she said to a group of critics sitting in the grand ballroom.
Taglyan's stage area was furnished with a custom lectern with the LAOFCS logo emblazoned on it, and we projected their giant emblem on the wall behind the stage.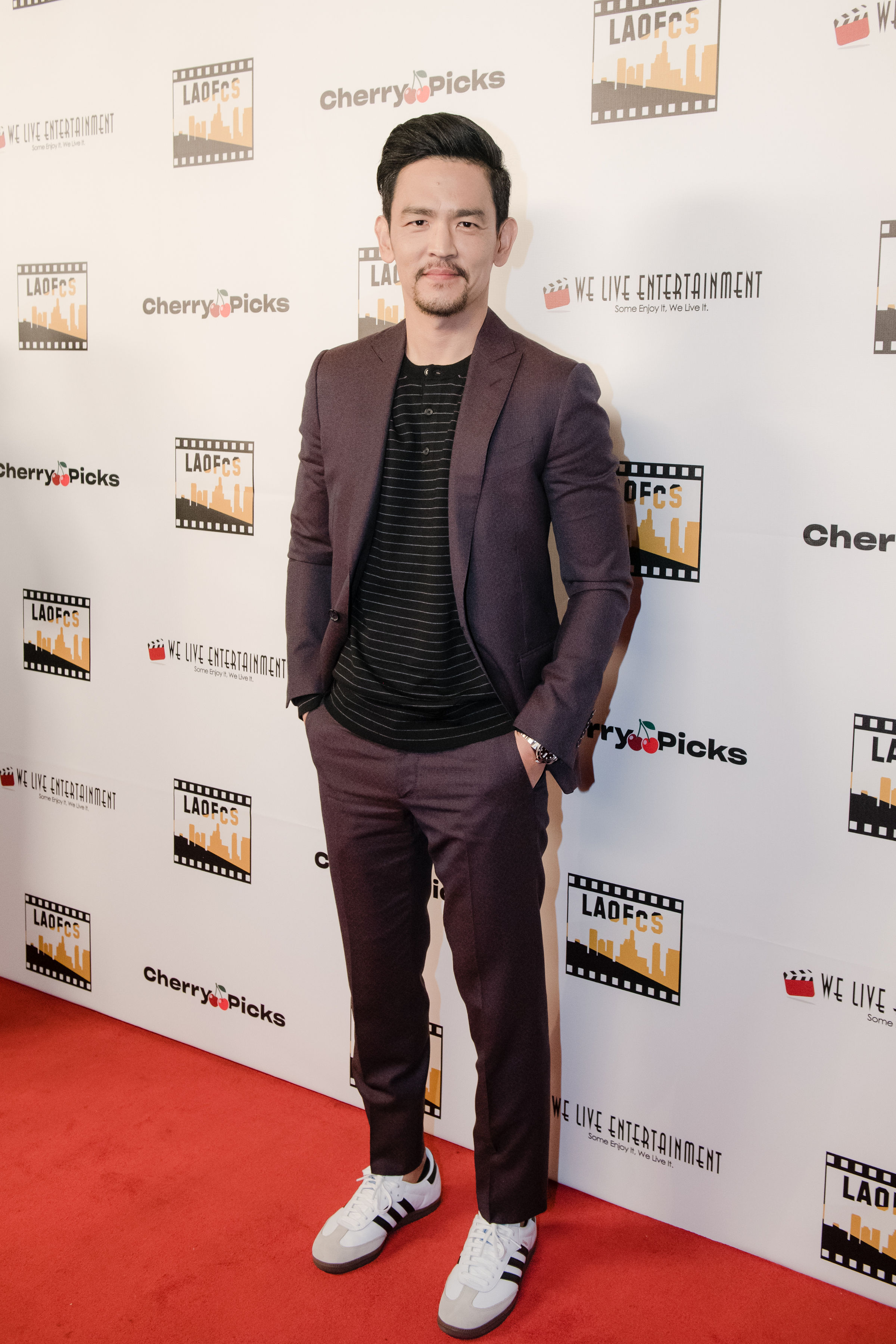 John Cho on the red carpet. Image: hollywoodcriticsassociation.com
Our outdoor gardens were the perfect location for photo opportunities with the media, as well as greeting the stars. Step-and-repeat stands were set up with the logos of the various participating organizations for the stars and guests to take photos in front of.
The LAOFCS was created to give diversity in Hollywood a voice. The organization wanted Hollywood—the movie capital of the world—to have its own online film critics society that properly reflected the voices that reside here in the city.
The LAOFCS also wanted to give credibility to critiquing films in mediums other than print. These mediums include video, podcasts, and many other platforms. The goal is to give voices to the underrepresented voices in Hollywood which might otherwise be ignored.
At Taglyan, we love hosting events such as this because we feel our space and amenities truly help bring the vision to life and provide the perfect setting. If you're interested in Taglyan for your upcoming event, please don't hesitate to contact us for more information.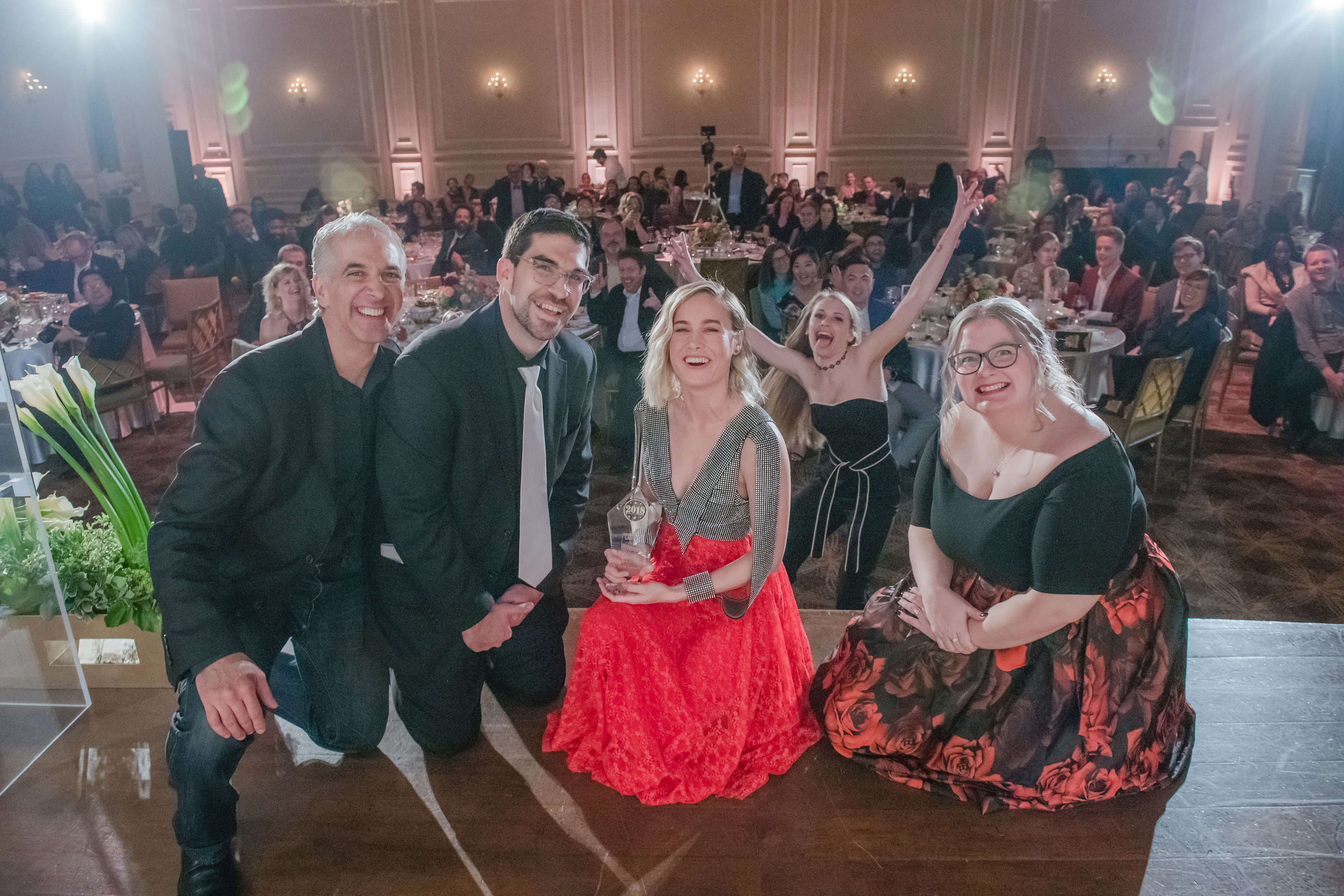 Image: hollywoodcriticsassociation.com
LA Online Film Critics Society's Inaugural Awards Held At Taglyan
Originally published January 18, 2018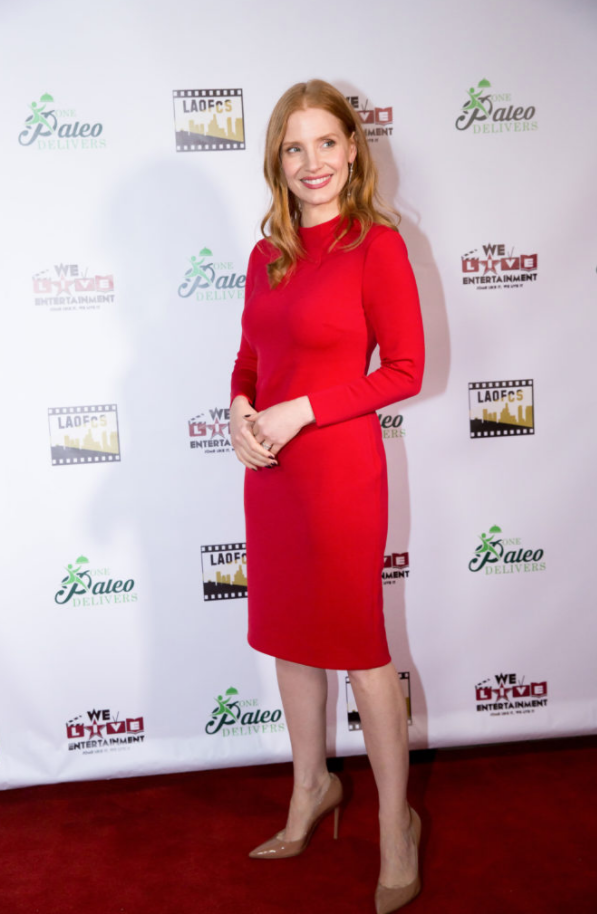 Taglyan was thrilled to be a part of the LA Online Film Critics Society's inaugural awards ceremony on January 10th, 2018. Our beautiful ballroom was the perfect setting for the star-studded evening.
Founded in 2016, the LA Online Film Critics Society was created by a group of film critics with the intent to focus on covering movies all throughout the year — not just during awards season. The other objective of the LA Online Film Critics Society was to create a film critics group that reflects a varied history and perspective of people from various races and gender.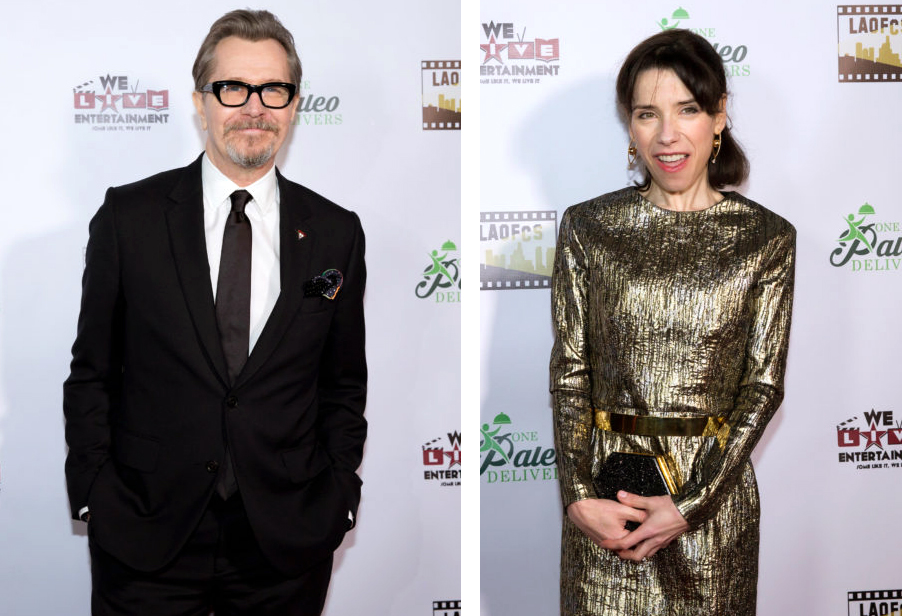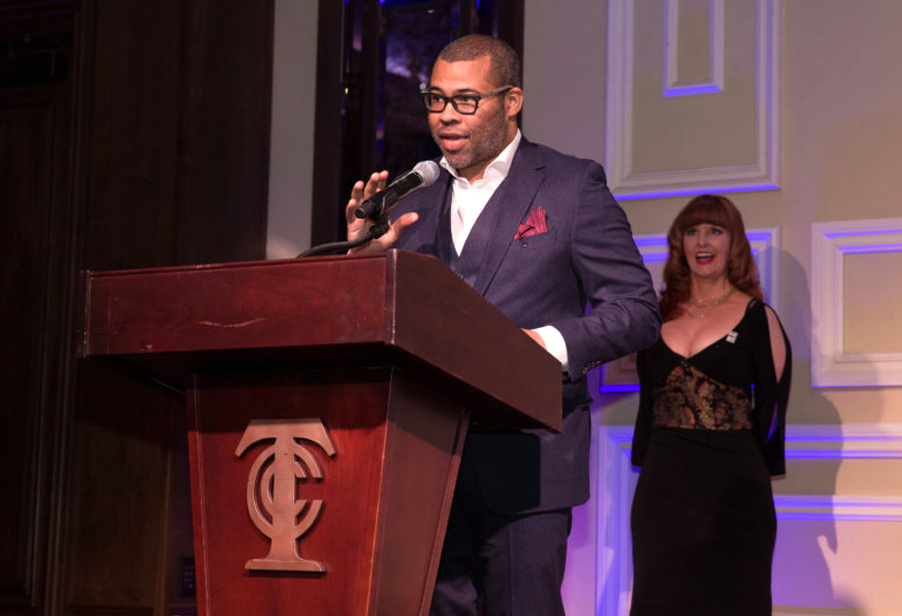 The beautiful event was filled with red-carpet glamour, signature outstanding Taglyan cuisine and service, and of course, awards.
Guillermo del Toro's The Shape of Water was awarded Best Picture and Best Director, and Sally Hawkins won Best Actress for the same film. Gary Oldman won Best Actor for Darkest Hour, and Greta Gerwig won Best Female Director — a new category specifically set up by the LA Online Film Critics Society. Additionally, Jessica Chastain was given a special "Trailblazer Award".
"I haven't stopped crying all night," said actress Sally Hawkins.
We very much enjoyed being a part of such a special evening and helping the LA Online Film Critics Society celebrate their very first awards ceremony. As you can see, Taglyan is a top choice for the absolute best of the best in A-list Hollywood. If you're looking for a scenic venue with glamour, style, and superior service, please contact us for more information.