Simplifying The Event Planning Process
Our Expert Coordinators Will Bring Your Vision To Life
Our team at Taglyan simplifies the arduous, often stressful event planning process by putting professional event coordinators, culinary managers, and experienced decorators at every client's fingertips. Unlike traditional banquet halls, which typically provide only the venue and expect hosts to secure their own decorators, caterers, and entertainment, Taglyan offers comprehensive planning services that help each client realize the unique vision for their event. Whether planning your fairy tale wedding reception or organizing your charity's next fundraising gala, our dedicated staff will be by your side every step of the way.
Decisions Made Easy With Taglyan
The menu, the cocktails, the décor, the lighting, the entertainment...hosting a successful event requires making hundreds, if not thousands, of important decisions. At Taglyan, our event planners streamline the decision-making process by presenting options that fall within each client's budget and match their vision. Clients that host events and receptions at Taglyan have the power to:
Design The Menu
Partner with our world-class chefs and catering team to create a one-of-a-kind culinary experience worthy of your extravagant event and distinguished guests. Clients are encouraged to customize:
Type of food
Hors d'oeuvres selection
Dessert or wedding cake
Wine, beer, and liquor selection
Specialty cocktails
Dining style
Specialty tables
And much more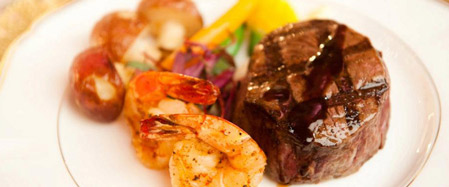 Customize The Space
With countless décor options and superior amenities, the Taglyan event space will accommodate even the most imaginative requests. Transform the environment at your next event with:
LED lighting that can be color-customized
Custom furnishings and tablecloths
Custom flatware and silverware
Ambient fog
Red carpet and step-and-repeat options
Curtains and wall hangings
Various table arrangements
And much more!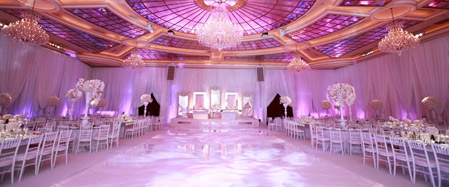 Curate The Event
Taglyan's professional entertainment options and state-of-the-art technological amenities will impress guests and elevate your event. Our technical coordinators will help you choose the perfect:
Schedule of events
Music and playlists
Live entertainment
Presentation set-up
Film specifications
Staging preferences
Transportation and valet parking
And much more!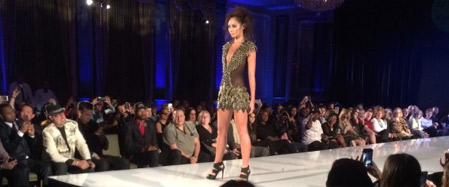 Event Planning For Any Occasion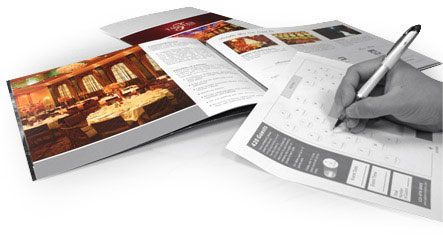 Regardless of the type, size, or complexity of your upcoming event, Taglyan's planners know how to bring out the best in every occasion. In addition to some of Los Angeles's most beautiful wedding ceremonies and receptions, Taglyan has hosted fundraising galas, benefit dinners, corporate banquets, awards ceremonies, seminars and conferences, trade shows, bridal shows, product launches, military events, fashion shows, and hundreds of other notable events.
Featured Event Planning Service: Weddings and Receptions
With decades of combined experience, Taglyan's professional wedding coordinators know how to make planning your once-in-a-lifetime celebration an enjoyable—rather than exasperating—experience. From creating a schedule of events to choosing an appropriate ambient lighting scheme in the ballroom, our talented team of wedding planners, culinary masters, and decorators will guide you through the process of creating your unique bridal vision while staying within your budget. Whether simplistically elegant, fantastically extravagant, or somewhere in between, no wedding vision is out of the realm of possibility at Taglyan. Learn more about weddings and receptions at our beautiful Los Angeles wedding venue!