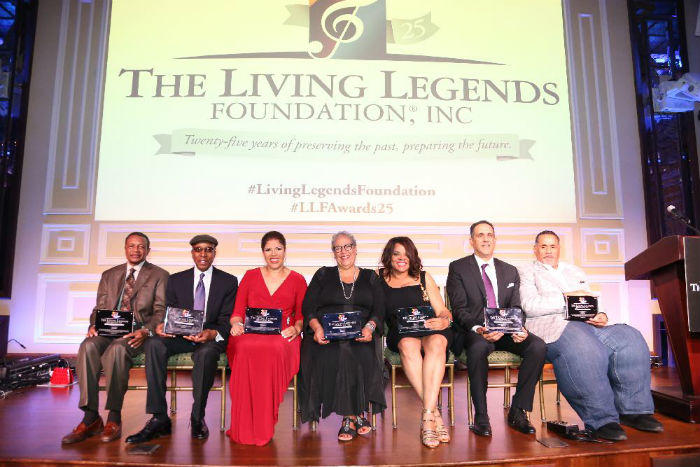 On October 6th, the Living Legends Foundation held its 25thAnniversary and 20th Awards Dinner and Gala at Taglyan Complex, bringing together a wealth of big names in the music and radio industries to honor some of the business' most influential figures.
Founded in 1991, the Living Legends Foundation was created to honor trailblazers, trendsetters, and iconic individuals in the worlds of music and radio. As the organization's website notes, the Living Legends Foundation is, "dedicated to recognizing those members of the entertainment industry whose efforts and contributions have paved the way for many in the entertainment industry, especially, minorities and women."
This year's Living Legends Foundation honorees included:
Miller London, CEO of Russell Street Entertainment/CEG Music and LLF board member, who was presented with the Chairman's Award.
Tony Gray, founder and President of Gray Communications and LLF Advisory board member, who received the Jerry Boulding Radio Executive Award.
Sheila Eldridge, CEO of Miles Ahead Entertainment, who was presented with the Entrepreneur Award.
Regina Jones, founder and editor of SOUL newspaper, received the Legacy Award in celebration of SOUL newspaper's 50th Anniversary.
Jamie Foster Brown, founder of Sister 2 Sister magazine, was presented with the Media Executive Award.
Larry Khan, Senior Vice President of Urban Promotion at Interscope Records, was honored with the Music Label Executive Award.
Herb Trawick, creator, executive producer and co-host of Pensado's Place, was presented with the Creative Visionary Award.
Ray Harris, founder of the Living Legends Foundation, was honored with a special award by foundation chairman David C. Linton.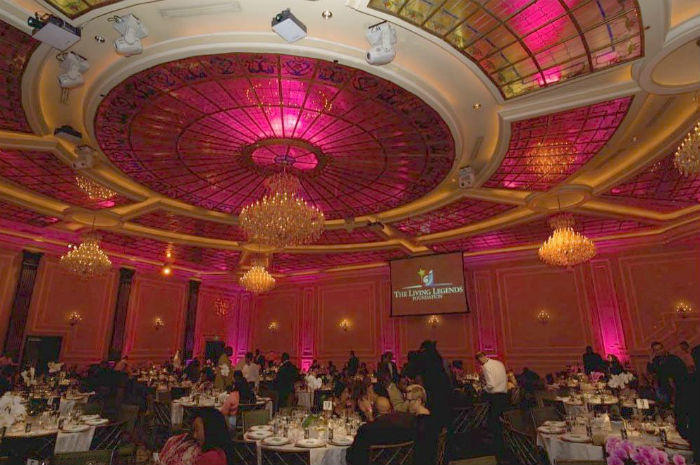 The gala was hosted by radio personality "Jammin" Jay Michaels of San Diego's Magic 92.3, with performances by American Idol winner and Motown recording artist La'Porsha Renae, R&B artist and songwriter Guordan Banks, and jazz saxophonist Rob White. The event was filled with celebrities and famous faces such as comedian/television host Loni Love, journalist Rolanda Watts, actor Ro Brooks, and musicians like Angelo Moore and Freda Payne among many more.
Interested in other events at Taglyan Complex? Check out the blogs below: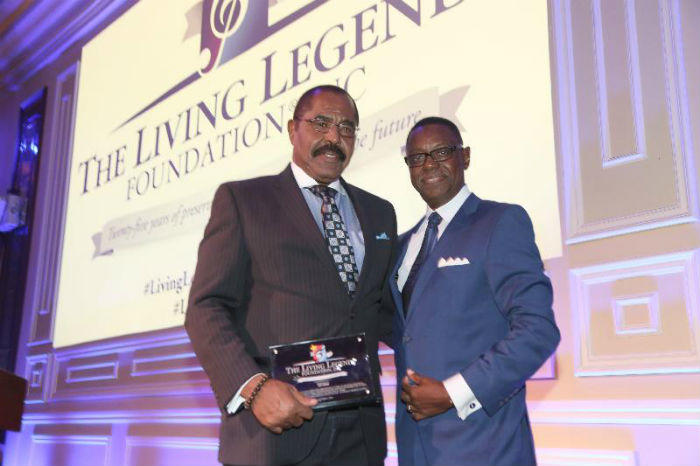 By all accounts, the Living Legends Foundation's 25th Anniversary and 20th Annual Awards Gala and Dinner was a huge success. Taglyan Complex's world-class accommodations provided the perfect backdrop for the foundation's annual gathering of music industry heavyweights and entertainment superstars, honoring some of the best and brightest the industry has to offer.
Looking for the perfect venue for your next event? Consider Taglyan Complex. Our Hollywood location is one of Los Angeles' best event venues, with modern amenities perfect for corporate events, charity galas, private parties and more. Contact Taglyan Complex today for more information about our impressive event venue services.