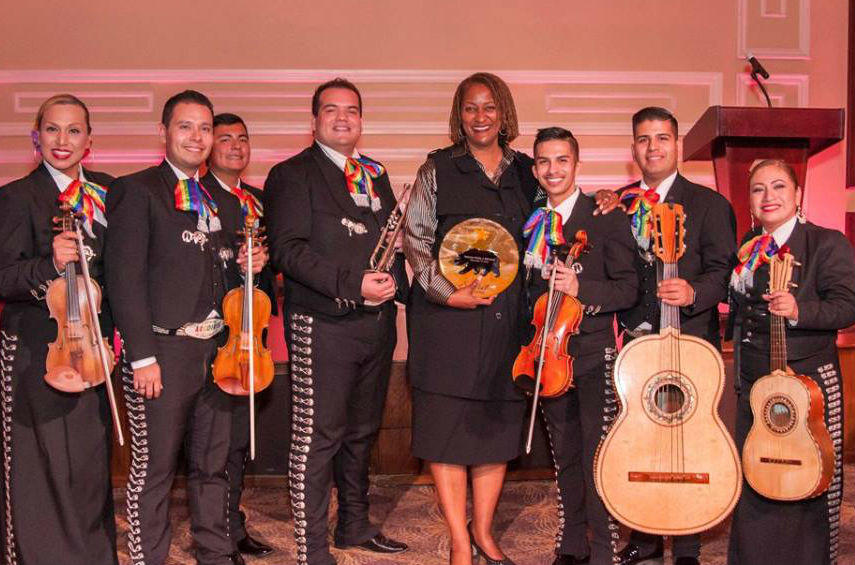 California is one of the most politically progressive states in the nation, and that progressive spirit was on full display during the Courage Campaign's 6th Annual Spirit Of Courage Awards.
Held at Taglyan Complex on November 17, the annual Spirit Of Courage Awards honor leading voices in California's progressive political sphere. The Courage Campaign is an online community comprised of over 1.3 million members, and uses email, social media, petitions, offline events and data-driven outreach to promote progressive ideals and hold political leaders accountable for their actions. And those ideals have certainly been upheld by its 2016 Spirit Of Courage Award recipients.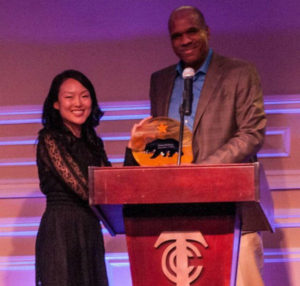 This year's awards honored Senator Holly J. Mitchell of California's 30th Senate district and Steve Phillips, co-founder of PowerPAC+ and Democracy in Color and New York Times best-selling author of Brown is the New White: How the Demographic Revolution has Created a New American Majority. 
For more events at Taglyan Complex, visit the blogs below: 
The ceremony was hosted by Muslim comedian Zahra Noorbakhsh, best known as the co-host of the #GoodMuslimBadMuslim podcast. Guests were treated to a delicious array of food and drinks as well as live music was provided by Arcoiris, the world's first LGBTQ mariachi ensemble. Others in attendance included actors Josh Stamberg, Stephanie Beatriz, Myndy Crist, and Mouzam Makkar, as well as a host of politically-minded Californians.
Check out a performance by Arcoiris in the video below: 
This year's Spirit Of Courage Awards came less than a week after the organization launched its Courageous Resistance campaign after Donald Trump's presidential election victory. The Courage Campaign has pledged to continue its backing of progressive politics during Trump's upcoming presidency, and will no doubt have the support of its massive group of members.
The Courage Campaign's collaboration with Taglyan Complex truly made the 2016 Spirit Of Courage Awards an event to remember. The venue's modern decor and luxurious accommodations provided the perfect backdrop for a night honoring some of California's most dedicated political figures.
Looking for a world-class venue for your next event? Consider Taglyan Complex. Our venue is the pefect place to host corporate events, charity galas, social gatherings and more. Contact Taglyan Complex today for information on our impressive event venue services.