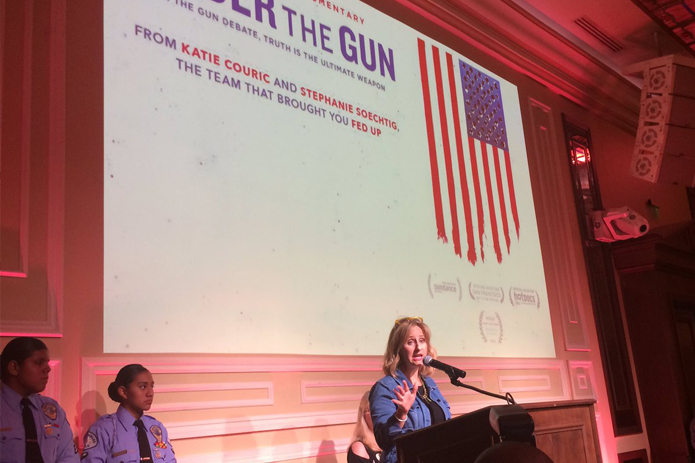 Women Against Gun Violence (WAGV) has been working hard for 19 years to raise awareness about gun violence and the injuries and fatalities it has caused. This Sunday, May 7, the organization returned to the Tagylan Complex to celebrate its 23rd Courageous Leadership Awards—or, as it's known, the "Oscars for Social Activists".
The awards included knowledgeable speakers on the subject of gun violence, and featured a memorial honoring the victims of last year's Pulse Nightclub shooting with a performance by singer Julie Silver.
Recipients of the 23rd Courageous Leadership Awards included lifelong social activists Sheila and Michael Goldberg, who have made tireless efforts to prevent gun violence and homelessness, as well as ilmmaker Stephanie Soechtig, who wrote, directed, and produced the documentary Under the Gun. This award-winning documentary features Ted Cruz and Katie Couric, and focuses on the aftermath of the tragic Sandy Hook shooting in 2012. Also receiving an award this year was Geanie Zelig-Galinson, who produced the highly successful Los Angeles Concert Across America, an event which promoted awareness of the gun violence and how we can prevent it.
Taglyan is proud to host and sponsor this event for the fifth year. We believe in and are supportive of the important work that WAGV does. If you're interested in sponsorship opportunities at Taglyan for your charity event, you can inquire here.