Our team at Taglyan makes it a point to stay on top of industry standards and what's trending in the world of bridal haute couture. This means that we keep our eyes not only on what is trending right now, but will be in vogue in the future. With that in mind, we're going to take a look at what are sure to be some of the hottest bridal trends in 2019.
After carefully looking over dozens of the industry's most outstanding designers, here are our predictions for what we believe will be the biggest bridal trends next year (lace, lace, and more lace!). It's also quite obvious that many designers are taking inspiration from Meghan Markle's dress, so that is to be very expected as well.
If you're getting married in 2019, definitely take a look at this list.
"Augusta" by Theia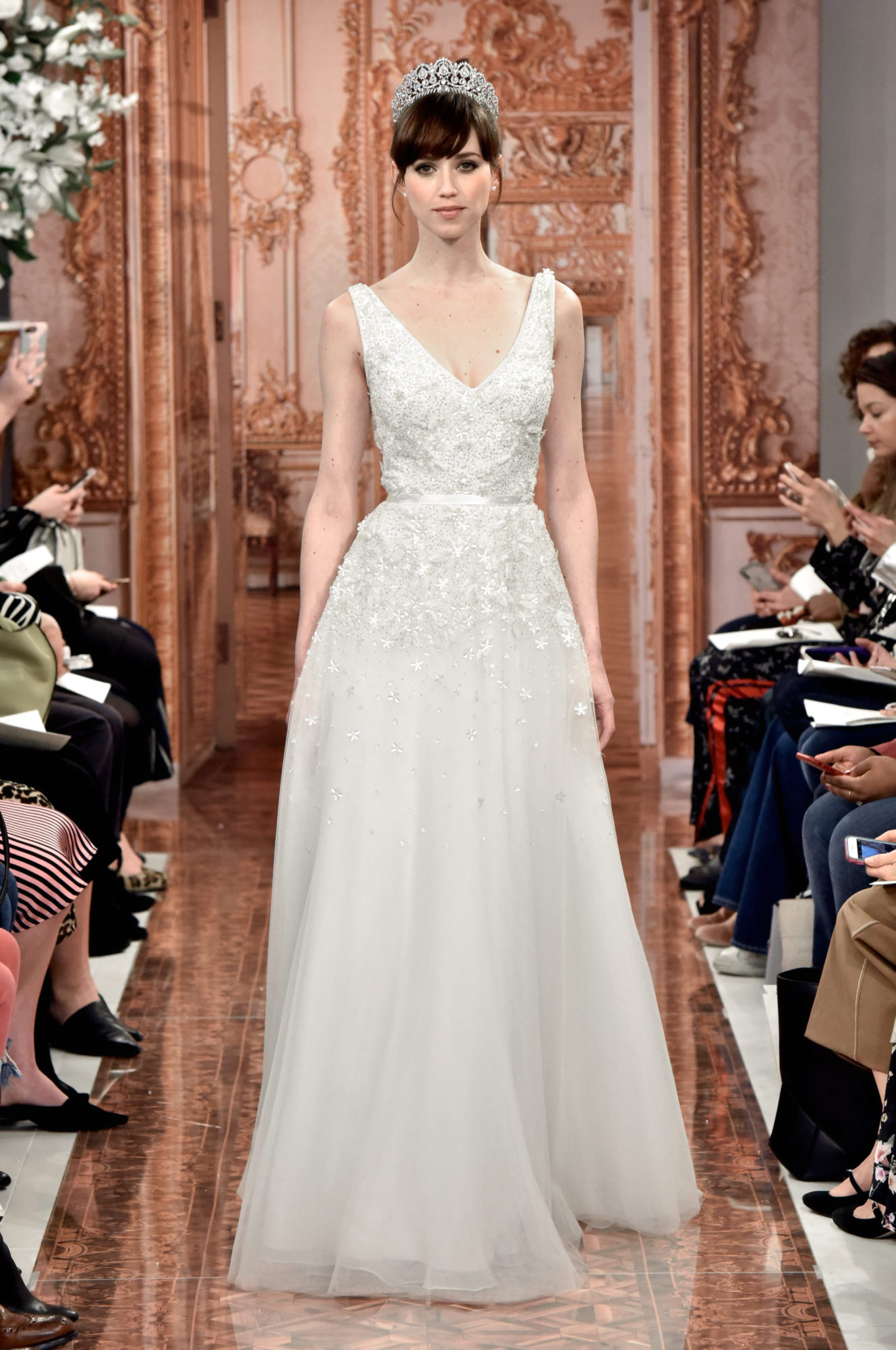 An exquisite V-neck gown by the unrivaled, New York-based Theia. Its lace top flows gorgeously into the skirt and train of the gown.
"Majesty" by Monique Lhuillier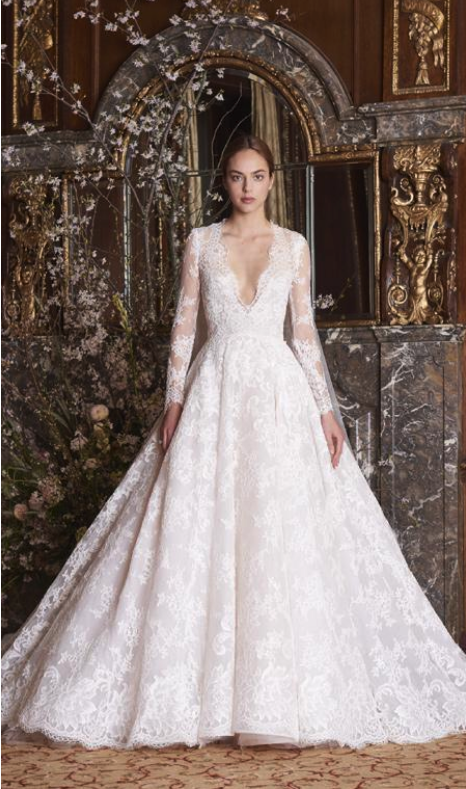 Here we can see some aspects of Meghan Markle's dress with the full sleeves that Monique Lhullier chooses to use. The deep V-neck takes a plunge towards the simple waistline, which flows into an A-line silhouette.
"Long Sleeve Crepe" by Justin Alexander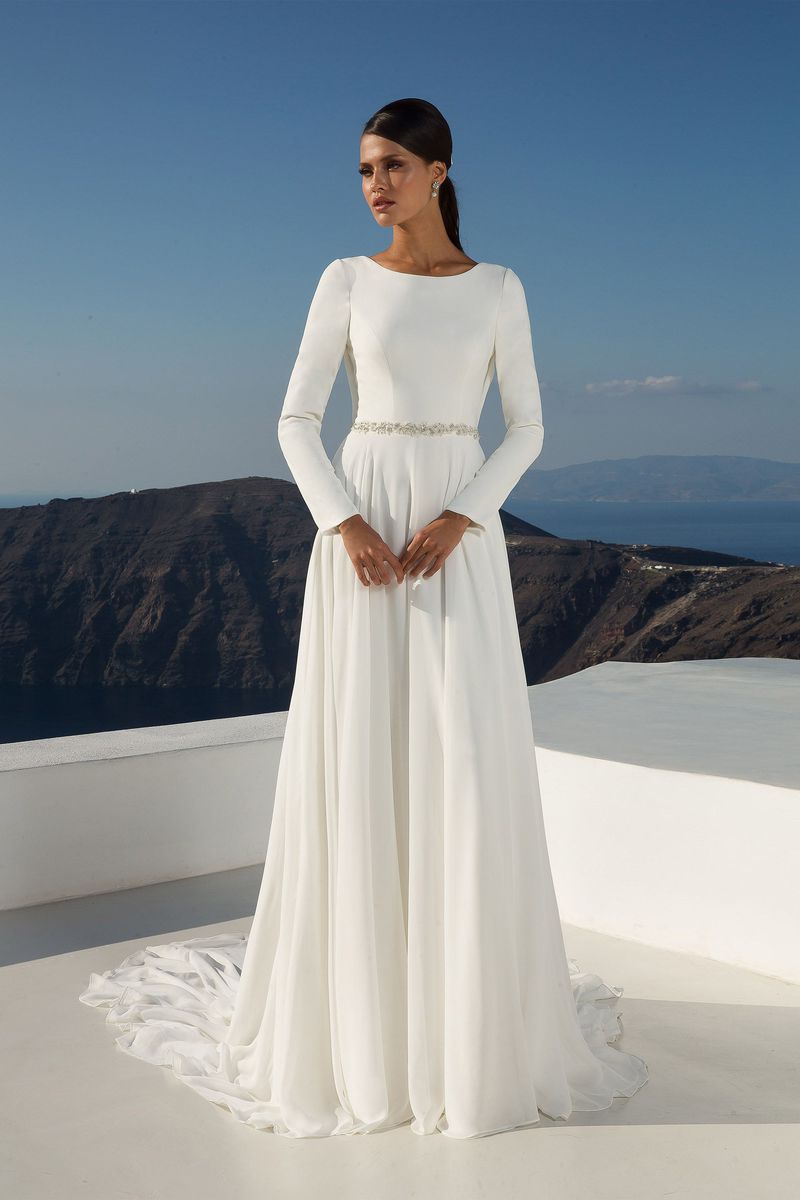 Justin Alexander also rides the royal wave here with a boat neckline with long sleeves. The waistline draws subtle attention with beading, and leads elegantly into the sheath-style silhouette.
"Lisa Wedding Dress" by Morilee by Madeline Gardner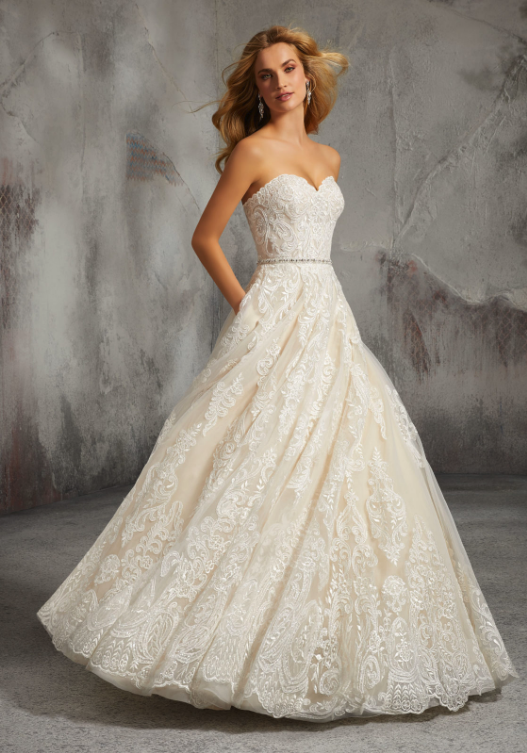 This ivory and vanilla gown features a strapless neckline with beads at the waistline. The full A-line skirt adds a pinch of fairy dust, which will add an element of enchantment for your wedding look.
"Sweetheart Lace" by Justin Alexander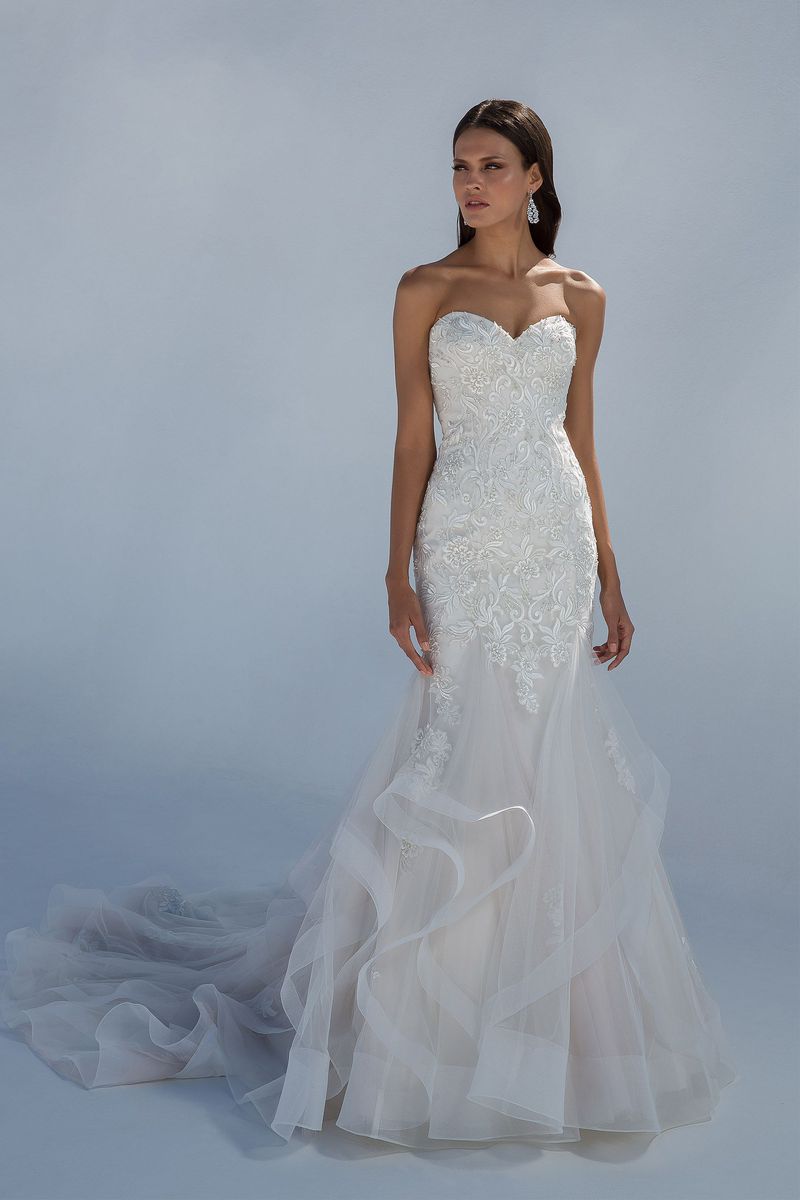 This dreamy mermaid silhouette extends into a whimsical train. The lace appliques cascade in layers and draw attention to the figure by keeping the waistline simple.
"Josephine" by Monique Lhuillier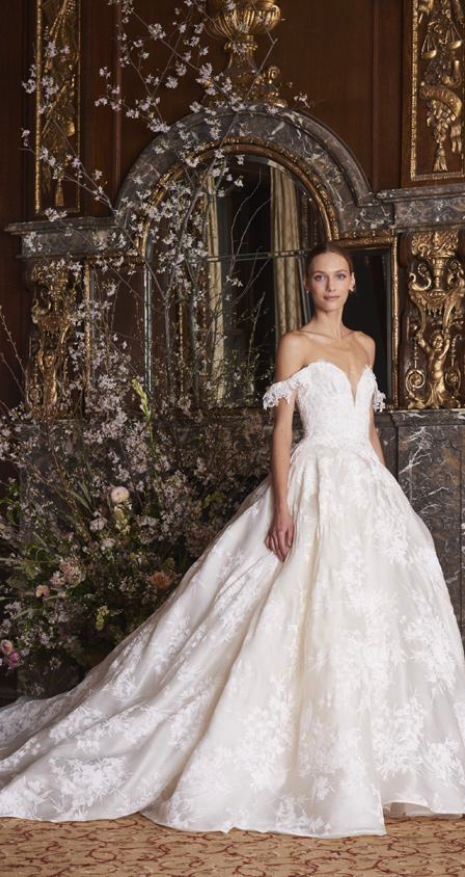 This off-the-shoulder bodice floats flawlessly into the lace-drenched ballgown. This mesmerizing silhouette is guaranteed to make you the star of the show.
"Lindsey" by  Morilee by Madeline Gardner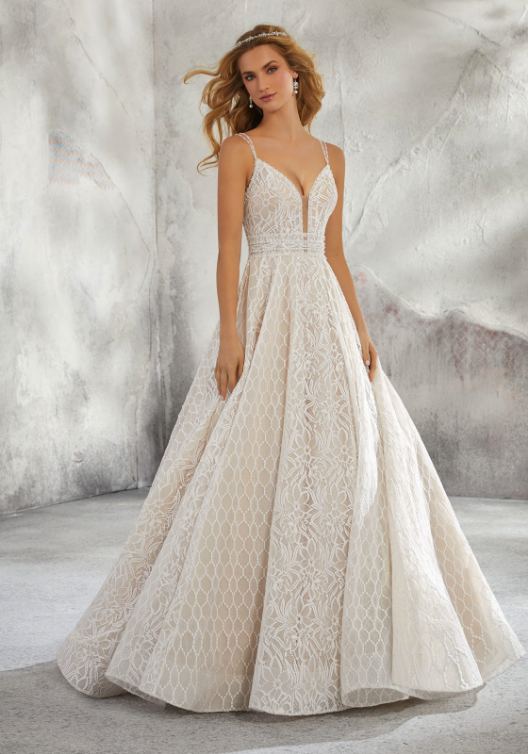 This ivory-and-crème spaghetti strap dress features a satin bodice and waistband that tightly contours your body.  The A-line silhouette is decorated with patterned embroidery, making it a truly unique wedding dress.
"Madalyn" by Theia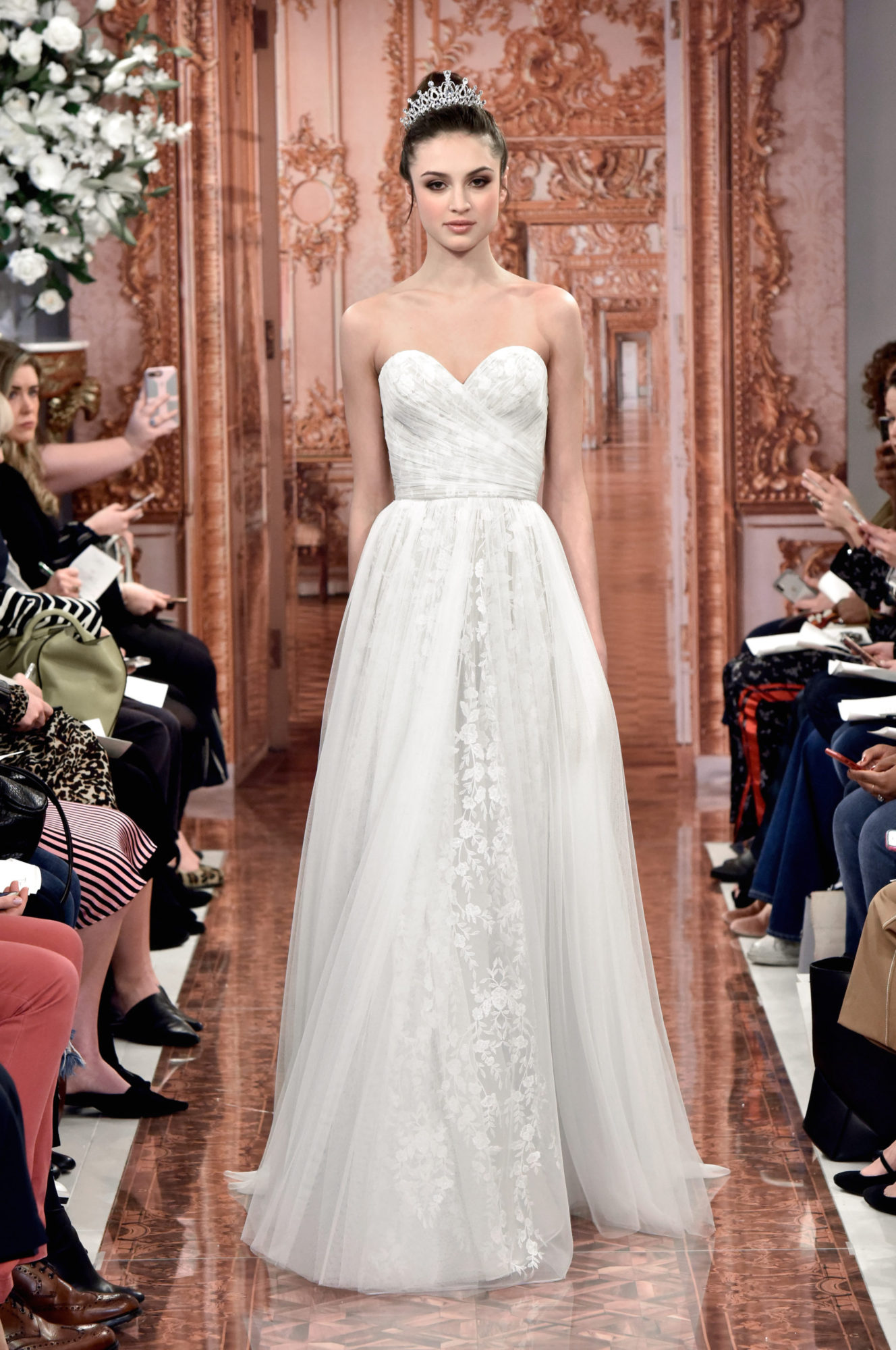 This sweetheart bodice by Theia just radiates sophistication. The tidy waistline extends into a ballgown silhouette fit for any princess.
"Lace Trumpet" by Oleg Cassini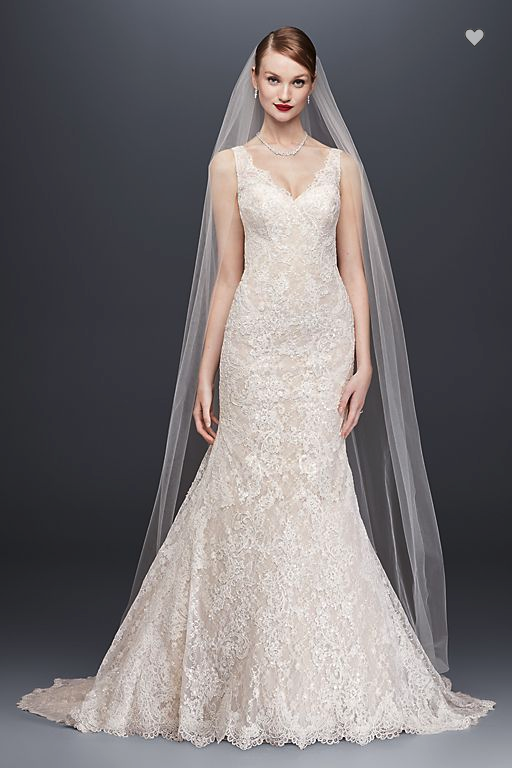 This champagne-and-ivory halter neckline wedding dress by Oleg Cassini is perfection. The seamless waistline drops exquisitely into a mermaid silhouette, elongating the body in a flattering shape.
"Illusion" by Justin Alexander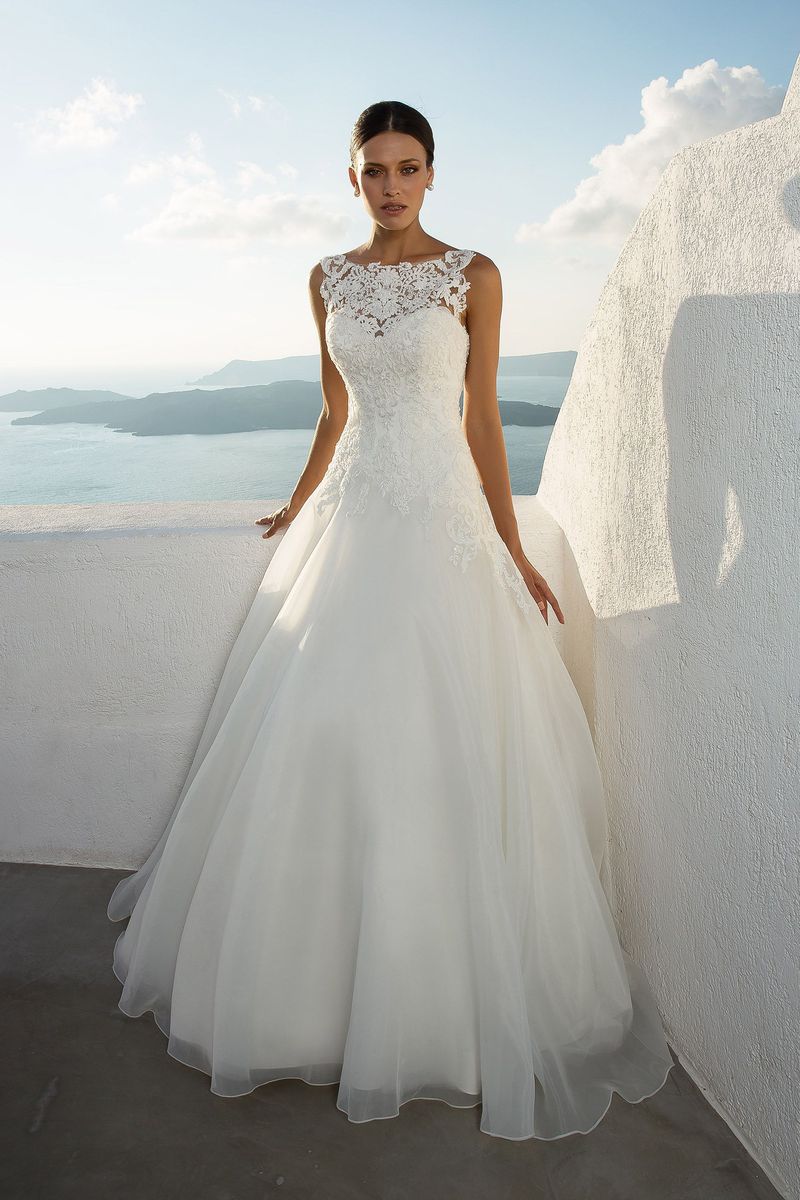 This lace boat neck provides a wonderful complement to the strapless bodice, and the prim lace continues on to fade gracefully into an A-line skirt silhouette.
Trendy Wedding Dresses: Conclusion
These stunning wedding dresses are perfect for any bride, and we fully expect to see them at our wedding venue in the near future. The right wedding dress can make your evening magical. By staying up to date on the newest trends, our industry professionals at Taglyan are always able to offer our clients the enchanting experience they've always wanted.