It's perfectly fitting that Taglyan sits in the heart of Hollywood, because it happens to be a truly stunning filming location. While we are known mostly for our incredible events such as weddings, parties, corporate events, and fashion shows, our venue has also been used as a filming location for movies, TV shows, photo shoots, and national commercials.
For scenes and settings that require a glamorous, upscale backdrop, Taglyan Complex is ideal. One of the more recent projects that was filmed at our venue was the hit TV series Scandal, which transformed our ballroom into a high-end casino.
We've worked with brands such as Southwest Airlines, California Milk, Ford, and Google Nexus, as well as TV series such as The Brink, Grey's Anatomy, and Shahs of Sunset. Taglyan's impressive facilities have served as the setting for some of these shows' most popular episodes.
Watch below for the Southwest Airlines commercial filmed at Taglyan:
Location scouters, directors, and producers love shooting at Taglyan for many reasons. Our dazzling grand ballroom, high-end foyer, and picturesque gardens bring scenes to life and offer depth and beauty. Our space is very versatile for any production company to turn into the surrounding they want, and can be made to look like a restaurant, a hotel, an office, a large event space, a house, an outdoor restaurant or café, and much more. We also have beautiful restrooms, elevators, kitchens, offices, and an underground parking lot that look great onscreen. We provide a variety of different settings, as well as a convenient address: directly in Hollywood, and close to everything.
Any film, show, photographer, or commercial which requires an elegant venue should most certainly consider Taglyan. We offer competitive rates, as well as many amenities that producers and film crews need, such as ground-level access for easy load-in and load-out, the use of our in-house lighting equipment, lots of power outlets, in-house catering for the cast and crew, great parking, event rental furniture and dinnerware, and extra production rooms for wardrobe, makeup, storage, or anything else.
And once you've finished filming at Taglyan and your project is ready to be premiered, you can come back to us! Red-carpet premiere events are our specialty. We have years of expertise with entertaining celebrities and hosting incredible premieres with media and press. We host above-and-beyond premieres complete with screenings and celebrity appearances.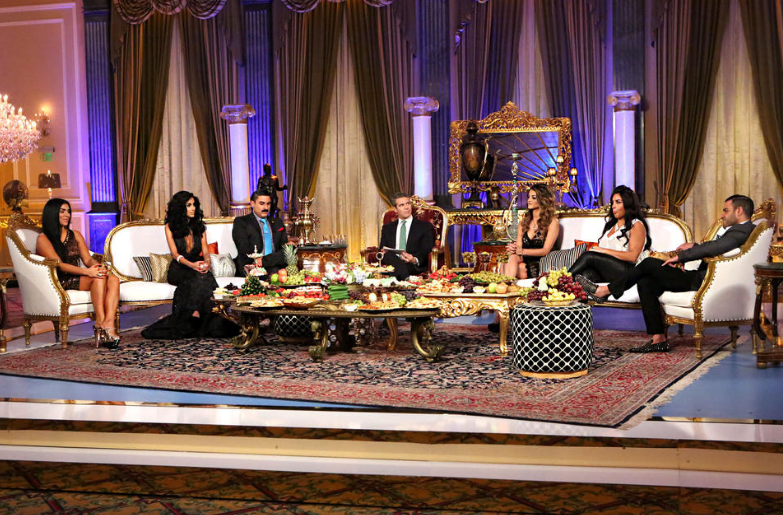 At Taglyan, we love being part of movies, TV shows, and commercials—and we like to think that production companies enjoy working with us, too. We offer a comfortable working environment, a convenient location, and flexibility provided by our staff. We do everything we can to make casts and crews feel comfortable while they're with us. If you're interested in shooting in our beautiful venue, take a look at what we have to offer, or feel free to contact us with any questions about pricing, our venue, or availability.