No matter what type of event you're planning, creating a specific mood or ambiance is a big part of telling your story and influencing the experience that your guests have. One very effective way to set the tone for your event is the food that you decide to serve. The right cuisine and dining style will leave a lasting impression on your guests and will set the mood for the evening. At Taglyan, our in-house catering service, Divine Food & Catering, will help you create the perfect mood with our innovative culinary masters, experienced bartenders, and excellent service staff.
A Sophisticated Experience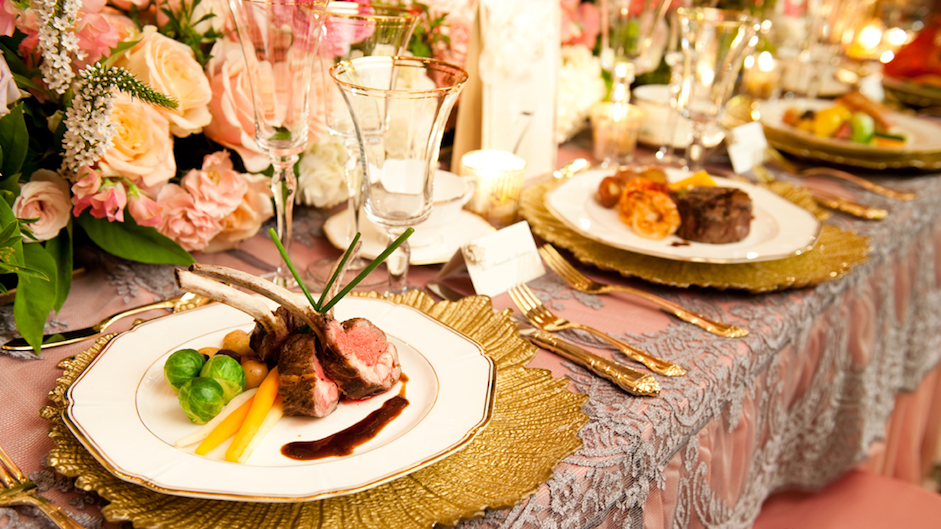 For those looking to create a sophisticated, upscale experience for their wedding, fundraiser,  charity gala, or event of any kind, we recommend our luxurious formal dining service.
Your guests will receive the royal treatment with our white-gloved service. Our world-class chefs will work with you to create a multi-course meal that will fit the theme and mood of your event. Each course will be hand-delivered by our staff, giving your guests a beautifully memorable experience. You can also add a cocktail hour which includes our incredible hors d'oeuvres service for extra socializing time.
A Formal Atmosphere
Similar to a sophisticated experience, creating a formal atmosphere can be accomplished with the menu and service you select. We suggest, once again, using our formal dining service for you and your guests.
Offer a multi-course meal with foods that represent your specific theme. For example, perhaps your event is a fundraiser to raise money for a charity in a specific country. Our culinary experts can work with you to design a menu with authentic cuisine from that country. This will enhance your event and impress your guests.
A Casual Experience
Perhaps you'd like your guests to have an impressive casual experience for your event where they can enjoy a memorable event with various styles of dining and food.
You can create a close-knit atmosphere with our family-style dining option. This is where full meals are served on platters and delivered to the tables by our staff. Your guests will be able to create their own plates with their own choice of internationally-inspired appetizers and delectable entrees.
Another option we suggest for the casual experience is our buffet-style dining service. This popular option allows your guests to select exactly what they want to eat from a wide variety of delicious foods, and how much. This is our most casual dining style, and is very popular for corporate meetings.
Add A Special Touch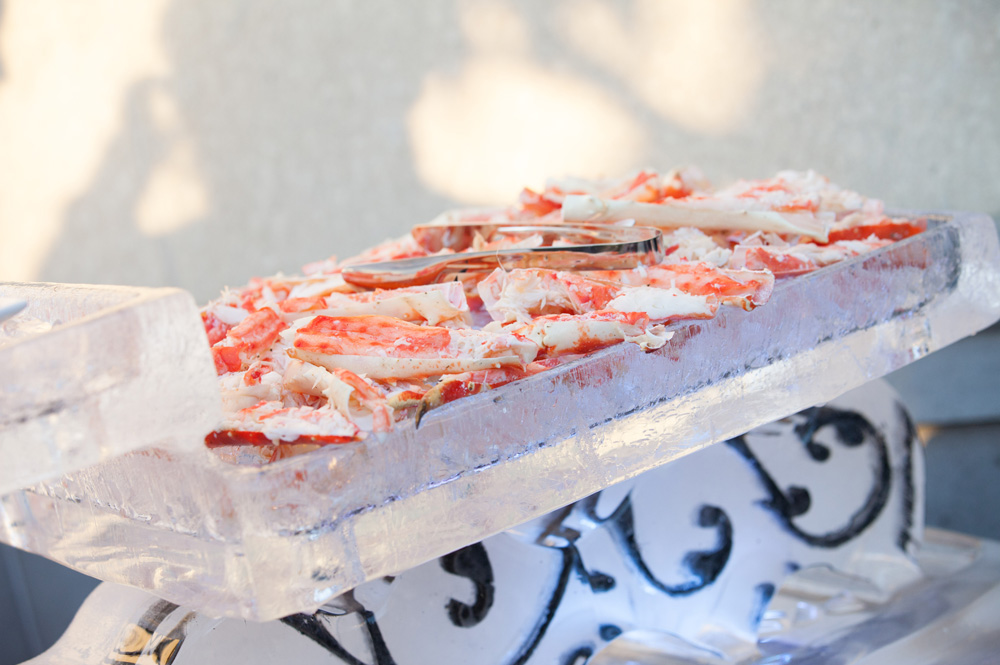 Depending on the mood and tone you're trying to achieve, our specialty tables and artisanal cocktails may be perfect for your event.
Our mixologists can develop a cocktail menu with you that perfectly reflects your event's theme. For example: a cool, minty cocktail would be just right for an event in the spring. Or, strike a formal tone with a sophisticated cocktail that uses ingredients sourced from around the globe.
Keep in mind that our specialty tables can elevate your event to the next level. Create a uniquely fun and laid-back atmosphere with a frozen drink luge for your guests to enjoy—and add a "wow factor" with an ice sculpture designed specifically for your event!
Conclusion
No matter what the event, our in-house catering service will work with you to create a truly outstanding menu and dining service experience. Allow your vision to run wild with our culinary experts, who will use their experience to help guide your decisions for your event. The food and dining style you decide on will say a lot about the type of event you're hosting.
These are the details that we love helping our guests with to truly make each and every event a magical experience.