What kind of flowers should I get? Where do I get them from? Which style of chair would work best? Should I worry about taking care of the catering services first, or the decorations?
These are all questions that you have to ask yourself when planning your wedding. If it sounds difficult, that's because it is. It isn't easy trying to set up a wedding for 300 to 400 people. Maybe you once planned a pretty good birthday party and thought, "Hey, I can do this again." And while you might be right, chances are you'll come across plenty of challenges. At Taglyan Complex, we might suggest that the services of a professional event planner will be highly beneficial in helping achieve your visionary wedding.
1. An Event Planner Will Save You Time And Headaches
There are hundreds of small details that need to be taken care of when planning your wedding. Much of them you may be aware of, but much of them likely not. Hiring an event planner will save you time and allow you to focus on some of the bigger aspects of your day, such as what wedding venue to select. (An event planner can help you with that as well.)
Since wedding planning is their job and they are experts, they will have a better idea of what areas of the wedding planning to tackle first, and in what order. An event planner will save you the time and headaches of attempting to figure out what to do, and when to do it.
2. An Event Planner Will Help You Bring Your Vision To Life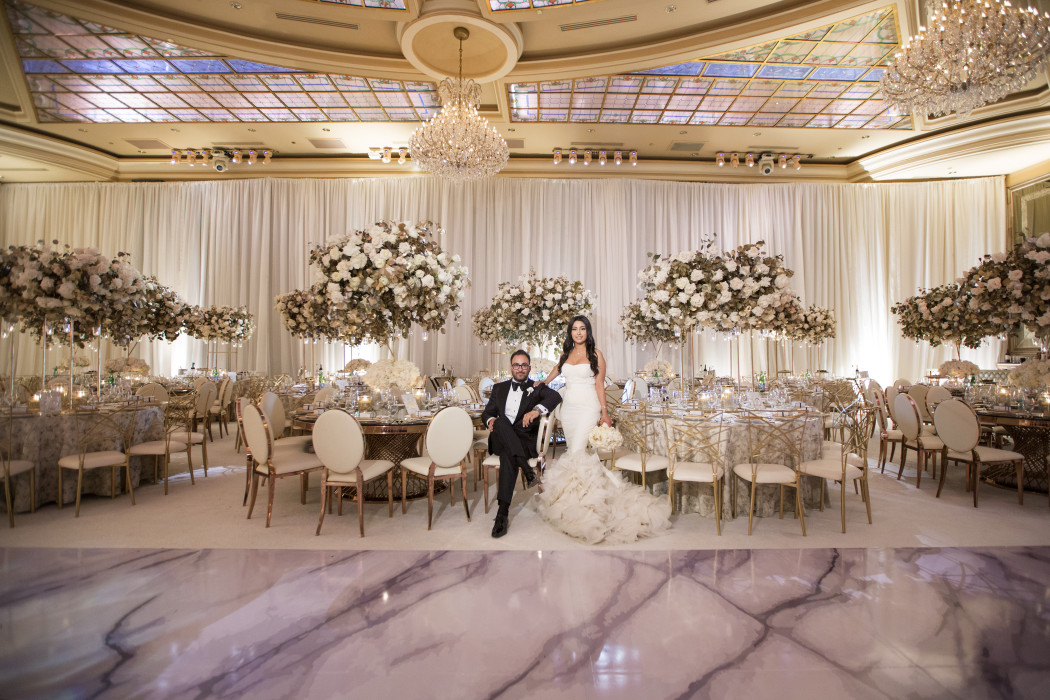 You may have always had a vision for how you hoped your wedding would look. Where an event planner comes into play is hearing what you want and using their expertise to bring your vision to life.
You may have pictured a sparkling ballroom with marble floor, and dancing the night away with your partner. However, maybe you're not entirely sure how to portray that image and how to truly make your ideas reality. But an event planner will use their industry expertise to help achieve the look and feel that you want for your wedding.
For example, perhaps you wanted to use blue napkins, but the planner knows that black napkins will compliment your other colors more appropriately. It's all in the small details that really can push your wedding from being great to being unforgettable. This is where the event planner's expertise and vision can make all the difference.
3. Industry Expertise And Fostered Relationships
Over time, event planners build up a list of vetted industry connections which they can tap into when planning your wedding. Since they've worked closely with these various vendors such as florists, bakers, makeup artists, photographers, bands, and so on, chances are your event planner will be able to not only find the perfect vendor for your specific wedding, but they can often get you a better deal than if you were to visit a vendor yourself.
A wedding planner's industry expertise allows them to stay on top of what is trending and what isn't. Perhaps you wanted to go with silver flatware, but your event planner knows that gold would suit your wedding style better. A good wedding planner will be able to offer you sound advice on what to do, and when to do it.
4. Organization And Details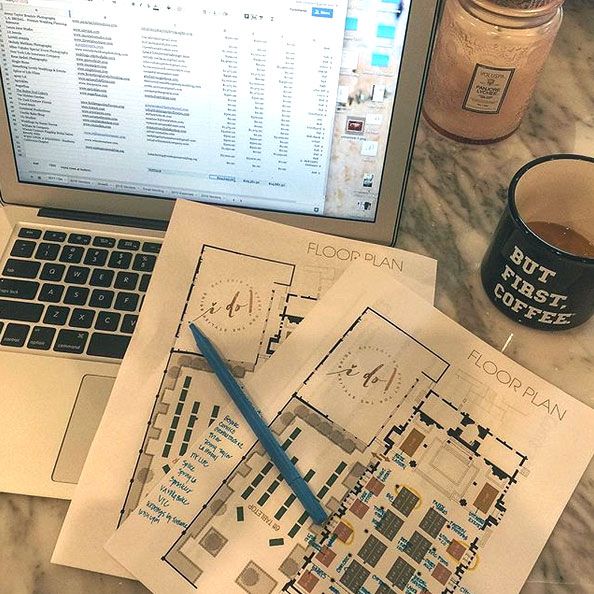 By the very nature of their job, event planners have to be organized. Through their experience, they'll have expertise on what the best practices are when it comes to planning your dream wedding. They'll know how to best structure your wedding, which will have the biggest impact on your guests. Having an organized wedding means that everything will run smoothly, which leaves you having to worry less.
When you read a story, the essence of what makes it so great is the small minute details. An event planner knows that the little details are what matter in telling your story to your guests. Clever details about your wedding can make a world of an impact when you might not think about it.
For example, using a specific seating arrangement can make a big difference in how your guests enjoy their experience. This is one of the details that you may not have considered, but your event planner absolutely will.
5. Budgeting For Your Wedding

When it comes to your wedding, you want everything to be perfect. All the details you dreamed of are important, and that can be fine when you have an unlimited budget—but most people have a specific amount that they have planned on spending.
Having an expert event planner will keep in check with your budget. Their expertise allows them to know where to allocate the right amount of money to make the biggest impact you're looking for. Also, as mentioned earlier, your event planner will have connections to vendors who may work with you for a lower price, which should help stretch your budget.
6. Timeliness And Flexibility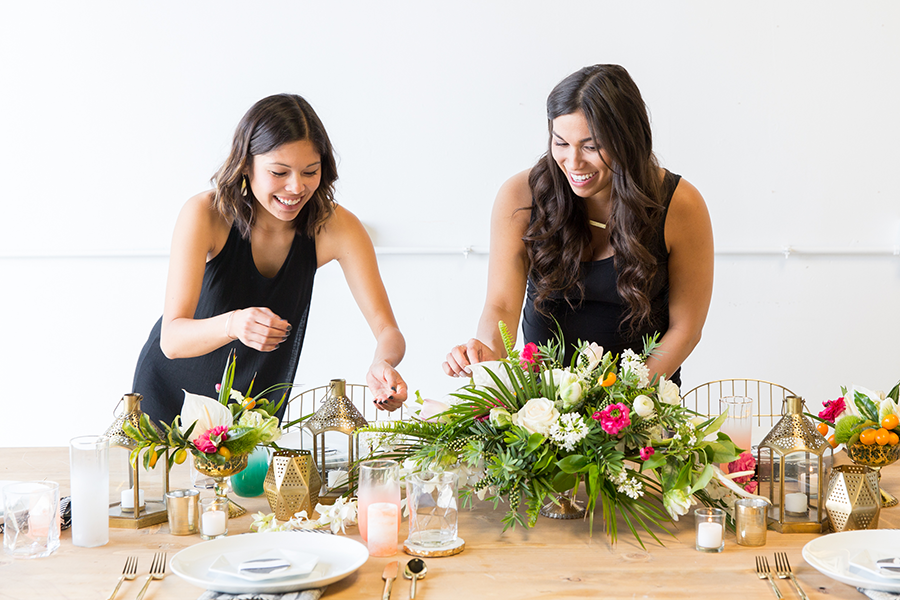 Planning a wedding on top of your daily responsibilities such as work or family can be very difficult. It's not easy to leave work in the middle of the day to meet with a vendor. Having an event planner will eliminate that problem, since they will be able to meet with vendors and make any decisions that need to be made.
7. Your Event Planner Will Be There For You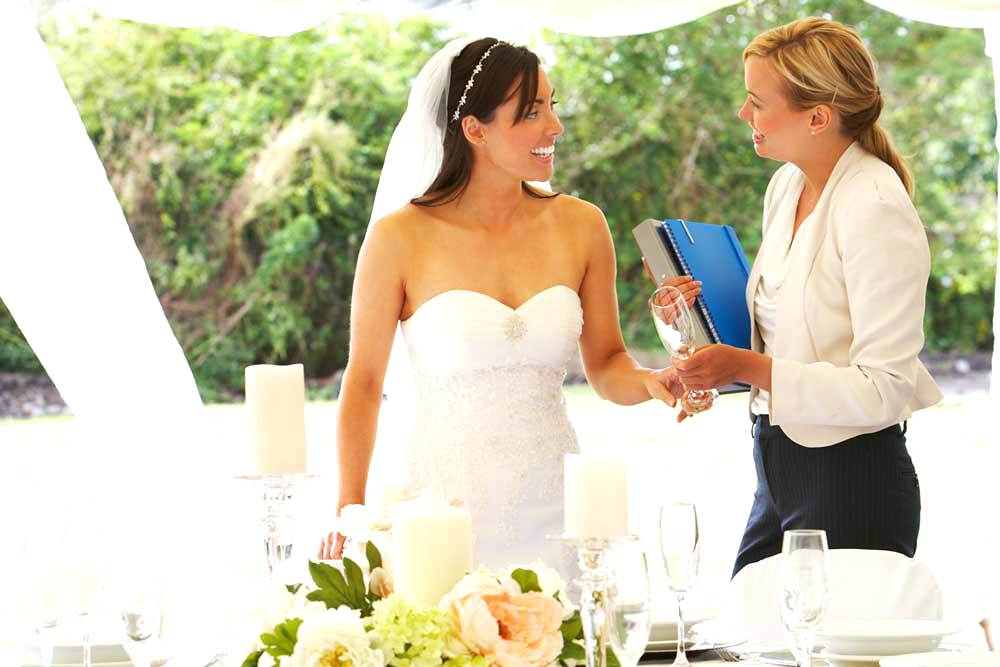 In the process of planning your wedding, you're certain to have ideas and questions. Having an event planner will allow you to ask those questions and bounce ideas off of someone who is an expert in the field. They can help you make the decisions to organize the wedding you're envisioning.
Also, their job doesn't stop at planning. On the actual wedding day, you'll have someone who is there to stay on top of things so that everything goes smoothly. You can truly savor the moments, dance the night away, and mingle with guests without worrying about forgetting a thing. In the event that something should come up, your event planner will be the one taking care of the issue so you don't have to stress.
Conclusion
Hopefully this article has given you a better idea of the benefits of having a great event planner for your wedding. It isn't as easy as choosing the music and selecting the food (which are two extremely important aspects). Your event planner does so much more than that when it comes to arranging everything for one of the biggest and most important days of your life.
The decisions that need to be made can be difficult, and the event planner's expertise will definitely come into play during this process. Once you explain your budget and ideas, allow them to use their knowledge and industry skills to help bring your wedding to life.