On Thursday, May 28, Taglyan Complex hosted the Annual Heroes of Hollywood Awards luncheon, an event which honors difference-makers in the community. According to the organization's website, recognition is based on "outstanding achievement and dedication to excellence within an industry, organization or profession, special accomplishments, and community service," but especially for "going above and beyond their career responsibilities." The luncheon, which featured a formal champagne reception and full awards program, also serves as an important fundraiser for the Hollywood Chamber of Commerce Community Foundation.
Attended by more than 500 community and business, the 2015 Heroes of Hollywood banquet presented actress, film director, producer, and author Diane Ladd with the Mary Pickford Award and recognized the ongoing contributions of Council Member Tom LaBonge with the Distinguished Service Award. Once again, NBC4 anchor Robert Kovacik reprised his role as emcee of the event.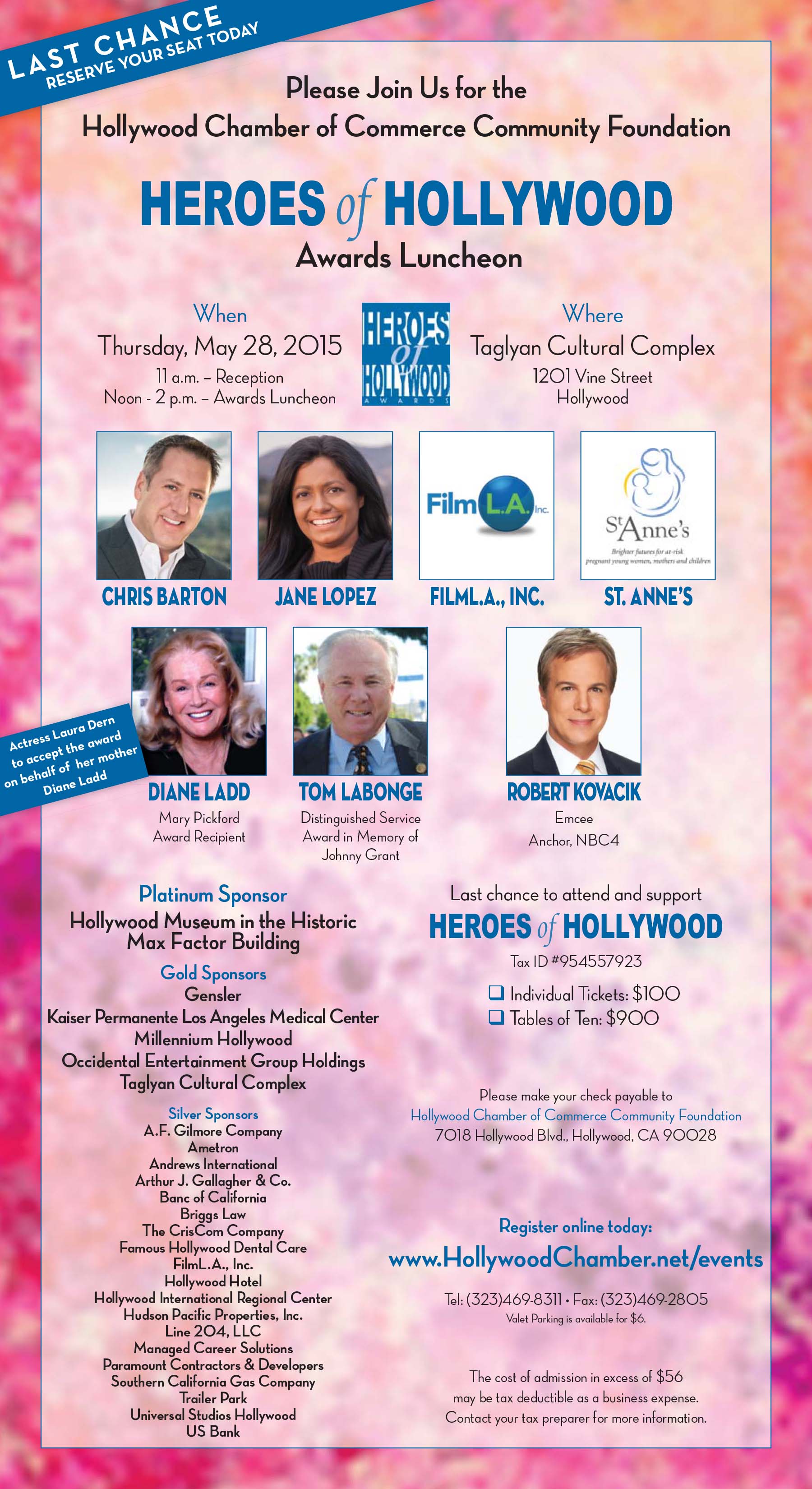 For more information on charitable or corporate events at Taglyan Complex, visit https://www.taglyancomplex.com/corporate-events.html.