If you're reading this, more than likely you recently got engaged. If so, congratulations! Now comes all the excitement of wedding planning. Once you've chosen your perfect wedding venue, your band or DJ, your catering, dress, flowers, and everything else, eventually you'll start thinking about your marriage license.
If you've never looked into a marriage license before, you might be wondering where to even begin. This is a typical reaction, but it isn't as difficult as it may seem.
Here's a helpful breakdown on how to get your marriage license in California.

The Difference Between A Public vs. Confidential Marriage License
From time to time we are asked what the difference between a public and confidential marriage license is.
Well, it's exactly what the name implies. A public license is available for the public to see and get a copy of, while a confidential license is blocked from the public.
If you want your license to be confidential, here's what needs to happen:
You must be 18 years or older.
You must be living with your spouse prior to applying for the license (you will sign an affidavit for this).
You must be getting married in the same county in which you apply for the license.
The other major difference between the two types of licenses is that witnesses don't sign a confidential marriage license.
What You Need To Get Your Marriage License
Every state is different, but for the purposes of this article, we're focusing on what you need for your marriage license in California (since that's where we are located and understand the requirements the best).
In California, if you have not been married before, all you need to apply for a license is a valid ID.
Types of Valid ID:
Driver's license
State ID card
Military ID
Passport
Green card
How Do I Get My Marriage License If I Was Previously Married?
If you've been married before, there are just a few extra steps required. You'll need to provide the exact date that your marriage ended. And depending on what county you're applying in, you may need to bring documentation about your previous marriage.
Where To Apply For Your Marriage License
Here is a list of the Los Angeles area county clerk's offices where you can apply for your marriage license.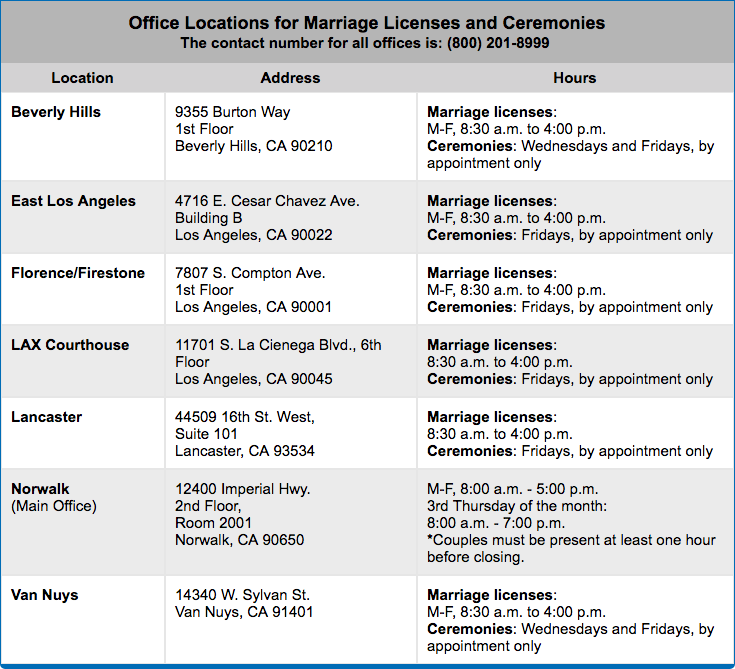 How Long Your Marriage License Will Last
It sounds confusing, doesn't it? Why would a marriage license expire? What that really means is that from the date that your license is valid, you must get married within a specific time frame. Every state is different on how long you have.
In California, your marriage license lasts 90 days. So within 90 days after applying for your marriage license, you must get married by a legal officiant and have the license signed by your witnesses (unless you have a confidential license, as mentioned above).
If you don't get married within those 90 days, you will need to re-apply for your license and start the process over again.
How Long It Will Take To Get Your License
Depending on what state you're applying in, you may have to endure a waiting period.
There are no waiting periods in California. You will get the license on the same day that you apply for it. From that moment on, it will be valid for 90 days.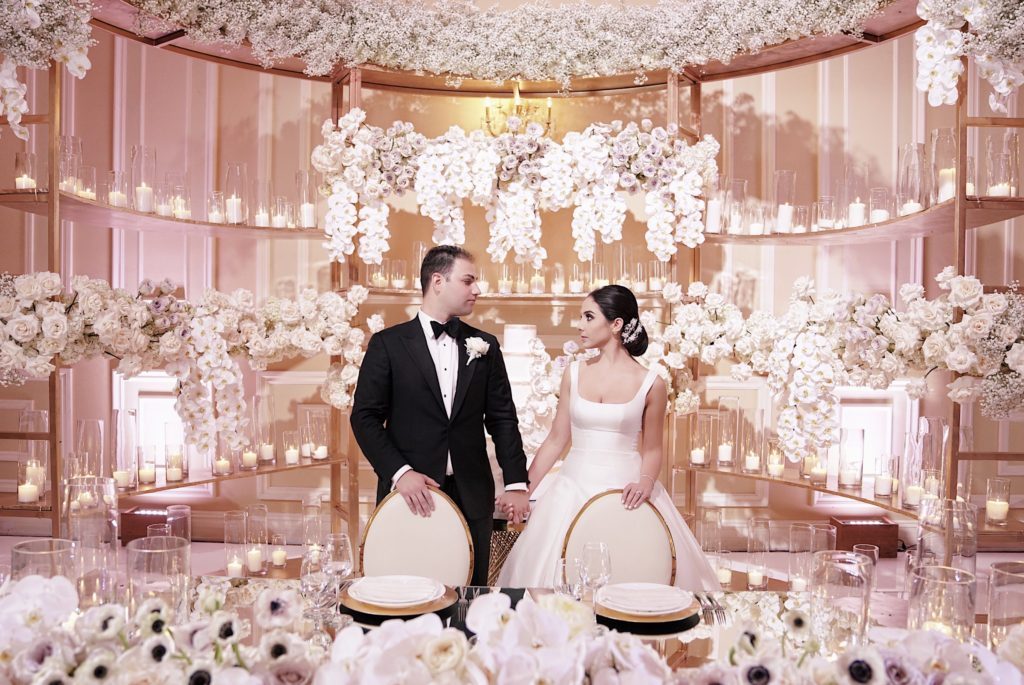 What To Do With Your License
On the day of your wedding, you'll need to have the license with you at your wedding ceremony. Hand it over to someone you trust to take care of it until you give to your officiant.
After the wedding ceremony, your two witnesses will sign the marriage license if your marriage license will be public. If your license is confidential, your officiant will sign it. Once this is done, you will need to mail the signed marriage license back to the clerk office that you received it from. Try to do this as soon as possible (within the week).
Once the county clerk receives the license, they will process the it, and after a few weeks, you will be mailed your official marriage certificate.
Conclusion
It's important that you don't rush to get your marriage license too early, since it could expire. But you don't want to get it too late, either. We recommend applying for it a month before your wedding day. Once you receive your own copy after the wedding, make sure you keep it in a safe spot where it won't get lost.