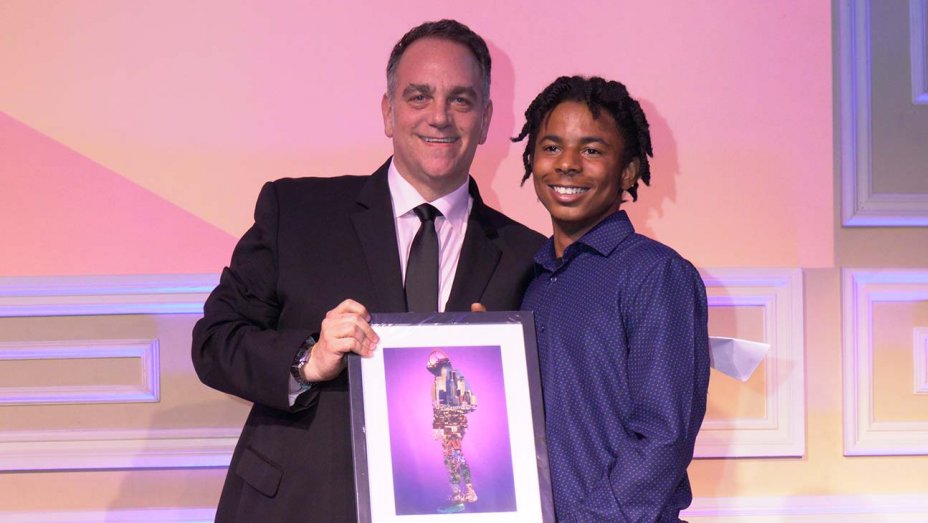 Photo by Chris Devlin
We at Taglyan were very happy to welcome back artworxLA and host their Annual Gala and Evening of Art. Held on Thursday, May 2, 2019, the evening marked the organization's 27th event of this kind, and Taglyan has been home to a handful of these evenings.
artworxLA helps students stay in school through a long-term, sequential arts program. Over 350 of artworxLA's key corporate and individual supporters gathered for the event in order to help raise $250,000 to support students. These supporters included community leaders, industry professionals, and representatives from world-renowned organizations.
Honorees included Kristin Sakoda, Executive Director of the Los Angeles County Arts Commission and Michael Sugar, founder and CEO of production company Sugar23.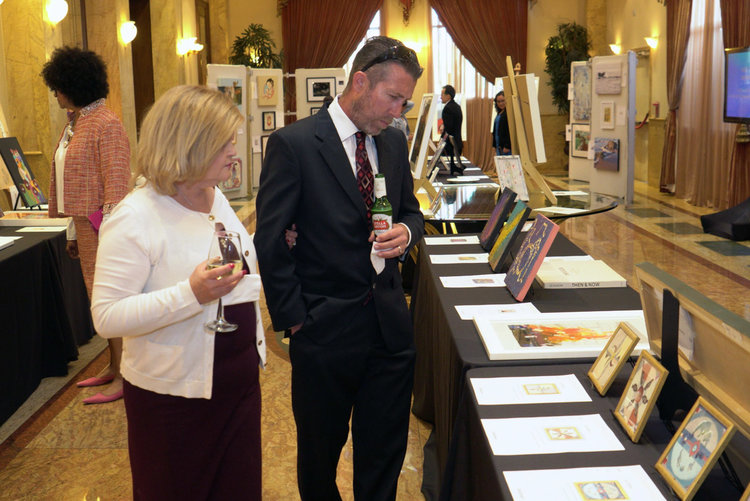 Photo by Chris Devlin
"We start telling stories from the time we were children. Storytime is the first thing we learn to do as a socialized organized task. All art is a form of storytelling," Sugar told the Hollywood Reporter. "Continuing that is really key to ensuring that people continue to find the joy that they did in their childhood as they grow into the real world."
The gala began with an art show and featured a poem reading, as well as the screening of three Little Docs films produced by Erica Eng, Andrew Gallo, and Ze'ev Waismann. Students presented the honors, and afterward, announcements were made for the students to receive artworxLA's 2019 scholarship.
We at Taglyan couldn't be more proud to be a part of artworxLA's annual event. This outstanding organization has provided 12,000 students with arts-based education, including fine arts, film, and music since its founding. We are so happy to have artworxLA as one of our recurring clients.
If you're interested in holding your own fundraising event at Taglyan, please feel free to contact us.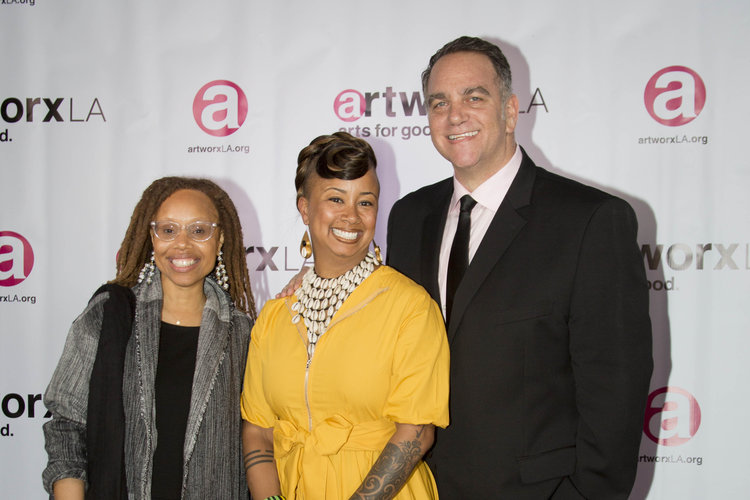 Photo by Chris Devlin
artworxLA holds 25th Annual Evening Of Art With Taglyan
Originally published May 18, 2017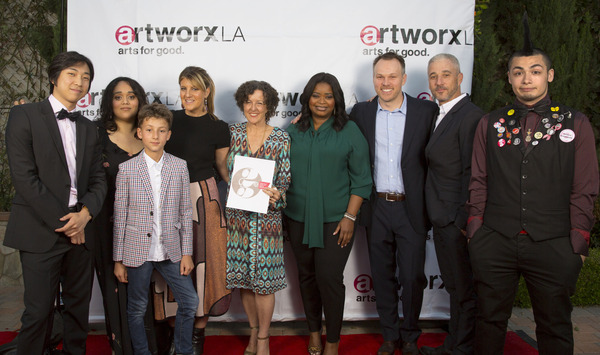 May 11, 2017 saw a powerful gathering of committed individuals join together to raise $200,000 to help end the epidemic of students dropping out of high school. The event was held by artworxLA, an organization that helps students become inspired to stay in school through a long-term, sequential arts program.
Held at the Taglyan Complex, artworxLA's 25th Annual Evening of Art was full of excitement, including the premiere of three short films which documented a day in the life of three different students in the program. There was a dinner, the fundraising auction, and speeches made by this year's honorees.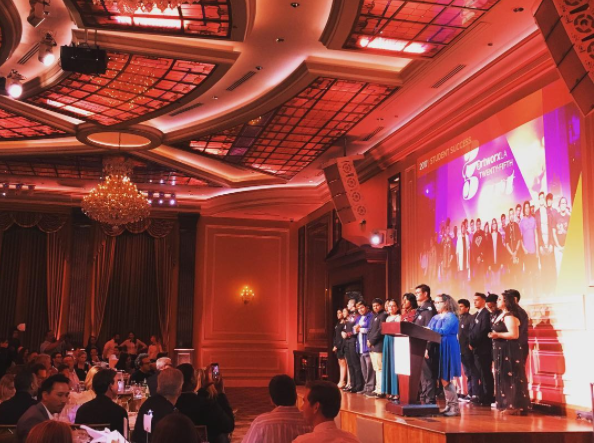 Honorees for 2017 included Oscar winner and children's author Octavia Spencer; Matt Tolmach, film producer of The Amazing Spider-Man and the upcoming Rough Night, and entrepreneur Paige Goldberg Tolmach, who is an activist for PETA and the Environmental Media Association.
Since the launch of artworxLA in 1992, the program has worked to provide a creative arts education to over 12,000 students.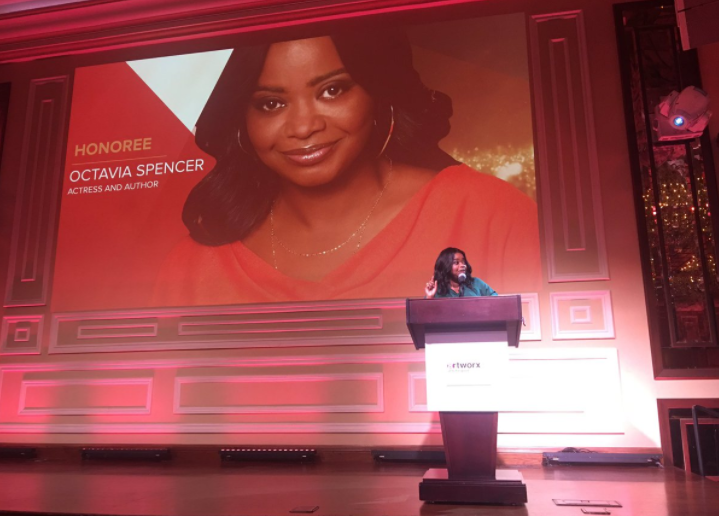 At Taglyan, we were honored to be a part of this important event on this special night.
To read this story covered by the Hollywood Reporter, click here.
To read this story covered by the Los Angeles Sentinel, click here.
The ArtworxLA 24th Annual Gala And Auction Was A Great Success At Taglyan
Originally published May 16, 2016
On May 5th, artworxLA's 24th Annual Gala and Auction brought together a wonderful group of individuals to Taglyan to help raise funds for the organization.
ArtworxLA is a non-profit organization combatting the high school dropout crisis by creatively engaging alternative education to high school students.
The evening was a true success, having raised over $260,000 to support the various artworxLA programs. The spectacular event was led by Gala MC and artworxLA alumni Vincent Avila, who helped us honor LA County Supervisor Sheila Kuehl, CEO of HelloGiggles Sophia Rossi, and architect and artworxLA board member Grant Kirkpatrick.
The gala honored Grant C. Kirkpatrick, President of KAA Design, for his longtime commitment to the arts and arts education, as well as his commitment to artworxLA as a board member. The evening also honored Sheila Kuehl, Los Angeles County supervisor District 3, for her leadership in promoting the arts and arts education in Los Angeles. In addition, Sophia Rivka Rossi, Chief executive officer of HelloGiggles, was honored for her commitment to empowering young women and supporting creativity and entrepreneurship of young artists.
"Our students are at a high risk of dropping out of school. Our arts program re-engages them to be curious, to love learning, to see an inspiring future," said Cynthia Campoy Brophy, founder and executive director of artworxLA.
Photo courtesy of artworxLA
Taglyan was honored to host the artworxLA 24th Annual Gala and Auction at our venue. We wish the organization continued success with all the great work they do. For more information, or to find out how you can get involved visit, artworxla.org.
If you are interested in hosting your own event at our venue, please contact us for more information.