Did you know that events at Taglyan can be catered by our own in-house catering service? Divine Food and Catering had provided countless delicious gourmet entrees, appetizers, cocktails, desserts, hors d'ouerves, and other refreshments for a number of cultures and dietary needs.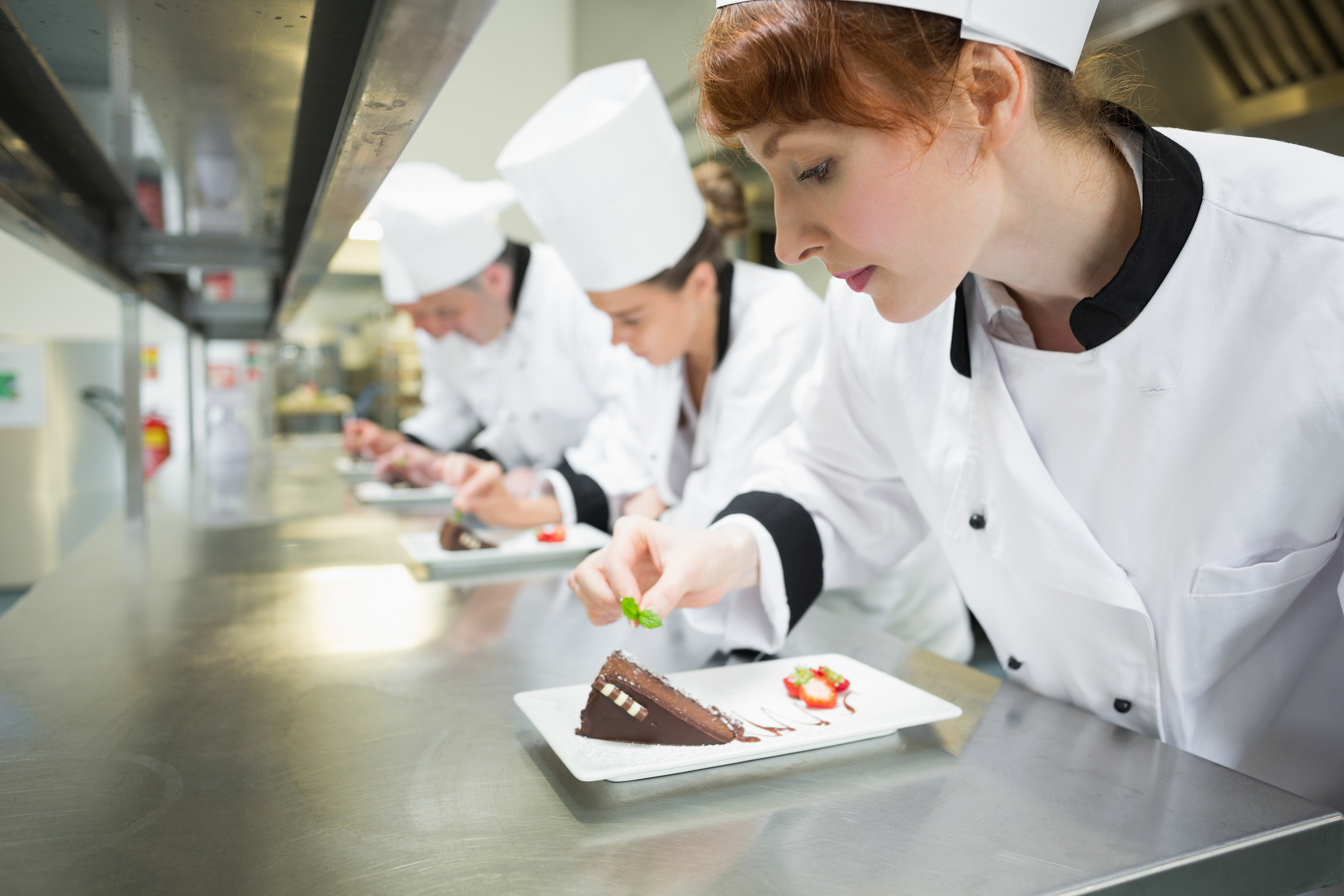 The right catering service can make all the difference when planning any event. Whether it's a bridal shower, a bar mitzvah, a graduation celebration, or a corporate awards dinner, choosing a caterer can take a great deal of the pressure off of you.
If you are considering booking a catering service for your next event, there a few basic points to consider that will help you to find the service that is best suited to your needs. Following these tips will help you find the perfect off-site catering service to make your event a success.
If there is one overriding rule of thumb to keep in mind when booking a catering service, it is this: compare before you sign a contract. There are many catering services to choose from, and not all are created equal. Don't be afraid to ask questions, and do not hesitate to ask any caterer you are considering to provide referrals or recommendations. You want the best for your event, and you are in charge, so be sure you have all the information you need before making any final decisions and before signing any contracts or paying any advances.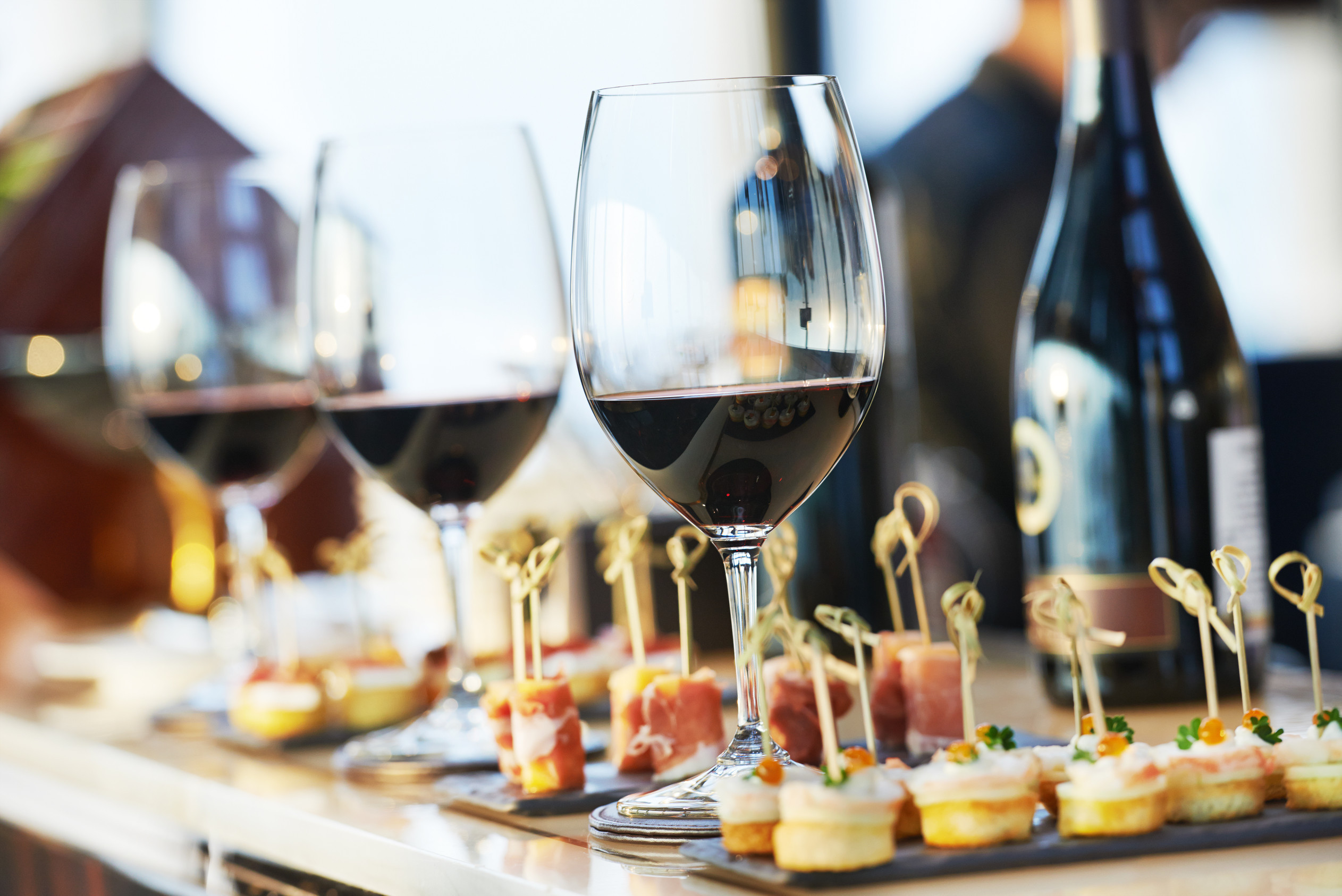 The first step in choosing an off-site catering service is to set your budget well before you begin interviewing prospective agencies. One of the most common mistakes people make when booking a catering service, is to begin looking for a provider before they have settled on a budget for their event. Setting budget restrictions before consulting any catering company will put you in charge of negotiations, and will make it much easier to settle on menus, food costs and staff requirements. Too often customers put themselves entirely at the mercy of their caterers by not setting strict budgetary boundaries, and find their final costs ballooning wildly. Before contacting any catering service, figure out how much you intend to spend per guest for your event. Having done that, you can now sit down with a caterer and focus on what they can provide within the financial restrictions that have been set. Deciding on a budget beforehand puts you in the drivers seat.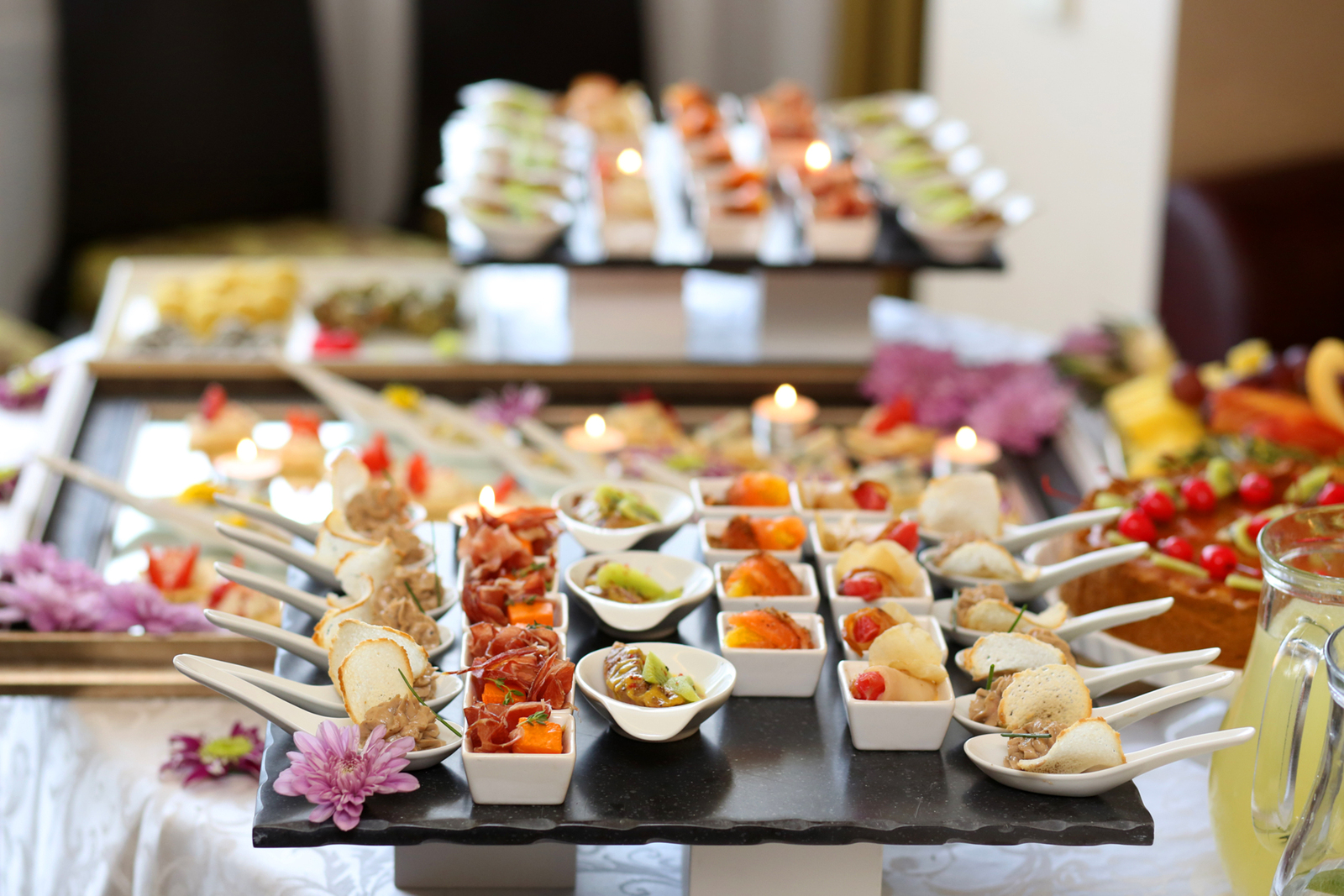 Set and setting is also an important consideration when planning any catered event. Many caterers offer both on-site and off-site services, so it is important to decide early on if you will be bringing your party to their event space, or if they will be bringing their services to your location. Both choices have their merits. Hosting an event at a hired venue often gives you access to services that are only available on premise. You can also take advantage of halls and dining rooms that are specifically designed for parties and gatherings. Of course, you will have to allow for the added cost of renting the event space. Off premise event catering can save you money on rental space, but it will then be necessary to coordinate travel time and facilities for your chosen caterer. This certainly is not a make or break point, but one that needs to be considered. Off-site catering may also put limitations on your menu choices, as food prep and service may be more difficult at a remote location. Consulting your caterer early will help you decide on which route suits you best.
When interviewing caterers, be sure to ask about what they can provide in the way of service staff. Depending on the event, you may need to arrange for waiters and bartenders, as well as the requisite cooks, prep-chefs and dishwashers. Behind the scenes operations of any catered event is what makes it a success, and it is important to be sure that the agency you choose can provide everything from set up to service and clean up before signing any contract.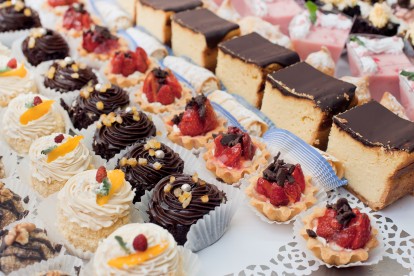 Ultimately, food and refreshments are at the heart of your catering needs. With the budget set, your caterer should be able to walk you through a number of sample menus that fit your price range. A good caterer will offer both buffet and full course menu options, and should also be able to accommodate any dietary restrictions peculiar to any of your guests. Menu tastings should be provided, and should include everything from the hor d'oeuvres through to the deserts. The final menu will depend largely on the style of your event whether it is an informal cocktail party, buffet or formal sit down dinner. Through close consultation with your caterer you will be able to sample and finalize the menu, and confidently leave them to work their magic.
Planning any event, be it an anniversary celebration, wedding brunch or corporate seminar requires a great deal of forethought. There are many decisions to be made, and chief among them is finding the perfect catering service. Following these general rules of thumb can eliminate a large number of potential pitfalls and headaches that can come with planning a catered event. But if you ask the right questions, compare different catering services and work closely with the caterer the to plan a perfect menu, you can move on to planning the rest of your event secure in the knowledge that your refreshments needs will be admirable met, and that your guests will enjoy themselves to the fullest.
To reserve Taglyan Cultural Complex and our catering services for your event, contact us today!