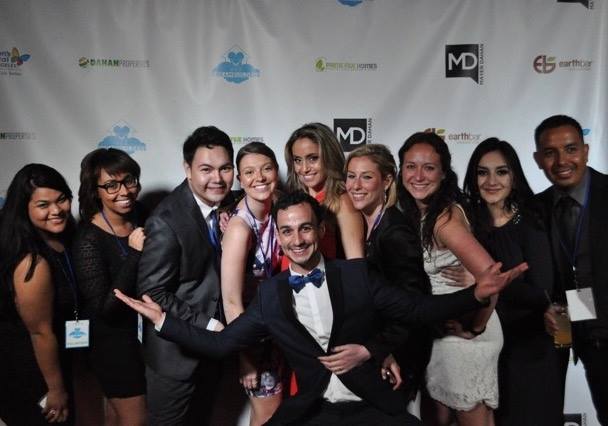 The Dream Builders Project, an organization that provides resources and programs for underserved community members through charity events, brought together some of L.A.'s best and brightest for the 2nd Annual "Brighter Future for Children" gala on Thursday, March 5th. Held at the inimitable Taglyan Cultural Complex, the event was attended by more than 300 of Southern California's leading figures in real estate, fashion, and entertainment. Celebrity guests included David Arquette, Kristen Renton and LaMonica Garrett from Sons of Anarchy, Jessica Hall, Adrienne Frantz, Sebastian Roche, GLEE's Alex Newell, and ex-NFL star Terrell Owens, among others.
"'A Brighter Future for Children' is the biggest event of the year for The Dream Builders Project," founder Mayer Dahan said in an interview. "Each year, this evening exhibits how small companies and organizations can come together and have a profound impact on the community–all while having an amazing time doing it."
Though the gala was undeniably fun – celebs laughed while prancing down the red carpet, guests were treated to live musical performances, and everyone "donated" money at the Tom Malloy-hosted poker tournament – the event's focus remained on the Project's primary purpose: raising funds for the expansion of the Audrey Hepburn CARES Center, which helps healthcare professionals identify and treat victims of childhood abuse.
KCal 9's Leyna Nguyen, an Emmy Award-winning journalist and advocate for underprivileged children, was the Master of Ceremonies for the "Brighter Future for Children" gala.