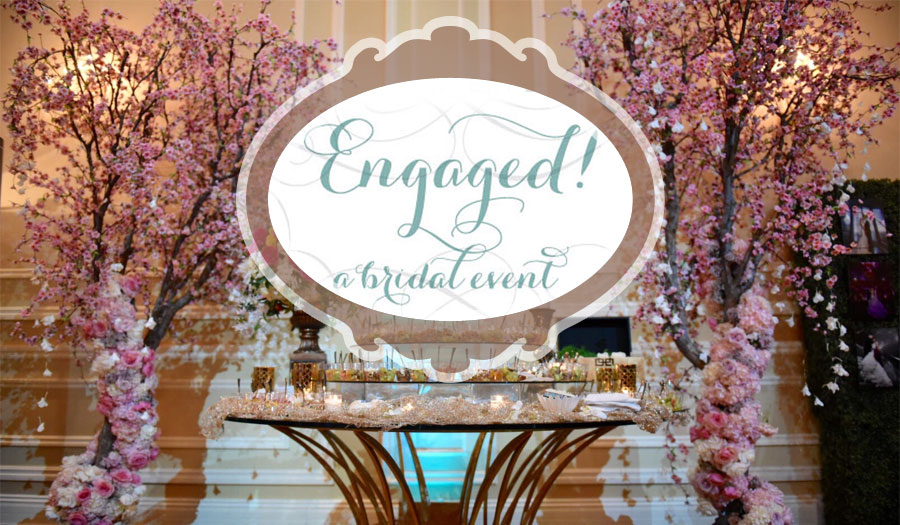 With over 1,200 attendees and 70 vendors, the 2nd annual Engaged! Bridal Event at Taglyan Complex exceeded all expectations and firmly established itself as one of the premier bridal shows in Southern California. Coordinated by Fancy That! Events and the Taglyan family, the 2015 Engaged! Bridal Event was a veritable Who's Who of wedding industry leaders; notable vendors included Alexibella Swimwear, Armen Asadorian Photography, Cake Studio LA, Creative Works Designs, Duke Photography, L.A. Bridal, The Knot, Transit Travel, and many others.
In addition to perusing through dozens of booths and displays featuring the latest bridal trends, event-goers enjoyed unlimited trays of mouth-watering Hors D'oeuvres like caviar bilini, tuna tartar, juicy sliders, fresh quinoa or avocado salad, as well as bottomless champagne beverages and specialty cocktails specially prepared by Taglyan's own Divine Catering Company. Safe to say, a wonderful time was had by all who attended!
For more information on this year's event, including a full list of vendors, visit www.engagedbridalevent.com. We look forward to seeing everyone at Taglyan Complex next year for the 2016 Engaged! Bridal Event!