Stealing the L.A. Fashion Week spotlight with some of the industry's most daring and artistic designs, the 2015 Art Hearts Fashion Showcase exemplified why Los Angeles should be considered alongside New York, Paris, and Milan as one of the world's most fashion-forward cities. Night after night, edgy collections by Mister Triple X, Sue Wong, Tumbler and Tipsy, Nicole Miller, Hale Bob, Li Jon, Boy London, Sanyae Demure, Hallie Sara, and Pedram Couture enthralled audiences at Taglyan Complex, while DJs like Colleen Shannon and C.C. Sheffield entertained attendees with sexy outfits and sexier tracks. Exclusive pieces by artists Sham Ibrahim, Eugene Huffman, Lisa Reilly, and Josef Jasso were also on display throughout the venue, adding a unique cultural element to the production's already impressive lineup.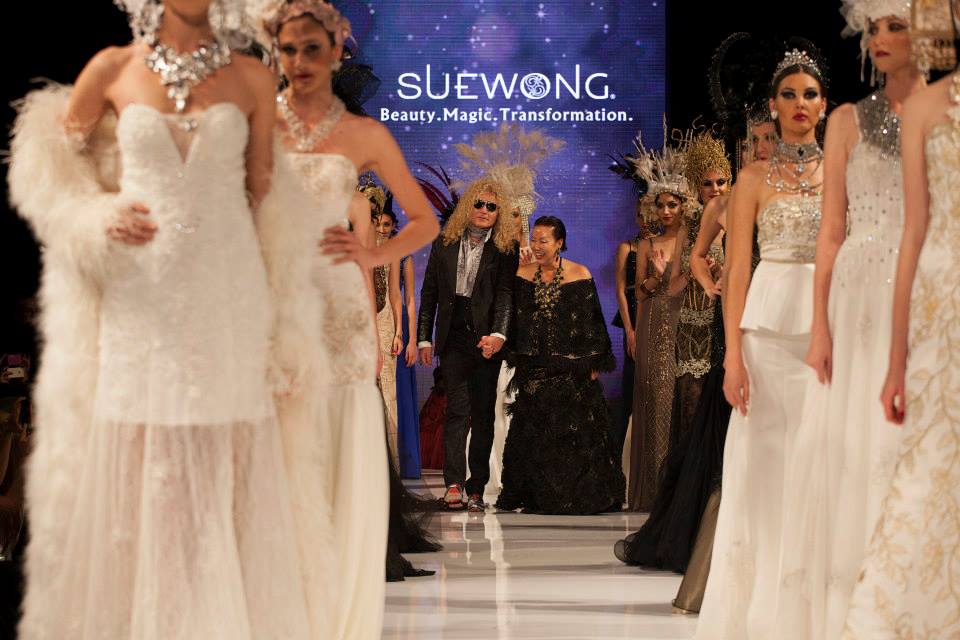 Monday, March 9th
Celebrity designer and fashion icon Sue Wong opened the Art Hearts Fashion Showcase with a knockout punch, presenting 76 looks from her "Mythos & Goddesses" collection for the standing-room-only crowd in Taglyan Complex's inimitable Grand Ballroom. An homage to goddesses like Aphrodite, Artemis, and Athena, the show featured an abundance of long regal gowns, intricate bead-work and embroidery, and Medusa-inspired headpieces. One particular accessory, a warrior-goddess spiked metal helmet, was so stunning it elicited audible gasps from the audience. The evening closed with a shared showcase of pieces by Beso Moda, MNM Couture, Datari Austin, and Zhang Jingjing. Nikki Sixx, Larry Dunn, Blanco Blanco, Billy Zane, Richard Grieco, Sofia Milos, John Savage, and Chris Pitman were among the notable celebrities in attendance.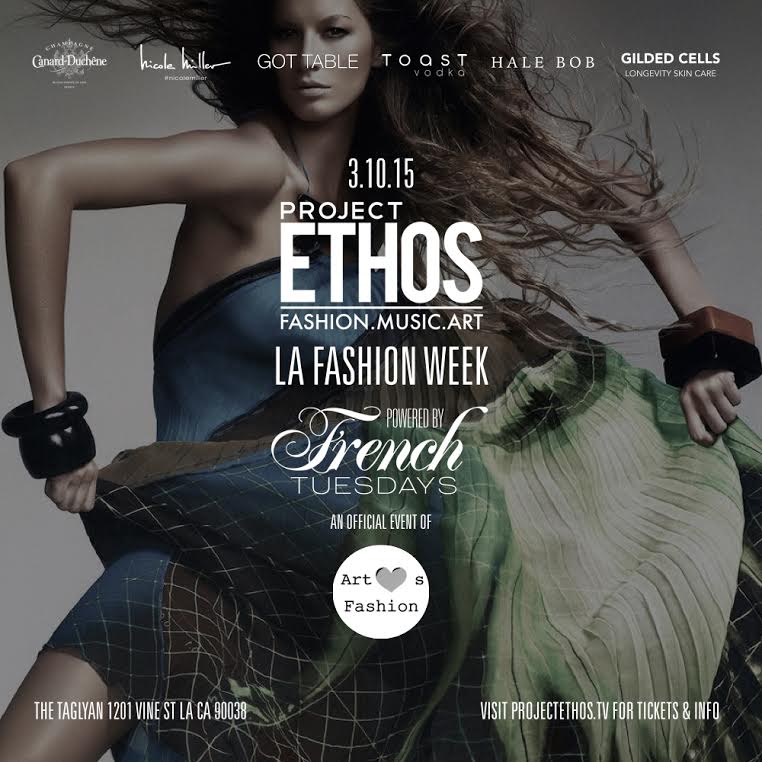 Tuesday, March 10th
Youth fashion took center stage to start Tuesday's AHF Showcase, beginning with actor Colin Egglesfield's Shout Out! Clothing collection. Later, hip hop artist and business mogul 50 Cent sat front-and-center during the Isabella Couture kidswear show, cheering on his son Sire's first runway appearance, and Project Ethos closed out the day with high-energy performances from high-profile designers like Hale Bob, Nicole Miller, LubOV TumanOVA, Chrissie D. Swimwear Liberty Garden, Nathanaelle Couture, Blank Silk, and Millions & Millions.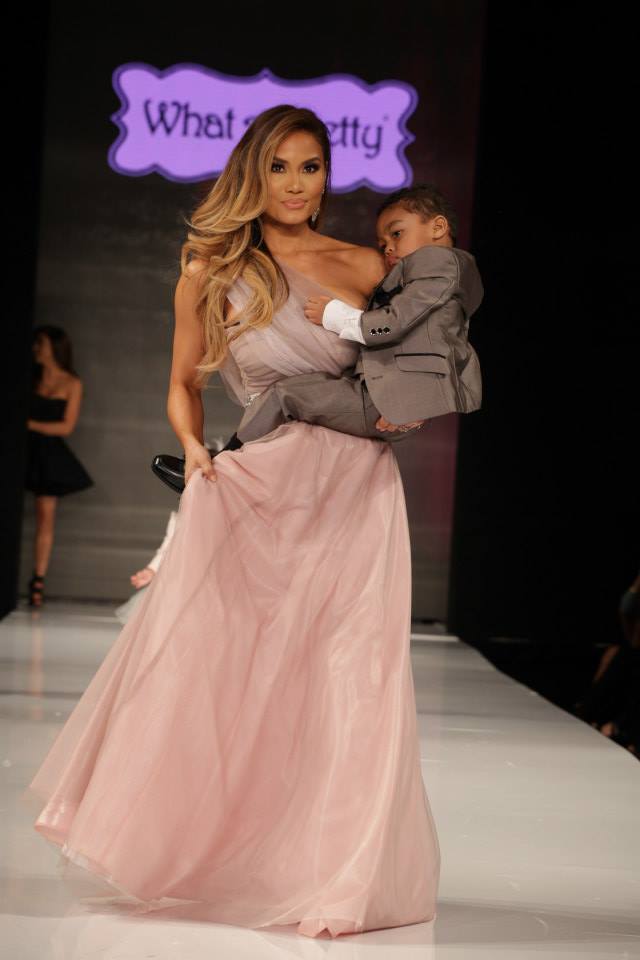 Wednesday, March 11th
Arguably the sexiest day of the four-day Art Hearts Fashion event, Day Three featured runways full of flirtatious bikinis by Courtney Allegra, counter-culture styles by Consort 62 and Tumbler & Tipsy, and edgy Americana designs by Artistix Jeans. AHF Producer Erik Rosete punctuated the day with a daring collection from his signature brand, Mister Triple X, which featured innovative streetwear designs full of gold patterns and wilderness-inspired ensembles. Disabled war veteran Alex Minsky, NFL star Dale Moss, VH1's Nadia Mejia, and Miss Universe Janine Tugonon were Mister Triple X's most recognizable models, and celebrity audience members included Sean Faris, Shawn Woods, Carlos Ramirez, Angeline, Keith Robinson, Jae Hitch, Fab Morvan, Bryan Jordan, Kaya Jones, Rachael Sterling, and Vincent Dupaul.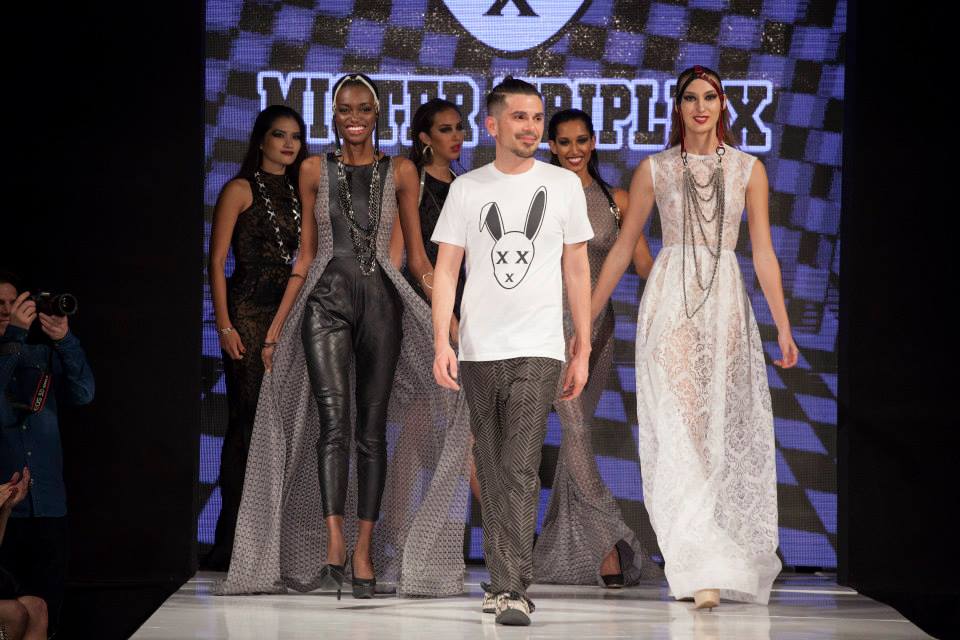 Thursday, March 12th
The final day of Art Hearts Fashion event featured bridal gowns by Jaime Elyse Couture, leather, lace, and chains by Nouveau Riche, and elegant womenswear by Sanyae Demure. Cary Santiago, House of LiJon, Hallie Sara, and Pedram Couture closed out the AHF showcase at 10:00 p.m., though guests were encouraged to stay late and celebrate the event's success at the Rock That Fashion after-party.