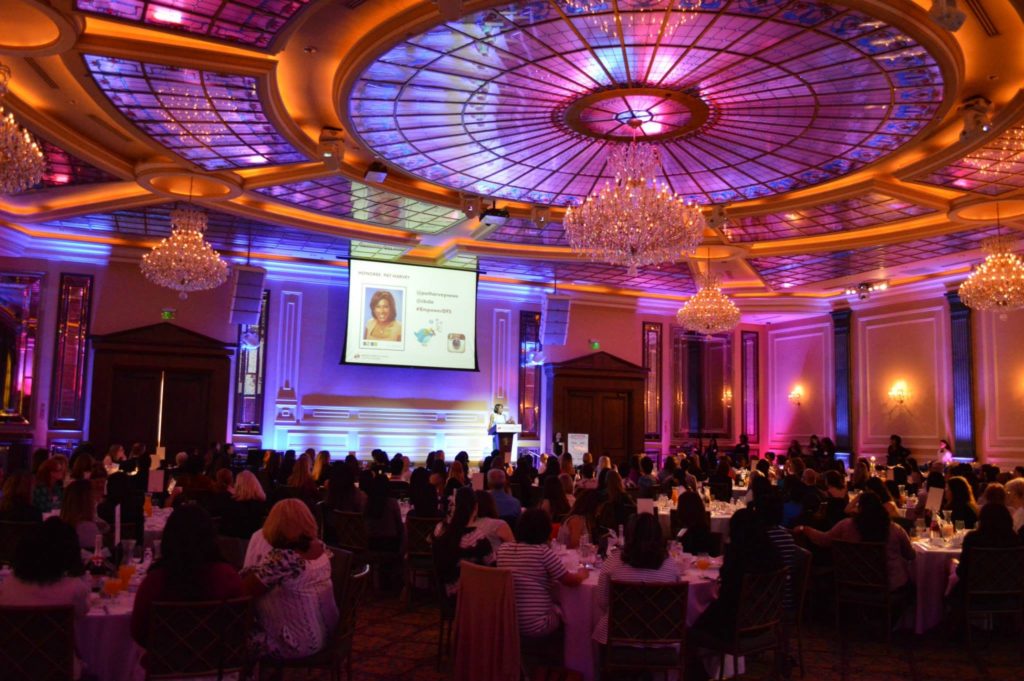 While the convenience and conference facilities at hotels attract many businesses and organizations, Taglyan Complex offers amenities, food, ambiance, and service that either meets or exceeds what almost any hotel can offer. At Taglyan, our guests can expect:
Lots of Privacy & Space
Though Taglyan Complex is located in the heart of Hollywood, the tree-lined Gardens and impressive stone walls create a barrier between your conference and the rest of the bustling city. Unlike a hotel, only your party, group, conference, or company will have access to our facility; this creates an atmosphere of exclusivity and makes Taglyan an ideal retreat for VIPs and celebrities. Also, with over 13,000 square feet of event space, there will always be plenty of room for all your guests!
Included Concierge
One of the perks of booking a conference or meeting at a hotel is undoubtedly the concierge service. We offer the same great service at Taglyan Complex, only instead of servicing all hotel patrons, our professional concierge is dedicated to your event's attendees. Your comfort is our chief concern; just tell us what you need, we will find a way to make it happen.
Personalized Service
Whether a conference, business meeting, luncheon, seminar, or trade show, Taglyan is dedicated to providing clients with hands-on, personal service throughout every aspect of your event, from planning to execution. Unlike a hotel or impersonal conference center, our managers and seasoned staff are always available to speak with you, face-to-face, about your important function.
Flexibility
At Taglyan Complex, we realize things change, often days before an event. While corporate hotels might be unwilling to revise the menu, itinerary, lighting, or music to accommodate last-minute amendments, our event coordinators take pride in their ability to make adjustments on the fly.
Customizable Experience
With literally thousands of ways to customize your event, Taglyan Complex can be whatever you need to be? Prefer an elegant, formal setting? Done. Want an upbeat atmosphere with beautiful lights and great music? We can do that too. Regardless of the size, type, entertainment, and desired level of formality at your conference, Taglyan's endless options can create an extraordinary experience that perfectly complements your event.
World Class Dining & Service
Many hotels have a kitchen and dining services, true, but few employ world-class chefs or serve 5-star cuisine. At Taglyan, we know that great food is important to the success of every conference, and we strive to provide hors d'oeuvres, entrees, desserts, speciality tables, and hand-mixed cocktails that rival the best restaurants in Los Angeles.
Inimitable Hospitality
While most hotels have no interest in building positive relationships with their clients, at Taglyan Complex, we want every client to feel like a member of our own family. If for no other reason, this hospitality has inspired dozens of businesses and reputable organizations to keep returning to Taglyan, year after year, to host their annual events and conferences.
Unparalleled Ambiance
On this point, I think few would argue: There is not a hotel or conference center in Los Angeles—perhaps not even in the entire United States—that rivals Taglyan Complex's gorgeous Ballroom, Foyer, or Gardens. While we can attempt to describe the 5,000 square foot stained glass ceiling or Renaissance-inspired outdoor space, perhaps it's better to see it for yourself.
---
If interested in reserving Taglyan Complex for your next conference, meeting, seminar, or trade show, contact our experience event coordinators today! We look forward to making your event a success!