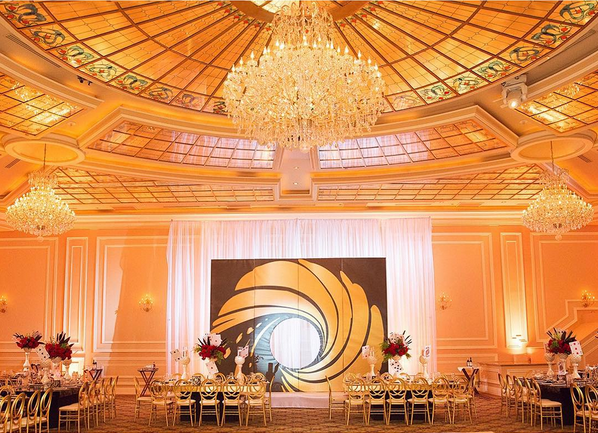 The name's Bond…James Bond.
On August 16th, Taglyan Complex was once again home to the Society For Orphaned Armenian Relief (SOAR) Gala, a Bond-themed event that featured casino-themed decor through the Grand Ballroom, stunning dance performances from Los Angeles's most prestigious dance troupes. In addition to posing behind a life-sized James Bond logo, the gala's evening gown and tuxedo-clad attendees were encouraged bid on a selection of stylish dresses donated by Michael Costello. (By final estimates the dresses alone raised more than $30,000 for the charitable organization.) In recognition of their continuing support, SOAR representatives also presented platinum-level sponsor Icelink, the luxury watch and jewelry brand, with the SOAR Humanitarian of the Year Award. Congratulations, and a special thanks to all who attended!
About SOAR Los Angeles
Founded in 2005 by George S. Yacoubian, Jr. and his wife Erica, the Society for Orphaned Armenian Relief (SOAR) is a nonprofit organization dedicated to providing aid to Armenian orphans. According the the SOAR website, there are around 1,500 children living in orphanages throughout Armenia, many of whom lack necessary services to care for each child's emotional, spiritual, or psychological well-being.
Today, SOAR works with a loyal donor base and a trusted network of partners to distribute clothing, educational materials, medicine, and other essential resources to orphaned Armenian children throughout the world. The organization also conducts research on improving life for poverty-stricken families and provides inspiration to Armenians the world over.