For the second time in three years, Taglyan Complex has been selected by The Knot Magazine for one of the publication's prestigious Best of Weddings Awards! With this award, Taglyan Complex rejoins an elite cast of Los Angeles wedding venues, including the Trump National Golf Club Los Angeles in Ranchos Palos Verdes, Triunfo Creek Vineyards in Angoura Hills, the Palos Verdes Golf Club in Palos Verdes Estates, and Marina City Club in Marina Del Rey.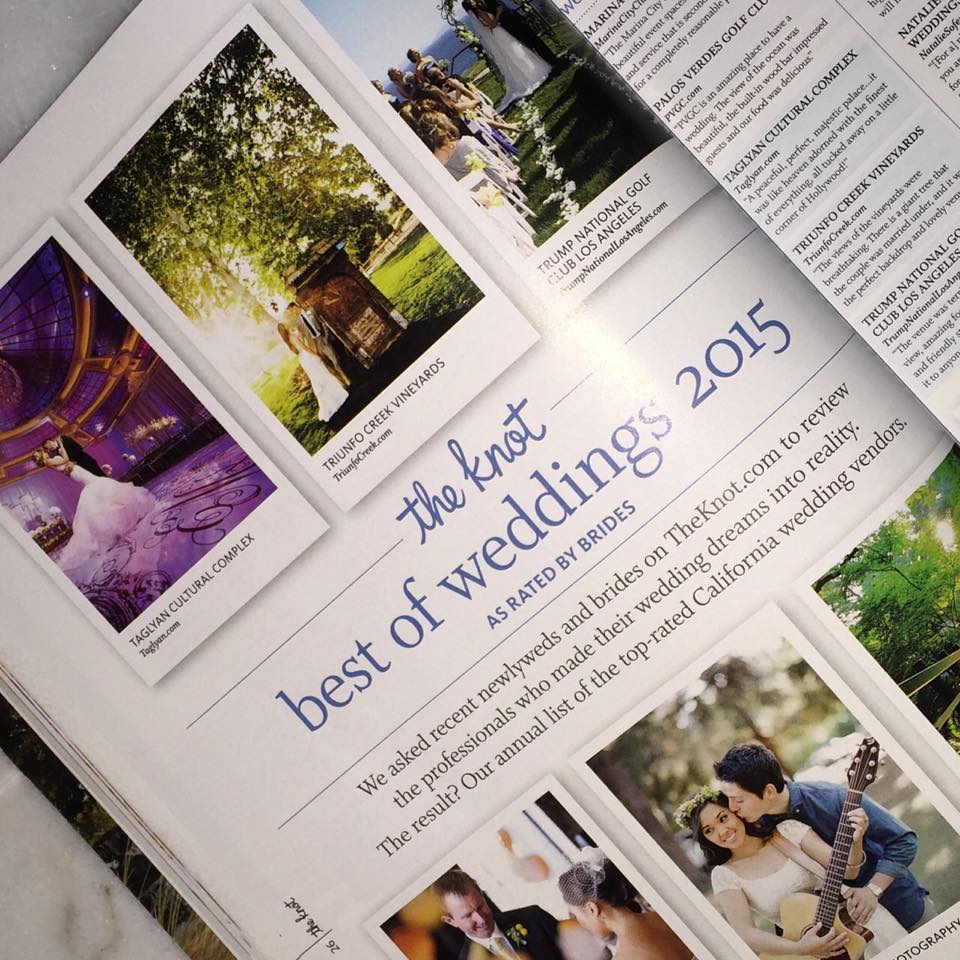 The Best of Wedding Awards are based on a survey results from actual couples, making Taglyan's inclusion especially noteworthy—as anyone who has visited Taglyan Complex can attest, the managers, coordinators, and service staff at Taglyan take pride in providing best experience possible. Though not expected, we are thrilled that our hard work and commitment to customer satisfaction has not gone without recognition.
For those who voted for Taglyan Complex, thank you. We wouldn't be here if it was not for you!
For more information on Taglyan's world-class amenities, visit our website.