Our team at Taglyan was very excited to host the 2019 Heller Awards last Thursday evening, November 7th. Presented by the Talent Managers Association, the awards are held to celebrate excellence within the industries of talent representation and casting. This includes the very best in managers, talent agents, and casting directors in the film, television, commercial, youth television, animation, and video game industries.
The awards are held in honor of Seymour Heller, co-founder of the Talent Managers Association, whose career as a talent manager spanned over six decades.
Honorees included Mike Fenton, who was recognized for his work in casting films such as Raiders of the Lost Ark, Back to the Future, and Poltergeist; as well as Ed Spivia, the first Film Commissioner in Georgia.
Osbrink Agency founder Cindy Osbrink, who has guided the careers of actresses Dakota and Elle Fanning and Brie Larson, was also honored with the Lifetime Achievement Talent Agent Award. Dakota Fanning was in attendance to present Osbrink's award, along with actor Colin Ford.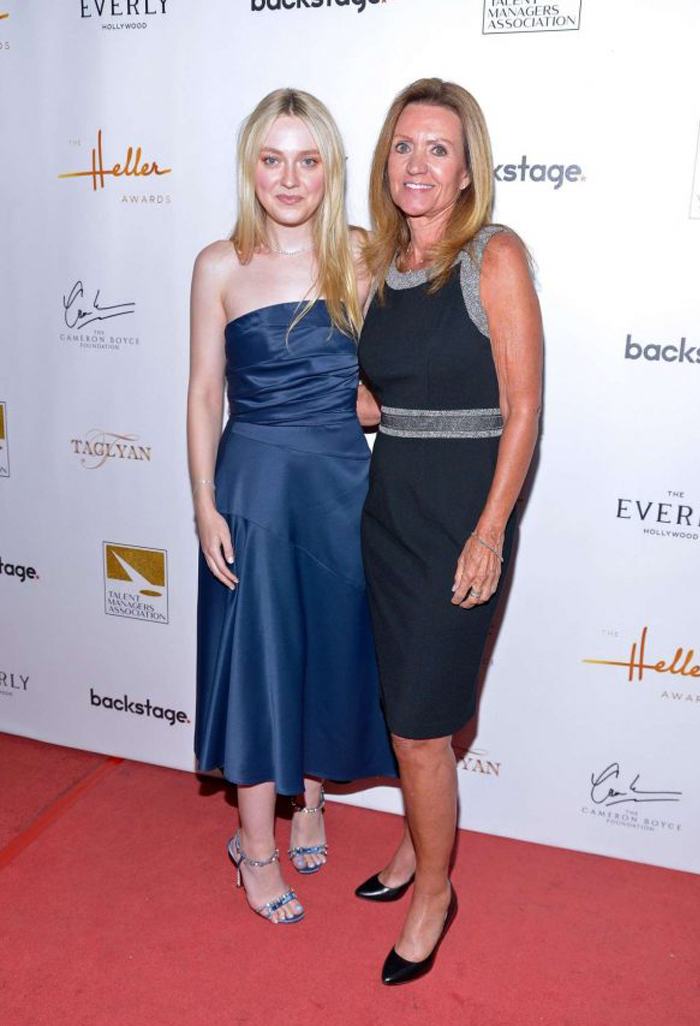 Dakota Fanning and Cindy Osbrink | Image: gotceleb.com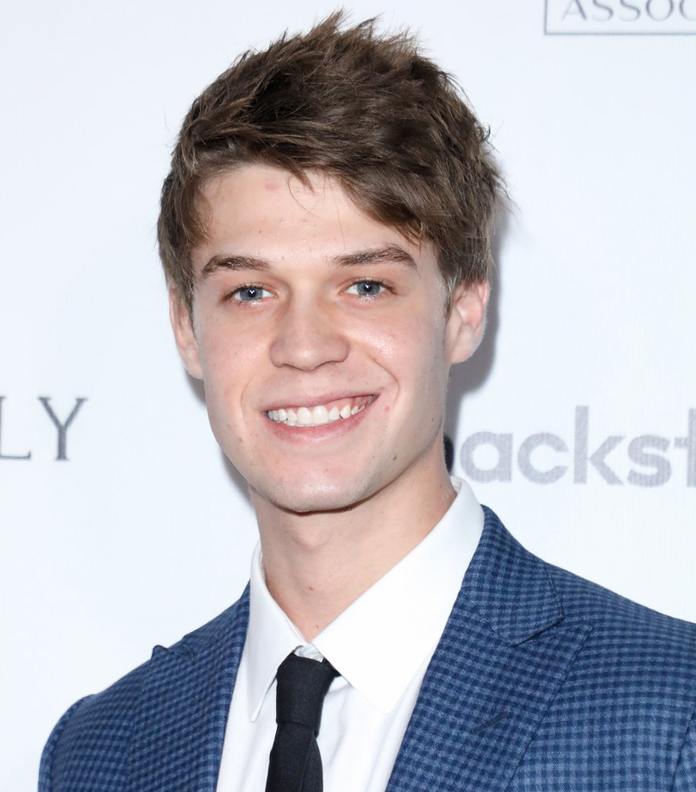 Colin Ford | Image: justjared.com
The Impact Award for 2019 was given to the Cameron Boyce Foundation, an organization that provides young people with creative outlets to support the causes that Cameron Boyce was passionate about — including putting a stop to gun violence, providing clean water, and epilepsy awareness.
The family of Cameron Boyce | Image: justjared.com
Lifetime Achievement Foundation Award: Ed Spivia
Lifetime Achievement Talent Agent: Cindy Osbrink
Lifetime Achievement Casting Director: Mike Fenton
Impact Award: The Cameron Boyce Foundation
Manager of the Year: Betty McCormick
During his career, Seymour Heller represented many talented artists, including Liberace, Glenn Miller, Tommy Dorsey, Victor Mature, Sid Ceasar, Ginger Rogers, Debbie Reynolds, Regis Philbin, and Bob Fosse.
He was an active member of the Talent Managers Association from 1954 until his passing in 2001. To keep his memory and legacy alive, Heller's family and the members of the Talent Managers Association established the Heller Awards. These awards were created to honor talent industry professionals who exemplify Heller's standards elevated professionalism, dedication, and ethical standards.
The theme of the 2019 Heller Awards was Unity. This theme was chosen to remind attendees that "we as an industry, as a community, and as an organization are stronger together than we could ever be alone."
There have been many Lifetime Achievement Awards presented on the stage at Taglyan. We always love seeing hardworking individuals honored for their dedication and passion. Congratulations to all the recipients of the Heller Awards for 2019!