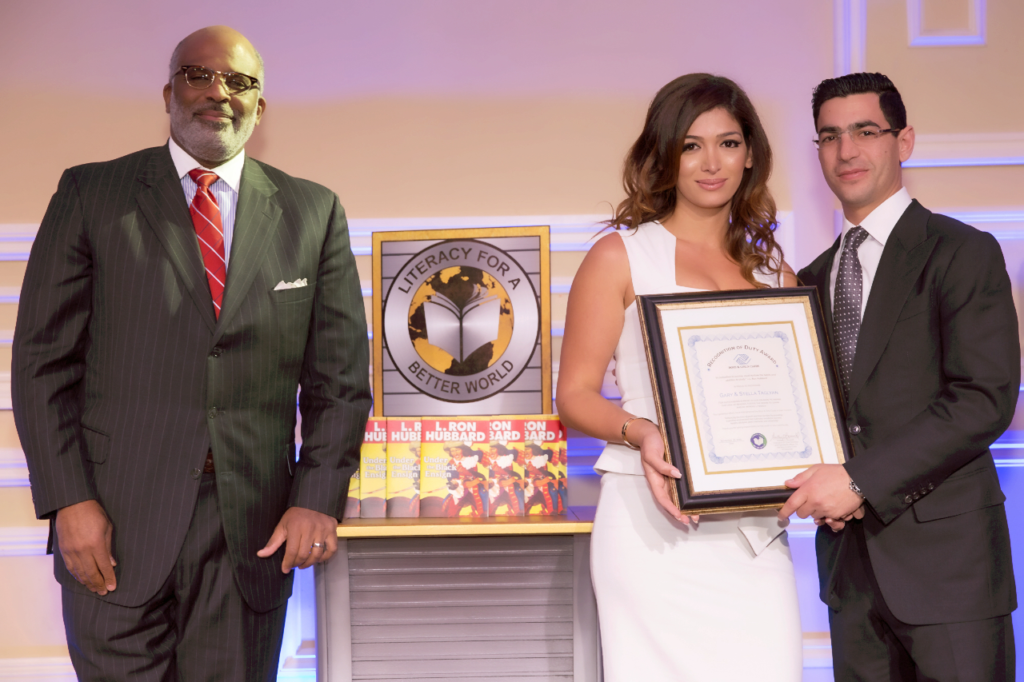 On November 28th, the Taglyan Family began the annual Season of Giving by welcoming the Boys and Girls Clubs' "Literacy For a Better World" event to the famed Taglyan Complex. The magnificent gala, which was go-hosted by Galaxy Press and drew some of Hollywood's most generous, influential, and beautiful residents, helped raise funds and support to combat youth illiteracy in America. In recognition of their continuing contributions and commitment to helping disenfranchised youth in the community, the Boys and Girls Club also presented Gary and Stella Taglyan with a beautiful award!
About Boys & Girls Clubs
For more than a century, the Boys & Girls Clubs of America has been dedicated to providing support to young people in need through clubs, camps, educational opportunities, and community outreach programs. Today, the Boys and Girls Club partners with the United States Marine Corps Reserve, the Boy Scouts of America, and Major League Baseball to help 4 million children and teenagers every year. The organization's notable alumni include former U.S. Attorney General John Ashcroft, Michael Jordan, Denzel Washington, Jennifer Lopez, Muhammed Ali, and Usher, and in one survey, 54% of alumni said the Club actually saved their lives.