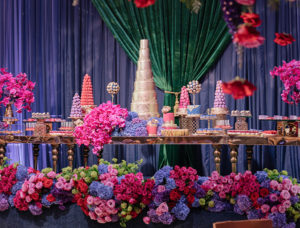 Image: Taglyan Complex
Flowers are an integral part of nearly every wedding, regardless of the couple's background or the wedding's theme, style, or season. One of the longest-standing wedding traditions, wedding flowers hold a lot of life symbolism and serve as a way to add beauty to your wedding day. They add a gorgeous element to your venue seats, reception tables, bouquets, and many other areas of décor.
The right flowers, arranged properly, can change the atmosphere and mood of any venue. This is why it's important to be mindful when planning your perfect flower choice. From the color scheme to the season, there are many elements to consider.
However, with a little knowledge and creativity you can create a truly dazzling display—even if you can't tell the difference between dandelions and daffodils. Below is a basic introduction to popular wedding flowers and their traditional backgrounds.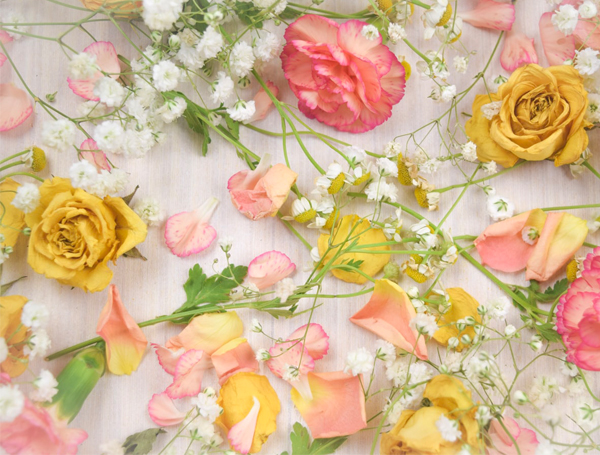 Image: Unsplash |  @Marci Angeles
Where To Begin
If you're wondering where you should even start when selecting your wedding flowers, here are the first things you should consider.
Your budget. Weddings can become very expensive, and the ideas you may have for your wedding flowers may be a little too extravagant. Before setting your heart on anything specific, create your wedding budget, and go from there. Find wedding flowers that fit within the allotted amount you've set for flowers.
The season. The time of year that you're getting married will be important for your wedding flower choice. For example, if you want peonies in September, it's not going to happen unless you're willing to have them flown in from overseas. Try to select flowers that will be in season during your wedding day.
Color scheme. Talk to your florist about what colors will look best with your bridesmaids' dresses, your wedding palette, and your wedding venue. Be sure to bring photos of everything that he or she will need to help determine the most complimentary colors.
Flower roles. Make a list of everywhere you will be requiring wedding flowers. This is a good place to start.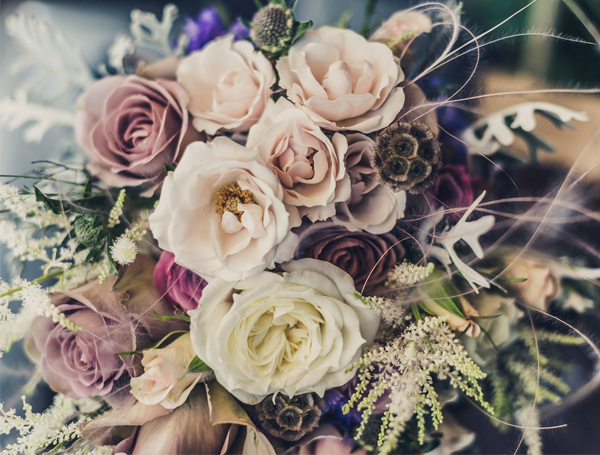 Image: Unsplash |  @Jez Timms
Understanding Classic Wedding Flowers
There's a reason "classic wedding flowers" are called this: there are certain flowers that just colorfully represent special occasions well, and have extra-special meaning for romantic occasions. Here are a few classic wedding flowers, and what they traditionally represent. See which of these may inspire you…
Wedding Roses
Symbolizes: love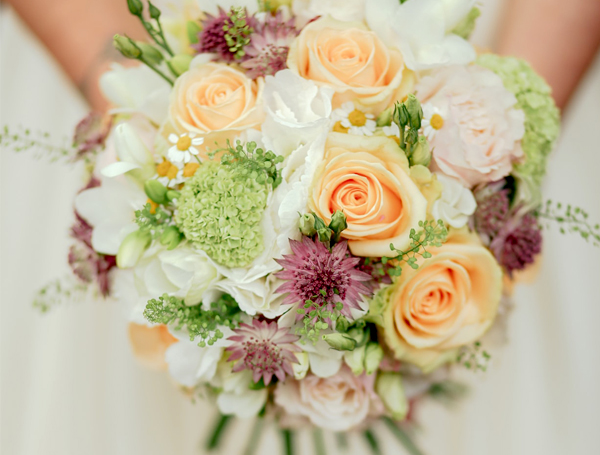 Image: Unsplash | @wedding_photography
Roses have been a symbol of love for many generations and are popular at weddings for their beauty and sturdiness. Roses have become the most common addition to any intricate floral display, and a simple change of color can dramatically change the effect of the bouquet. There are different variations of roses to choose from, including hybrid roses, garden roses, and spray roses.
Anemone
Symbolizes: expectation, commitment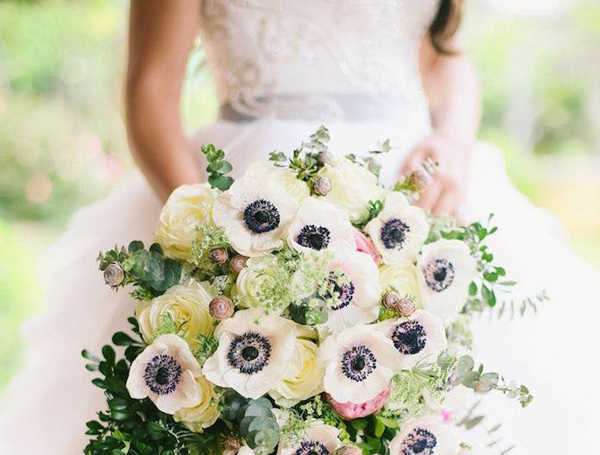 Image: modwedding.com
The anemone is popularized by the Greek culture, as legend associates this flower with characters such as Aphrodite and Adonis. Anemones are easily identified by their bold black centers and wide, flat petals.
Calla Lily
Symbolizes: magnificence, purity, faithfulness, beauty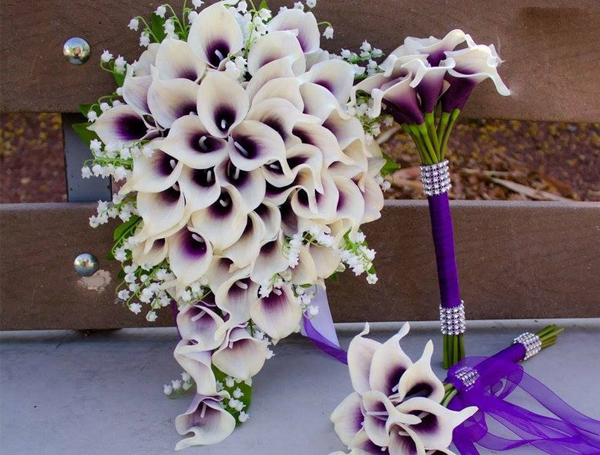 Image: etsy.com/shop/PAnDAFloral
Calla lilies are known for their teardrop shape and simple elegance. Through art, they are presented alongside figures such as the Virgin Mary and Hera, queen of the Greek gods. For this reason, this flower has been associated with purity and faithfulness.
Gardenia
Gardenia: purity, sweetness, clarity, trust
Image: Southern Weddings | Elizabeth Scott Photography
For a classic look aligned with a bold fragrance, many florists rely on the grace of the gardenia. Used by many cultures to exercise negative emotions or energies, the gardenia has become a symbol of clarity and trust. Gardenias are easily characterized by their large open pedals and thick, waxy leaves.
Orchid
Symbolizes: love, luxury, beauty, and strength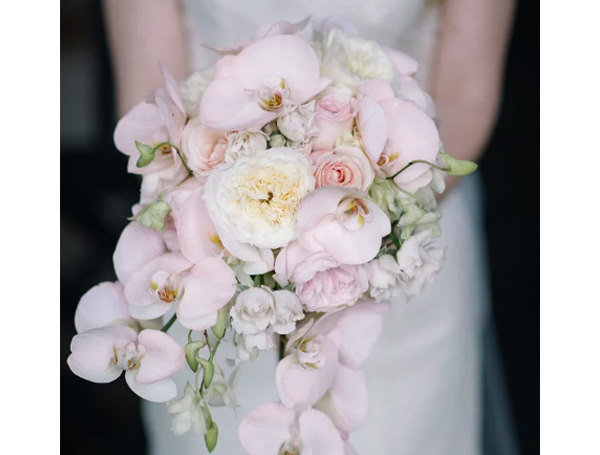 Image: carmensantorellistudio.com
Florists cultivated thousands of species worldwide and have used them in dramatic displays when representing nobility and luxury. Their various color options have opened the door to many creative arrangements and presentations.
Lilac
Lilac: first emotions of love, passion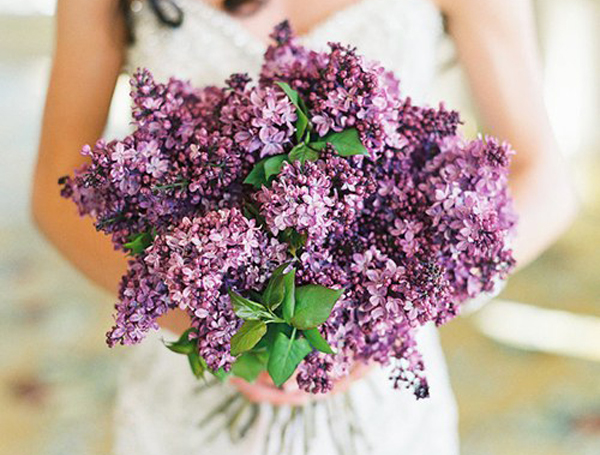 Image: Sean Money + Elizabeth Fay
Lilacs bloom around the middle of spring and continue doing so throughout the beginning of the summer. Legend recounts lilacs as the fragrant bush that nymphs disguised themselves as to escape unwanted suitors. They tend to carry a light fragrance and vary in hues of purple and white.
Popular Flower Trends in 2019
Every year, wedding flowers see new trends. Here are some of the brightest and best we've seen in 2019 so far.
Fern Chandeliers
Hailed for the refreshing energy they bring, fern "chandeliers" have been a big hit at wedding receptions in 2019.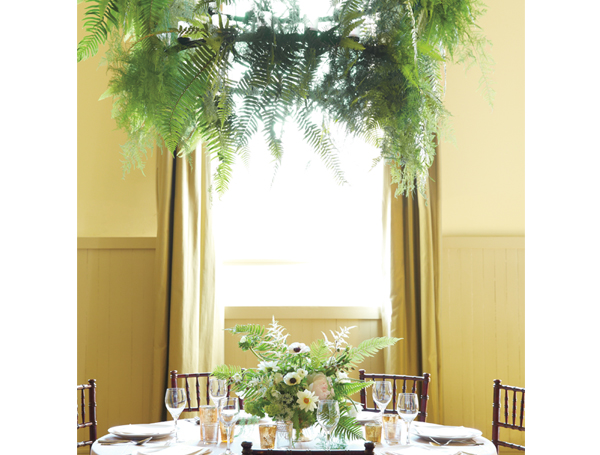 Image: thayergowdy.com
Edible Flowers
Edible flowers have been making a colorful appearance in soups and salads at wedding meals this year.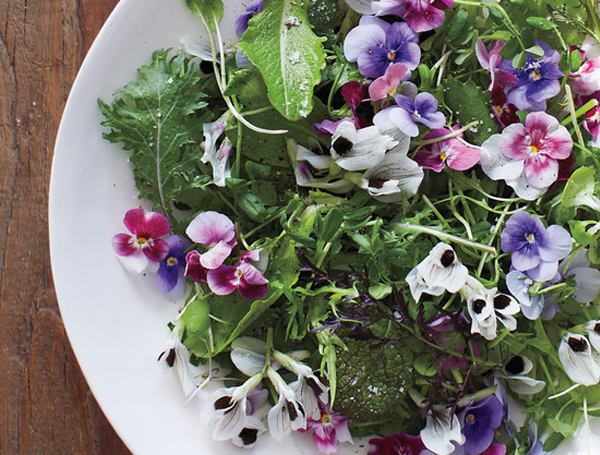 Image: marthastewart.com
Floral "Clouds"
Typically installed suspended over wedding reception tables, these flower "clouds" add an extra element of dazzling beauty to the wedding day.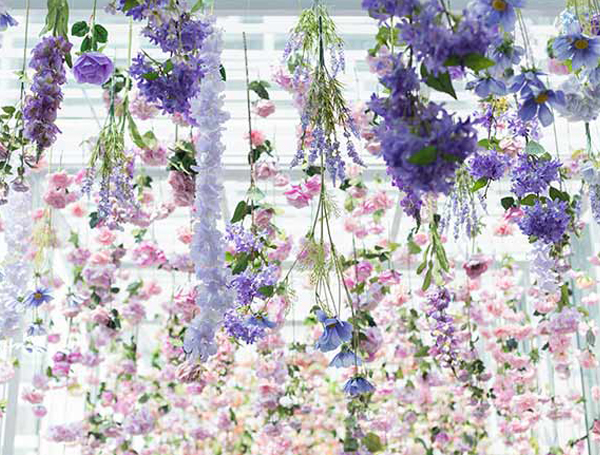 Image: hellomagazine.com
Coral
Pantene's Color of the Year, living coral, is still going strong at weddings for 2019. It's no surprise it has been so welcomed: the color is energetic, lively, and vibrant.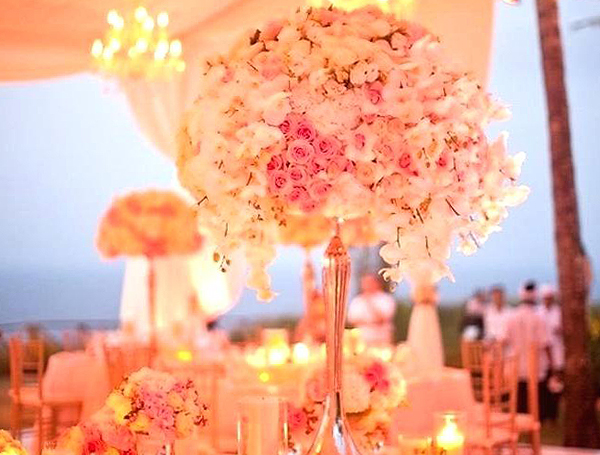 Image: terberkati.com
Welcome Wreaths
Welcome wreaths have been a very…well…welcome addition to weddings this year. Immediately offering a homey vibe, wedding wreaths are as beautiful as they are comforting.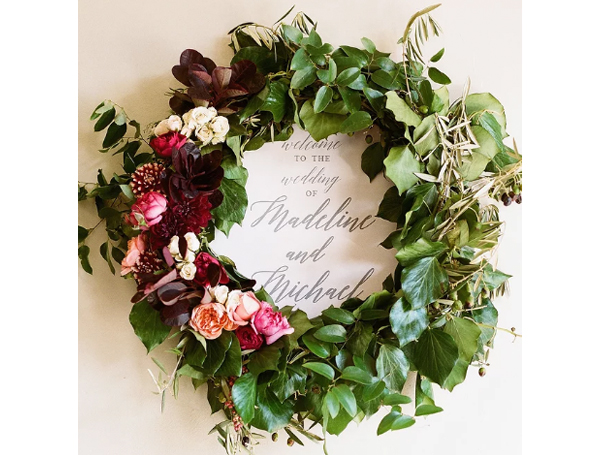 Image: munsterrose.com
At Taglyan, we've hosted many weddings with truly gorgeous wedding flowers, and we even have beautiful roses in our outdoor gardens. Wedding flowers can make a massive difference in the way a wedding looks.
If you're currently planning your own wedding and you're looking for recommendations for florists or other wedding vendors, we are happy to recommend the best in the industry to our clients. We also provide a truly extraordinary ballroom for weddings and events of all kinds. For more information, please feel free to contact us.