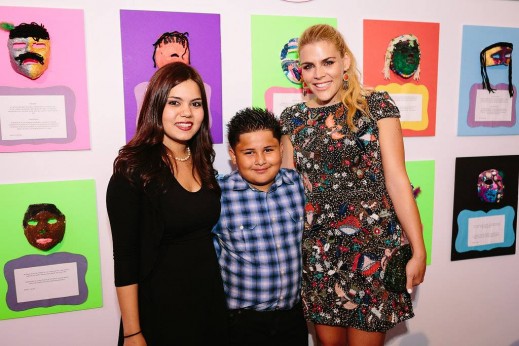 On March 18th, Hollywood stars, organization sponsors, and philanthropic-minded individuals congregated at Taglyan Complex for the 4th annual Norma Jean Gala. Presented by JAKKS Pacific, an American toy designer and manufacturer, the event raised over $300,000 for Hollygrove programs, and also honored actress and longtime Hollygrove supporter Busy Philipps (from TBS's Cougar Town). Lindsay Sloane (The Odd Couple), Angela Kinsey (from PopTV's Impress Me), Becki Newton (Weird Loners and Ugly Betty), Chris Diamantopoulos (About a Boy), Katie Aselton (The League), Amy Devers, Kristina Klebe, Neal McDonough, James McTeigue, and Ian Ziering were among the event's other notable attendees.
The organization's largest private fundraiser, Hollygrove uses money from the Norma Jean Gala to supplement public resources; the Endless Summer program, Family Search and Engagement, the Parent Academy, and the Believe program rely solely on private funds, and many of these programs would not be possible without the Norma Jean Gala's efforts.
About the Normal Jean Gala & Hollygrove
Named after famed actress Marilyn Monroe who, in 1935, found a caring home at Hollygrove, the Norma Jean Gala funds Hollygrove and other programs that help underprivileged Los Angeles-area youth, specifically those who have been exposed to physical or emotional trauma. By partnering with EMQ FamiliesFirst, a statewide nonprofit that provides comprehensive mental health treatment programs in California, Hollygrove helps victims of abuse, neglect, addiction, or violence recover in a safe and therapeutic environment.
For more information, including ways to help, visit: http://www.hollygrove.org/ & http://emqff.org/