American Liver Foundation's Flavors of LA Gala Dinner was truly an amazing event. Those who attended enjoyed signature dishes by culinary experts, including the Executive Chef from Taglyan Complex, while also raising funds to help improve the lives of millions of people in the United States who are living with liver disease. The event took place on May 1 at Taglyan and featured cocktail hour and a silent auction followed by the dinner and program. The American Liver Foundation's mission is to facilitate, advocate and promote education, support and research for the prevention, treatment and cure of liver disease. Taglyan was honored to host such a wonderful event at our venue!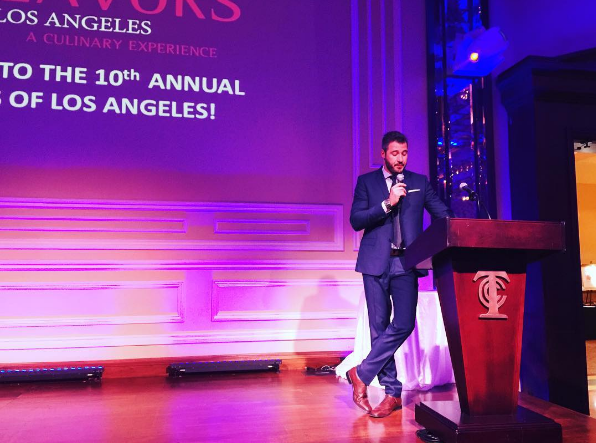 A list of this year's participating chefs:
Perry Cheung, Phorage LA   
Kevin Meehan, Kali Restaurant 
Kat Choi, Chef & Proprietor
Pablo Merida, Il Piccolo Verde
Epy Garcia, Ek Valley  
Nikki Dailey,HEAT culinary 
Mark Kearney, Mark Kearney Group   
Lindsey Weinstein, Lili Magnolia Private Chefs & Catering
Susan Kowalski, WIld Thyme Catering & Mixology    
About Flavors:
The American Liver Foundation's Flavors started 25 years ago by James Beard Award winning chef Christopher Gross in Phoenix. Flavors is a culinary experience that goes a step beyond the traditional gala. It offers guests a unique experience of having top chefs from around Los Angeles prepare multi-course dinner table-side. The gala showcases the signature dishes of culinary experts that you may not find at a usual restaurant fare. At this event, guests can unleash their inner "foodie" and experience an evening of dining while also helping to fund the national research, education, and advocacy efforts of the American Liver Foundation.