One of the most buzzed about events of the year has arrived in Los Angeles! The 2016 Art Hearts Fashion has officially kicked-off in full gear. Taglyan Complex is hosting this glamorous event between March 13 – 18. Art Hearts Fashion will be showcasing some of the best talent from Los Angeles and all over the world. This fashion show beautifully demonstrates a great appreciation for our local community, artists, and fashion. In addition to the designer shows, there will be musical performances, Art Institute Showcase, and opening and closing night galas.
Art Hearts Fashion also supports many important charities. The charities are Make A Wish Foundation, VH1 Save The Music Project and AIDS Healthcare.
The following are a few highlights from the shows.
March 17, 2016 Designer Shows:
The last day of the fashion show featured some of the most unique and beautiful designers, such as Evana and Mimi Tran. The last day of the shows also included an Arman Dance Performance and designer capsules from Art Institute and CreativPR. Tomorrow everyone involved in Art Hearts Fashion will be attending the closing night gala to end this fabulous week with a last hooray.
Dunyah
Evana
Adolfo Sanchez
Fernando Alberto
Mimi Tran
Rocky Gathercole
Meraqi Accessory
[/vc_column_text][mk_gallery images="14355,14356,14357,14358″ column="4″ height="300″ hover_scenarios="none" margin_bottom="30″ item_id="1458342532-56ec8a84e0869″]
[/vc_column][/vc_row]
March 16, 2016 Designer Shows:
Many superb designers showcased Wednesday, including one of the new fashion heavyweight's Walter Mendez, who has dressed celebrities such as Jennifer Lopez and Selena Gomez. In addition, Project Runway Season 14 designer House of Cuouco showed her latest designs. American singer and songwriter, JoJo performed a special set this night as well.
Lil Jewels
Shout Out! Clothing
Victoria Atelier
Hollywood Doll
Czarina
House of Ccuoco
Merline Labissiere
Walter Mendez
[mk_gallery images="14347″ column="1″ height="300″ hover_scenarios="none" item_spacing="10″ margin_bottom="0″ item_id="1458081098-56e88d4ac4e93″]
Photo credit: FITFL Magazine
March 15, 2016 Designer Shows:
Responsive Textiles started the second day of Art Hearts Fashion. Tuesday's designers took fashion to the next level with with posh styled cuts, colors, and textures. In addition, Model Janice Dickinsen walked the runway for Mister Triple X.
Responsive Textiles
Yhta'k Designs
Rene Tyler
Koco Blaq
JAntonella Commatteo
Joshua Christensen
Mister Triple X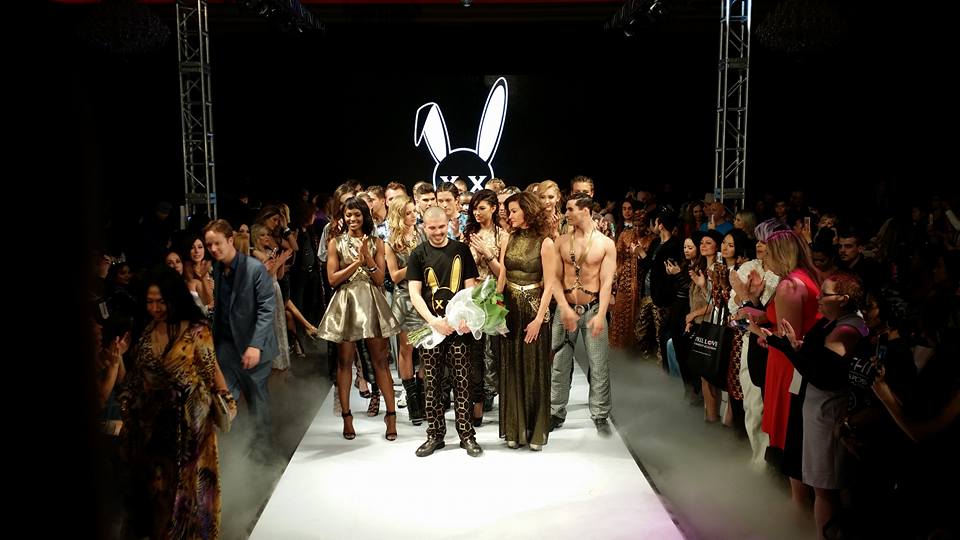 Photo credit: FITFL Magazine
March 14, 2016 Designer Shows:
The first day of the fashion show began with Yas Couture showcasing its evening fashion. There was also wonderfully interesting fabrics, couture,
glamour, and a few surprises throughout the day.
Yas Couture
Sr. Isaac Newton
Kentaro
Kate's couture
Jaime Elyse
Willfredo Gerardo
[mk_gallery images="14278,14279,14280,14284″ column="4″ height="300″ hover_scenarios="none" margin_bottom="30″ item_id="1458342532-56ec8a84e0869″][mk_divider style="single_dotted" border_color="#c97a2c" margin_top="35″ margin_bottom="35″]
Look Back At 2015 Art Hearts Fashion Show