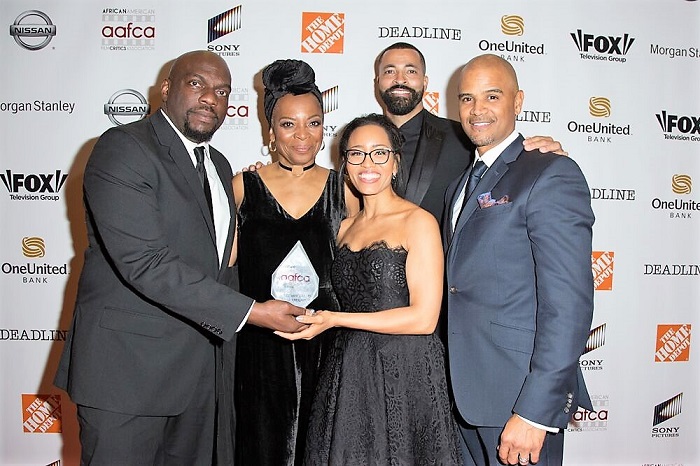 2016 was a banner year for diversity across the entertainment industry. The black experience was highlighted across the silver and small screens thanks to critically-acclaimed films like Moonlight, Hidden Figures, and Fences and beloved TV shows like Black-ish, Queen Sugar, Underground, and more. And that gave the African-American Film Critics Association (AAFCA) plenty to honor during its annual awards ceremony.
Founded in 2003, the African-American Film Critics Association is the premiere organization of African-American film media professionals, representing a diverse group of critics from across the nation that cover film, television, and media. The organization held its eighth annual awards ceremony at Taglyan Complex on February 8, gathering a host of film critics and industry titans to honor some of the best entertainment of the past year.
AAFCA co-founder Shawn Edwards was excited by the wealth of quality, artistic entertainment produced by Hollywood and beyond over the past year. As Edwards noted, "Our members had a plethora of outstanding movies, documentaries, and TV shows to choose from this year." Edwards went on to state that, "It was an exceptional year in terms of the quantity and quality of films about the black experience. And while this by no means solves the diversity issue in the film industry it was definitely refreshing to have such a wide-range of exceptional work to choose from to honor and celebrate with out approval."
For more events at Taglyan Complex, check out the blogs below:
While the event, hosted by Nischelle Turner, saw a host of worthy winners, it was Moonlight that truly stood out. Writer/director Barry Jenkins' film, centered on the coming-of-age of a gay black youth, earned several awards, including Best Picture, Best Director, and Best Ensemble. Awards season favorite Mahershala Ali also won Best Supporting Actor for his role in the film.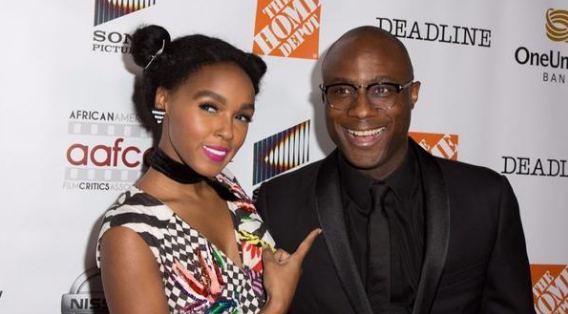 Luckily, Jenkins was on hand to receive the films awards, as was actress/singer Janelle Monae, who received the Breakout Star of the Year award for her performances in Moonlight and Hidden Figures. Other stars in attendance included director/producer Lee Daniels, who received the AFFCA's Vanguard Award, as well as director John Singleton, Manchester By The Sea producer Kimberly Steward, Underground creator Misha Green, and performers including Tommy Davidson, Joe Morton, Marcus Scribner, Kendrick Sampson, Dawn Lyen-Gardner, Tina Lifford, and many more. The cast of OWN's Queen Sugar was also on hand, with the series accepting the Best TV Show (Drama) award.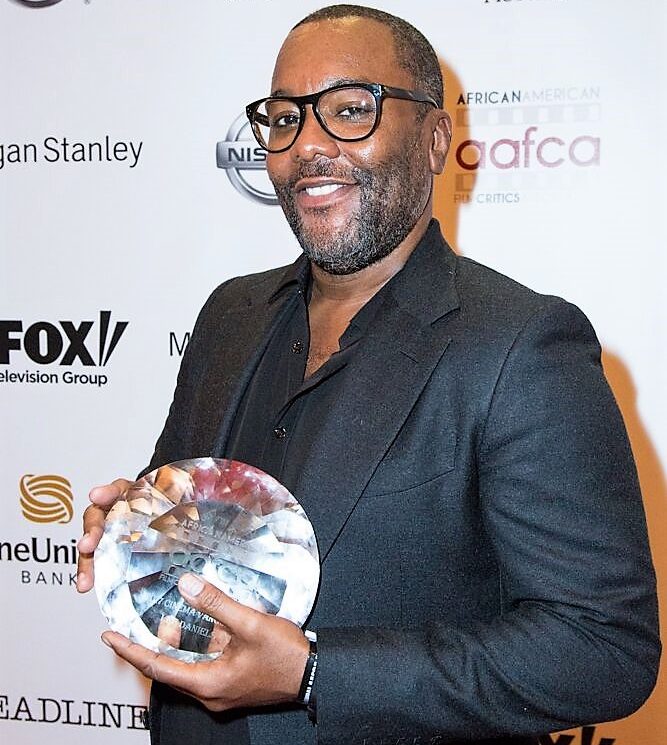 The African-American Film Critics Association's 8th Annual Awards Ceremony was truly a memorable occasion, honoring a banner year on Hollywood diversity that will hopefully usher in more outstanding stories centered on the black experience. And Taglyan Complex's luxurious accommodations provided the perfect backdrop for the illustrious organization's gathering of film critics, writers, producers, directors, and stars.
Are you looking for the perfect venue for your next event? Consider Taglyan Complex. Our Hollywood location is one of Los Angeles' premier event venues, with world-class amenities that make it perfect for awards ceremonies, corporate events, charity galas, weddings, and so much more. For more information on our services, contact Taglyan Complex today.